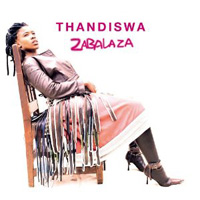 Thandiswa – Zabalaza (Escondida ESC 6525-2, 2006)
Julia Sarr/Patrice Larose – Set Luna (No Format/Sunnyside SSC 3033, 2006)
Rachel Magoola – Songs From the Source of the Nile (ARC Music EUCD 1973, 2006)
These CDs, each featuring the voice of an African woman with whom I was previously unfamiliar, found their way to me recently. All three are enjoyable, as much for the varying sides of African music they
represent as for the singular talents of the women themselves and their collaborators.
Thandiswa Mazwai has been big in South Africa for a few years as a singer with kwaito band Bongo Maffin. Kwaito, the post-apartheid musical style that straddles traditional and contemporary, is one of the prevailing sounds among the country's younger set.
Thandiswa appropriately brings a youthful energy to these songs that carry a distinct R&B/soul/gospel feel alongside the African rhythms that lay the foundation and serve as interludes between tracks. Her voice has the reach and energy of a young Miriam Makeba (an obvious comparison, yes, but it holds true) and she connects whether singing in English or indigenous tongues.
For Zabalaza, her solo debut, she auditioned young up-and-coming musicians to provide the instrumental backing, which twists and turns strongly from song to song. Though my favorite cut is the mbaqanga/reggae/Afropop fusion of "Lahl Umlenze," there's enough range and passion here to make the whole album consistently exciting.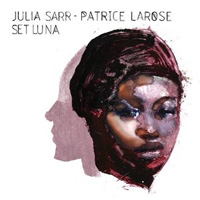 Senegambian singer Julia Sarr handles the sweetly breathy vocals on Set Luna which means something like "so I've seen" in Wolof), but rightly sharing equal billing is French guitarist Patrice Larose. Together the two create a warm and quietly thrilling Afro-flamenco fusion that goes from intimate to explosive and never fails to delight.
There are pensive, moody songs here as well as rhythmically jumpy pieces that present the best of both worlds, splitting the difference between Iberia and West Africa with a respectful symbiosis that always lands on its feet. Additional strengths include guest vocals by Youssou N'Dour and Mino Cinelu's snappy percussion throughout. Recommended.
Previously a music teacher and a singer/dancer in Uganda's Afrigo band, Rachel Magoola possesses an understated vocal manner that mixes well with the Afropop feel of Songs from the Source of the Nile.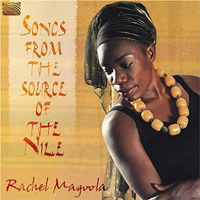 Traditional Ugandan styles are stirred in with pan-African and Caribbean underpinnings for a brightly joyous sound that holds the disc together despite way too many programmed rhythms in the backing tracks. Nice, but Magoola would fare better if she tried a more unplugged approach.
Buy the CDs:
Author:
Tom Orr
Tom Orr is a California-based writer whose talent and mental stability are of an equally questionable nature. His hobbies include ignoring trends, striking dramatic poses in front of his ever-tolerant wife and watching helplessly as his kids surpass him in all desirable traits.