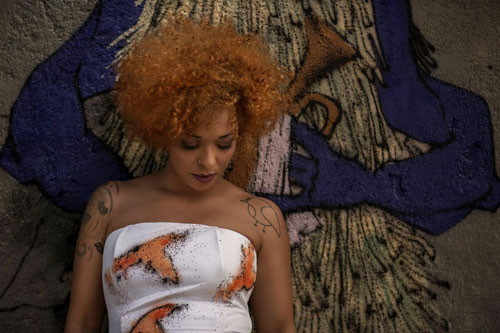 WOMEX 2016 organizers confirmed the offWOMEX showcase program which will bring artists from Canada, Mexico, Chad, Puerto Rico, Brazil, Japan and Portugal. WOMEX 2016 will take place in Santiago de Compostela, Spain during October 19 – 23.
List of offWOMEX artists at WOMEX 16:
Anelis Assumpção (Brazil)
Brazilian-afrobeat-dub.
Boogat (Canada/Mexico)
Latin Quebecois rapper, writer, producer.
H'Sao (Chad/Canada)
band of brothers merging global influences into Chadian roots.
iLe (Puerto Rico)
Calle 13's little sister vintage Latin styles with post-nostalgic sheen.
Les Tireux d'Roches (Canada)
Québécois story-tellers.
Maltese Rock (Japan)
Avant-garde activists furthering positive social change with gypsy-punk-rock-enka-tinged Okinawan minyo.
Nomade Orquestra (Brazil)
Sao Paolo big-band's widescreen mergings of Afro-beat, Ethio-jazz, reggae, hip-hop and psychedelic funk.
Quique Escamilla (Mexico/Canada)
Toronto-based Mexican singer who blends huapango and ranchera with country-and-reggae.
Reyfado Lisboa (Portugal)
Ensemble of young fado artists.