The global youth-music nonprofit, JM International (JMI), has announced a new development to its Ethno program. 2019 will mark the beginning of a 3-year project to strengthen the program's effect, outreaching more young musicians worldwide, strengthening the program's organizational capacity and bringing greater attention to the vital work being done through Ethno.
JM International reports that access to music education and opportunities for youth around the globe are currently inadequate and mostly available only to those with the economic resources to access them. These new opportunities will allow young people to develop skills in music, enhance their personal growth, and to expose them to their own and other cultures.
Ethno is JM International's program for folk, world and traditional music, directed at young musicians (13-30). Founded in 1990 in Falun, Sweden, Ethno's mission is to revive, invigorate and disseminate our global traditional musical heritage. Today Ethno is present in over 20 countries, running a series of annual international music camps, workshops and concerts that promote peace, tolerance and understanding.
At the core of Ethno lies its democratic peer-to-peer learning approach, where young musicians teach each other the music from their countries and cultures. This non-formal pedagogy provides a unique opportunity for young people from across the globe to come together and engage through music, in a manner characterized by respect, generosity and openness.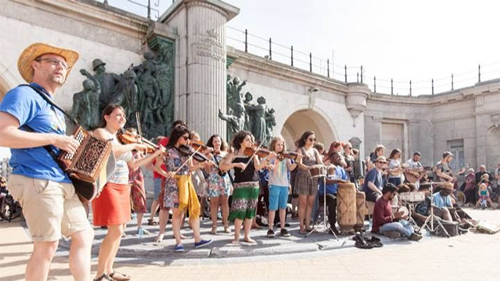 This project is made possible through a grant from Margaret A. Cargill Philanthropies, and new efforts will focus on five distinct pillars:
Ethno Mobility – An average of 100 young musicians annually will receive a full scholarship to attend various Ethnos around the world, covering their flights, transport, food, accommodation and participation.
Ethno Research – A 3-year Ethno research project will be carried out by the International Centre for Community Music based in York St. John's University in the UK. The study will focus on the efefct that Ethno has had on the lives of young musicians, personally and professionally, over the past 30 years.
Ethno USA – The establishment of the first-ever Ethno on US soil. Beginning with a stakeholder meeting in 2019, followed by Ethno USA in 2020 and 2021 in the Midwest, bringing the world to the USA and the diversity of the USA to the world.
 Ethno Organisers Annual Training – A peer-2-peer annual training for all organizers of the Ethno program, strengthening and building capacity amongst organizers, sharing best practices and creating a more sustainable program together.    
Ethno Organisational Support – An investment into the human and material resources needed to carry out the Ethno program, ensuring that Ethno's outreach and effect only continue to grow and reach more and more people worldwide.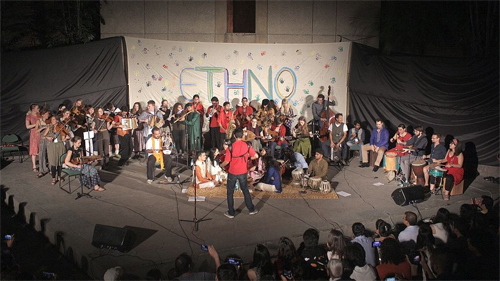 This new development to the Ethno program is set to broaden the cultural horizons of many young people, and in a time when the world is in increased need of open, respectful dialogue between its peoples and nations through music.
More about Ethno