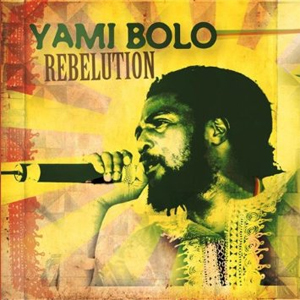 San Diego, USA – Zion High Productions has announced the forthcoming release of its debut CD, Rebelution by Yami Bolo, featuring the Majestic Ministry.
Stand-out tracks include "Liberation" with Capleton, "Good Must Conquer Evil", and the timely "Accident (dedicated to Mumia Abu Jamal in memory of Paul Wellstone)". "Accident" is also available there as a free download. For those who just can't wait to have their own copy of Rebelution, a downloadable version, complete with full-color cover booklet and tray card, is available for purchase online. Pre-paid advance orders for the CD can also be made via the website.
A CD release concert for Rebelution is set for April 19 in San Diego, California at Victor's By the Bay, with Yami Bolo and the Majestic Ministry. For ticket info contact www.traderootsreggae.com. Enter the online contests to win a free CD and a pair of tickets to the concert by visiting the Zion High Productions Web site (offer good until 4/15).