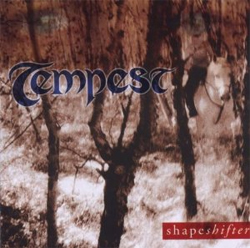 California, USA – Celtic rock band Tempest will be on tour this summer to promote its new album, Shapeshifter. Tempest has been recording and performing since 1988, has played more than 1000 performances and has released 9 CDs.
Tempest is much more than a folk-rock band. The roots of what they do draw sustenance from traditional folk music, and they rock. The group plays Celtic and European themes artfully sculpted by a Norwegian lead singer and double-necked mandolin player, a Cuban drummer, a crazy fiddle virtuoso, a
sophisticated yet funky American bassist and a guitar player with a penchant for heavy rock guitar.  The musicians take mythology and history, Irish jigs & reels, Norwegian traditional music and Scottish ballads and run it all through the rock &roll art school. 
Tour dates:
July 12 & 13 Oakland, CA DUNSMUIR SCOTTISH
GAMES
Dunsmuir House and Gardens, 2960 Peralta Oaks Ct. 1-5pm (510) 615-5555
Tue. July 22 Palo Alto, CA MITCHELL PARK BOWL
600 East Meadow Dr. 6:30pm (650) 463-4940
Fri. July 25 Reno, NV WINGFIELD PARK
Downtown Reno, 7pm (775) 852-4629
"Rollin' on the River" kick off show for the Reno Celtic Celebration presented by The News and Review and Reno Celtic Celebration
Sat. July 26 Dixon, CA LAMBTOWN FESTIVAL Fairgrounds, 655 South First St. 4pm (707) 678-9615
Aug. 2, 3 Long Beach, CA LONG BEACH CELTIC MUSIC FESTIVAL
Queen Mary Events Park, 1126 Queens Highway
Sat. 3pm & 7pm, Sun. 3pm (562) 435-3511
Aug. 7, 8 Bethlehem, PA BETHLEHEM MUSIKFEST
Thu. Volsplatz 7pm, Fri. Liederplatz 9pm (610) 861-0678
Sat. Aug. 9 Philadelphia, PA Tin Angel
20 South 2nd St. *early show 7pm (215) 928-0770
Sun. Aug.10 New Hope, PA JOHN & PETER'S
96 South Main St. 9pm (215)862-5981
Wed. Aug.13 Rochester, NY MILESTONES
170 East Ave. 8pm (585)325-6490
Fri. Aug. 15 Saranac Lake, NY Arts Council
& Waterhole Presents
WATERHOLE UPSTAIRS 43 Main St. 9pm (800) 661-4704
Sat. Aug. 16 Bradford, VT, MIDDLE EARTH MUSIC HALL
134 Main St. 9pm (802) 222-4748
Sun. Aug. 17 Quincy, MA BAD ABBOTS
1546 Hancock St. early show 7pm (617) 774-1434
Tue. Aug.19 Vienna, VA JAMMIN' JAVA
227 Maple Ave. E, 8pm (703)255-1566
Wed. Aug.20 Virginia Beach, VA WHITE HORSE
Pembroke Mall, 8pm (757) 499-7360
Aug. 22-24 Schwenksville, PA PHILADELPHIA FOLK FESTIVAL
(800) 556-FOLK, Main Stage: Friday night, Camp Stage: Sunday afternoon
Aug.30 & 31 Pleasanton, CA PLEASANTON HIGHLAND GAMES
Alameda County Fairgrounds, 11am – 5pm each day (800) 713-3160
Sat. Sep. 6 Alameda, CA PEANUTBUTTER & JAM FESTIVAL
Webster St. afternoon (510) 523-5955