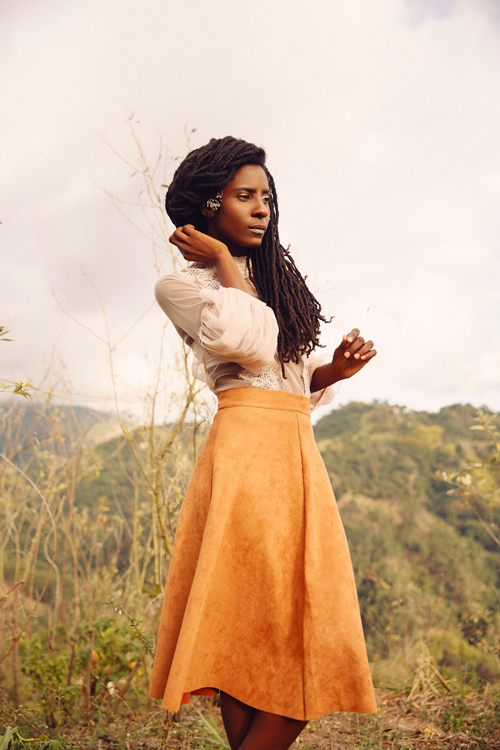 Jamaican vocalist and yogi Jah9 has released her new single "Ma'at (Each Man)," accompanied by a scenic visual directed by Samo Kush I. Jah9's new track is the follow-up to her hit "Heaven (Ready Fi Di Feeling)."
"Ma'at (Each Man)" combines spoken word and melodies over a pulsating dub bassline.
The title "Ma'at" is derived from the ancient Kemetic (African) system of spiritual cultivation. The principles of truth, justice, balance, order and harmony govern all aspects of life and when these divine laws are put into practice it culminates in man's evolution towards divinity. The chorus itself invites the listeners to "keep it light as a feather," inspired by an analogy on how the dead would be judged based on how they live. Their hearts would be weighed against a feather on a scale to determine their ultimate resting place. These principles are a key part of Jah9's life and yoga practice, which heavily feature Egyptian kemetic sequences.
"I speak about the karmic cycle and its real implications for the individual relative to their actions. No actions go unnoticed, and I am ever reminded that what we pay, will be weighed, when we meet our judgement day. For I, it represents a coming of age, an initiation into the real meaning of social & personal responsibility, an understanding that fosters self-discipline and strength of will; the key tools for rising above karmic forces," Jah9 explains.
Buy Ma'at
Author:
World Music Central News Department
World music news from the editors at World Music Central