American composer and multi-instrumentalist Dawn Drake and her band ZapOte have a new album titled Nightshade. She discusses her background and the new recording with World Music Central.
What are your fondest musical memories?
My fondest musical memories are of playing for crowds of dancers whether they are school children, sambistas, late night dance party-goers at Bembe in Brooklyn, for salsa dancers at Brooklyn Academy of Music Cafe or the Kimmel Center's "La Noche" Latin Music Series.
What was the first tune you learned?
I learned the "Boogie Woogie" also known as "In the Mood" by Glen Miller on piano when I was five.
What do you consider as the essential elements of your music?
Essential elements are polyrhythmic percussion and heavy bass.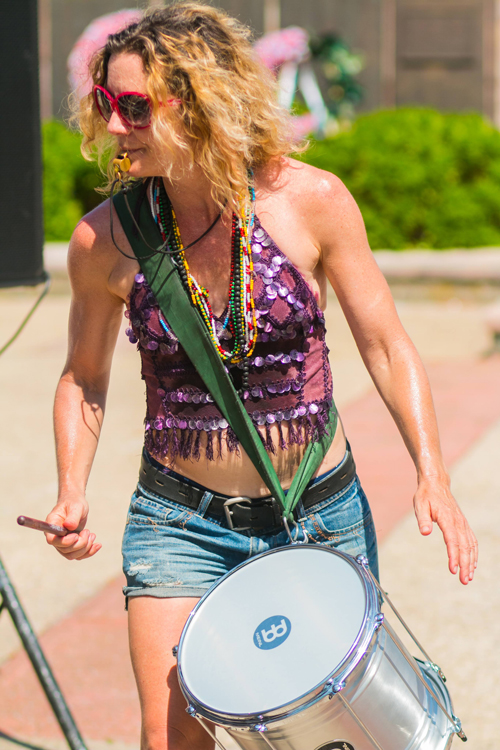 How did your musical ideas evolve throughout the years from your debut album to your latest recordings?
My musical ideas have become more composition and arrangement-oriented and less "singer-songwriter" based, though I still intend to put out more music with electronic production that may return to even simpler formats.
Your band ZapOte is named after a fruit found in Mexico and the Caribbean. I know this fruit as mamey. What led you to name your band ZapOte?
I see ZapOte as a very feminine fruit. It's also delicious. The first song I ever wrote as an adult is the chorus of my song "Zapote" which was recorded on my previous album "Everythinglessness". The song came to me after my first or second visit to Santiago de Cuba, a place that has inspired me greatly with its music, dance and culture over the years. Santiago de Cuba is the first place that I encountered the zapote fruit and I liked it instantly as well as the word itself.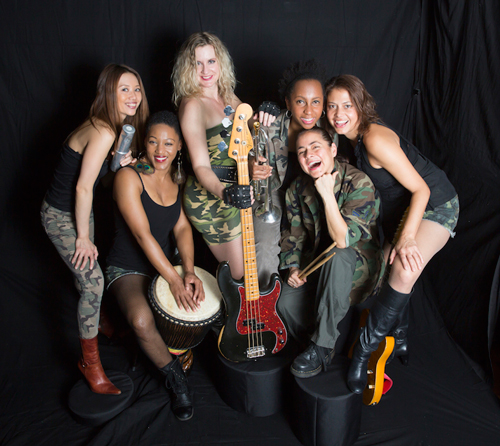 Tell us about your new album, Nightshade.
The album is a culmination of various sessions played by a lot of New York's finest musicians and audio wizards. Please refer to this description for more… It goes into detail about the overall darker mood of the album, the use of the iconography of the Yoruba orisha Oya as it coincides with the seasons and this particular season of darkness and the Day of the Dead, the homage to the ancestors who came before us and the hardships they went through, and how through making art and music come alive; when we make something out of nothing, we can heal the pains of the past and in the process bring people together and create community that may not have existed otherwise.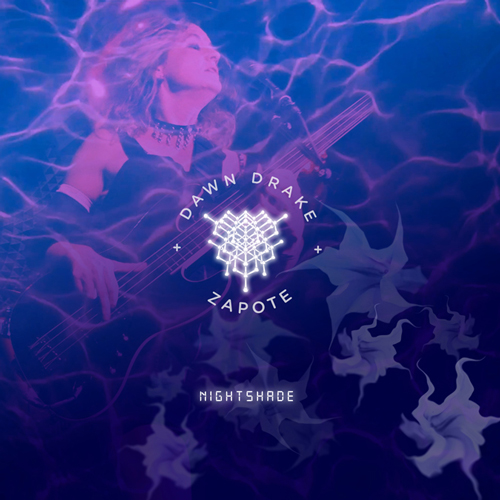 Who plays on Nightshade? Who are the musicians you are currently working with?
I am currently working with Mara Rosenbloom on keys, Eliane Amherd on guitar and vocals, Alicyn Yaffee on guitar, Jackie Coleman on trumpet (for over a decade now), Paula Winter (also for a decade!), Lynn Ligammari on tenor sax, and Beza Gebre on drums. For the album release, Patrick Hall has joined us on trombone and Karen Joseph on flute as well as my long time colleagues Buffy Drysdale and Elizabeth Sayre on batá drums.
Although I liked Nightshade overall, the electronics on the futuristic "Oya de Zarija" track really caught my attention. Will you be making more music in this direction?
Yes, that is my intention, to produce more tracks in that style in the future. Glad you like it!
In the press release you mentioned the bass chose you. What do you mean by that?
I meant that one day I went to a guitar store intending to buy a guitar and impulsively bought a bass instead which the store owner kindly told me came with a "gig bag". I had never played the bass before and I certainly didn't intend to get any "gigs" with it but after playing in my living room for a year, I ended up in the bass chair with Geoff Mann (Herbie Mann's son) on drums, Viva Deconcini and Matt Moon (all from the New School of Jazz) in a band called Buttershack. From there, I have played hundreds of gigs on the bass.
Mainstream media does not provide an outlet for world music. In what ways are you promoting your music?
I promote through Youtube, Spotify, Apple, my email list and my live shows. It is not easy and I am looking for new avenues to promote my music. I would love to land a licensing deal and/or find other ways to get more listenership.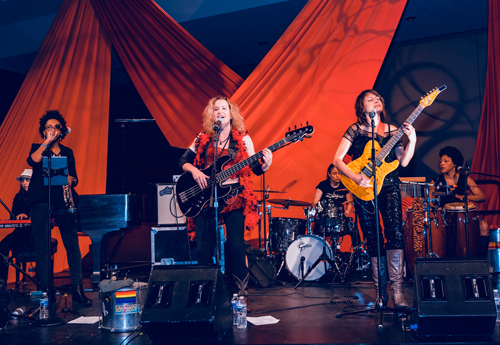 What advice would you give to beginners, especially young women, who want to make music out of the pop and hip hop mainstream?
I would say, study and practice very hard to be the best you can be at your craft whether that is playing your instrument, singing and/or writing. It seems also that it pays off to get very good at learning how to promote yourself on Instagram. This is something I am really trying to improve at. I would also say that tenacity and risk taking are key. I personally have gained a lot from reading and doing the exercises in The Artist Way by Julia Cameron.
If you could gather any additional musicians, or bands, to collaborate with, whom would that be?
I would love to collaborate with Captain Planet, Antibalas and/or perhaps a producer who I don't know yet who is interested in my work! One of my dream is to record a tune with musicians from Alexander Abreu and Havana d' Primera in Cuba and possibly another upcoming artist in Cuba "Cimafunk".
I recently went to Senegal this year to further my understanding of sabar drumming and mbalax music and I would love to collaborate with Thiat Seck and other Senegalese mbalax singers and musicians. I want to continue collaborating with international artists and it remains one of my main goals to continue to expand outward and do more projects with musicians abroad.
Aside from the release of Nightshade, do you have any additional upcoming projects to share with us?
We have several shows coming up in New York City, namely Bembe in Brooklyn (81 South 6th st.) November 17th at 11 pm and Shrine World Music (Adam Clayton Powell jr. Blvd between 133rd and 134th streets) in Harlem on December 21st at 10 pm.
I have also been selected to participate and present my music in a seminar sponsored by the US State Department called "Art, Culture and Transforming Conflict" in Santa Fe, New Mexico December 10-14. We hope to do more State Department sponsored tours abroad in the coming years.
In the meantime we also have a regular Tuesday night show called "Mardi Gras Fat Tuesdays" at Club 33 Lafayette in Brooklyn on 33 Lafayette Ave, Brooklyn, NY 11217, every Tuesday 8-11 pm starting November 12.
Author:
Angel Romero
Angel Romero y Ruiz has been writing about world music music for many years. He founded the websites worldmusiccentral.org and
musicasdelmundo.com
. Angel is also co-founder of the
Transglobal World Music Chart
. Angel has also produced and remastered world music studio albums and compilations for labels such as Alula Records, Ellipsis Arts, and Music of the World.