Mundial Montreal, a leading North American world music summit, has announced the full program for its 9th edition. The event will take place November 19-22, 2019 in Montreal, Canada. Throughout the conference, over 30 artists from Canada and beyond will showcase their work to the public and professionals as well.
Mundial will open this year with a large show featuring bands from all over the globe. The evening will start with the Korean group Kim Yul-Hee & The Soul Sauce followed by the Swedish duo Sousou & Maher Cissoko, and continue with the Montreal experimental jazz ensemble Bellflower. The New York act Grupo Rebolu, with their Afro-Colombian music, will close the show.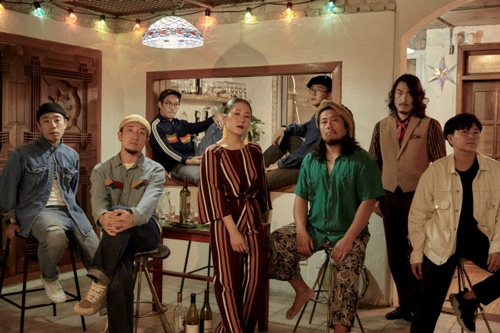 The Indigenous Sounds Series will return for the 8th year,  beginning with a focused meeting of Indigenous music community presenters, artists, agents and stakeholders.
Through the professional panels and activities (Mentor Café, Speed Schmooze, dinners and receptions) there is a round table created to encourage important discussions, create new connections and new opportunities for professional development.
The Idle No More IV panel will include a conversation between artists and organizers that will invite reflection on the relationship between Indigenous arts professionals and the world music community. Panelists include Bear Witness (A Tribe Called Red), Denise Bolduc (CAPACOA, Luminato), and Adrian Sutherland (Midnight Shine). 
Out of all the artists showcasing, a substantial focus is the Indigenous Sounds series, featuring 8 groups: singer-songwriters Murray Porter (Mohawk – Six Nations), Mimi O'Bonsawin (Abenaki – Sudbury), Celeigh Cardinal (Métis – Peace Country, AB), Kym Gouchie (Lheidli T'enneh Nation – Prince George), quartet Flying Mocassins (Wendat – Wendake), plus rock bands Midnight Shine (Cree – Attawapiskat/Moose Factory) and Digawolf (Tlicho – Yellowknife). The series also features an international guest: Vildá (Sami – Finland).
Canada's diversity is represented this year with over 20 artists from a wide range of backgrounds, including Montrealers La Léa, Caracol, Nazih Borish, and Carine au Micro; Torontonians Kiran Ahluwalia, Zaki Ibrahim, and Moskitto Bar; westerners Tri-Continental and Kelly Bado; plus Vishtèn and The East Pointers from Prince Edward Island.
The international element of the program includes Novalima (Peru), Blick Bassy (Cameroon/France), Sver (Sweden), Rafiki Jazz (UK) and Ember Swift 国子玉。 (China).
The week will end on Friday with a closing night starting off with the premiere of a new show from Montreal singer Mamselle Ruiz, and finishing with the 15th anniversary celebration of legendary Montreal crew Nomadic Massive, with opening act Djely Tapa (2019-20 Révélations ICI Musique)!
Mundial Montreal will also welcome international delegations from Spain, Colombia, the MENA region (Middle-East North Africa), Guadeloupe and Chile. The conference also collaborates with Music BC, Music PEI and KAMS (Korea Arts Management Service).
More information at MundialMontreal.com.
Author:
World Music Central News Department
World music news from the editors at World Music Central