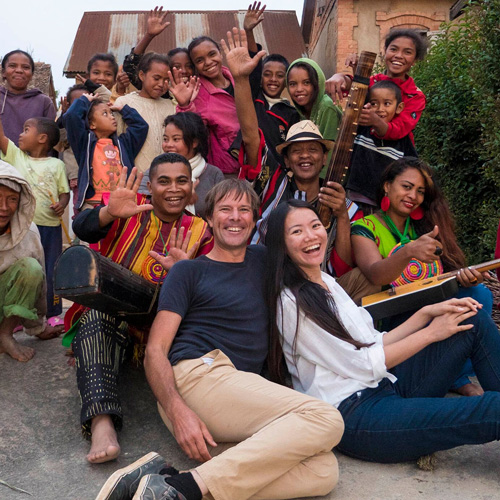 The World Music Expo, WOMEX announced the Official Film Programme Selection that will run October 24–26, 2019
in Tampere, Finland.
The WOMEX 2019 Film Programme will feature 17 documentaries, reflecting on how film can bring forth relevant ideas to dialogue with the world of music.
"The Film Programme at WOMEX is curated to provoke WOMEXicans to look at cinema as an innovative, artistic and insightful extension of how we explore and perceive music in all its complexity and beauty. We hope the delegates will actively engage with this year's films to discover and re-discover unknown and established artists, new projects and collaborations, and realize alternative programming opportunities," stated Luca Jacob & Sana Rizvi, Curators, WOMEX 19 Film Programme.
New this year is a public film program in partnership with Tampere's Arthouse Cinema Niagara, presenting to local audiences new releases, previews and premieres including the world premiere of the biopic Sufi, Saint & Swinger by Chinese/French & Colombian director duo Camilla French & Andres Borda and the European premieres of I Snuck Off the Slave Ship and Amazonia Groove.
Full 2019 program (in alphabetical order) along with attending guests.
A Bright Light- Karen & the Process by Emmanuelle Antille (Switzerland, 2018)
All on a Mardi Gras Day by Michal Pietrzyk (USA, 2019)
Amazonia Groove by Bruno Murtinho (Brazil, 2018)
Director Bruno Murtinho and producer Leonardo Edde attending
Anorac by Gruffydd Davies (UK, 2018)
Clementina by Ana Rieper (Brazil, 2019)
For the Love of Music in Georgia – The Paliashvili Music School in Tbilisi by Marita Stocker (Germany/Georgia, 2018)
Indus Blues by Jawad Sharif (Pakistan, 2018)
I Snuck Off the Slave Ship by Lionel Holley & Cyrus Moussavi (USA, 2018) **Director/ Record Label co-founder Cyrus Moussavi attending **
Nightingales in Berlin by Ville Tanttu (Finland/Germany, 2019)
Musicians David Rothenberg & Sanna Salmenkallio attending
Que Vola? by Vladimir Cagnolari (France, 2018)
Sarabande by Kaltrina Krasniqi (Kosovo, 2018)
Director Kaltrina Krasniqi attending
Sufi, Saint & Swinger by Camilla French & Andres Borda (Colombia/UK, 2018) ** Director Andres Borda, producer Abbas Nokhasteh and musician Dr Lloyd Miller attending**
Shella Record: A Reggae Mystery by Chris Flanagan (Canada, 2019)
Small Island Big Song Visual Album by Tim Cole (Australia/Taiwan, 2019)
** Director Tim Cole & producer BaoBao Chen attending **
Wahenga (The Ancestors) by Amil Shivji & Rebecca Corey (Tanzania, 2018)
Author:
World Music Central News Department
World music news from the editors at World Music Central