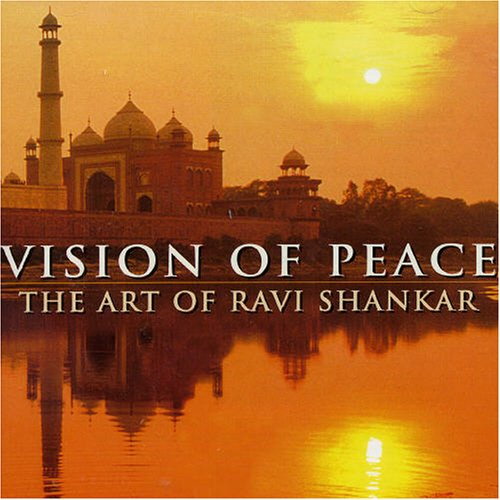 Pandit Ravi Shankar – Vision of Peace (Deutsche Grammophon/Universal, 2000)
This double CD showcases some of Pandit Ravi Shankar's international prowess. The first CD has Japanese-Indian collaborative tracks featuring Pandit Ravi Shankar on sitar and Ustad Alla Rakha on tabla, accompanied by Japanese musicians Susumu Miyashita and Hozan Yamamoto on flute and string instruments. Our pick on this CD is the energetic track, Rokudan.
The second CD is more traditional, with Raaga Jogeshwari and Raaga Hameer. In sum, a fine listen for an afternoon of relaxation.
Author:
Madanmohan Rao
Madanmohan Rao is an author and media consultant from Bangalore, and global correspondent for world music and jazz for World Music Central and Jazzuality. He has written over 15 books on media, management and culture, and is research director for YourStory Media. Madan was formerly World Music Editor at Rave magazine and RJ at WorldSpace, and can be followed on Twitter at @MadanRao.