Celebrated sitar player Anoushka Shankar is currently touring the United States. The tour includes concerts in Durham, North Carolina (Carolina Theater & Duke Performances) and Miami (South Miami-Dade Cultural Arts Center & Rhythm Foundation).
Anoushka Shankar is a leading performer of the Indian classical tradition. Her legendary father Ravi Shankar introduced Indian classical music and the sitar to the West.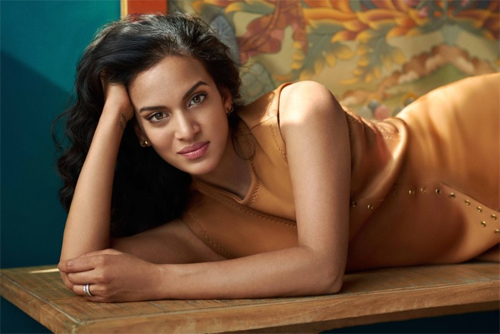 Anoushka studied sitar under her father from a very young age, and like him continued on to broaden Indian musical horizons. A world music pioneer, Anoushka Shankar continues her father's legacy of crossing cultural and musical boundaries, with collaborations with the world's leading classical orchestras, flamenco, jazz and world music acts, and pop artists as diverse as Sting, M.I.A., and her half-sister Norah Jones.
Accompanied by a remarkable ensemble for these performances, Anoushka Shankar returns to her roots with an intimate concert of meditative Indian classical ragas.
Anoushka Shankar's discography includes Anoushka (1998),
Anourag (2000), Live at Carnegie Hall (2001), Rise (2005),
Breathing Under Water (2007), Traveller (2011), Traces of You (2013), Home (2015), Ravi & Anoushka Shankar Live In Bangalore, 2 CD + DVD ( 2015), Land of Gold ( 2016) and the anthology Reflections (2019).
More about Anoushka Shankar.
South Miami-Dade Cultural Arts Center & Rhythm Foundation
Sunday, March 17th, 2019, 7:00 p.m.
South Miami-Dade Cultural Arts Center
10950 SW 211 St, Cutler Bay, FL 33189
https://smdcac.org/events/anoushka-shankar
Carolina Theater & Duke Performances
Thursday, March 21, 2019, 8:00 p.m.
Carolina Theatre of Durham
https://dukeperformances.duke.edu/events/anoushka-shankar/
Author:
World Music Central News Department
World music news from the editors at World Music Central