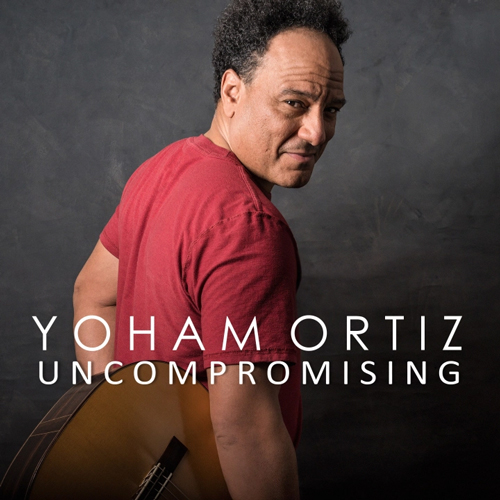 Yoham Ortiz – Uncompromising (Yoham Ortiz Music, 2019)
Contributor Dorothy Johnson-Laird
"Uncompromising" is Yoham Ortiz's first solo album. He is a vocalist, composer, and guitarist based in New York City. His music is acoustic, folk at heart, with flamenco, jazz, and Caribbean inflections. His voice is a gentle breeze over the guitar, spare and soothing. He is energetic, at times the guitar shape-shifts into a percussive instrument. The music is deceptive in its simplicity, but pulls you into its journey.
"Hope is power if we all agree," Yoham sings with conviction on the opening track. It's upbeat, and at one moment, Yoham scats over the guitar accompaniment. He plucks its strings with precision. He takes the advice of his own song: "to let the best of ourselves shine through." His line is universal yet intimate. His intensity reminds me of Richie Havens, the folk legend, and his songs for justice. I asked Yoham about Havens, and he said, "Yes, I am always invoking the people who have shaped music with a message – Richie Havens, Nina Simone, and many others."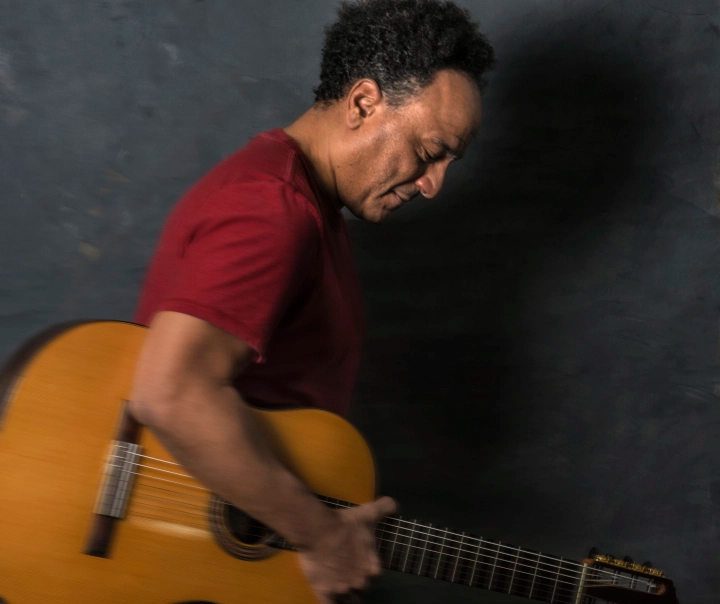 In "Up the Creek," the vocals are like a butterfly's wings. The guitar is lulling. The melody moves in a cycle. At one moment, Yoham whistles alongside the guitar. You travel forward with him. One track flows into the next. "Baiao Blues" is evocative and thoughtful. In a minor key. He hums the melody. He strikes the strings like a flamenco musician.
Yoham plays with confidence in his own mature style. He knows his craft. He has performed many solo concerts. His music embraces many different influences. His gentle, loving, singing haunts you. He invites you into a close embrace with his guitar. The music is understated, with no power drumming or blasting horn section: Yoham has stayed true to his vision. He is uncompromising.
Purchase "Uncompromising."