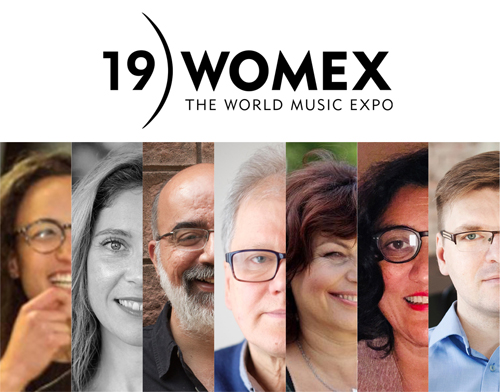 World Music Expo, WOMEX, has announced the members of the jury that will review showcase and conference proposals for the 2109 edition. WOMEX 2019 will take place in Tampere, Finland.
The Program consists of proposals coming from all over the globe and applications are divided into four categories: 'Showcase', 'Club Summit', 'Conference' and 'Film'.
The seven curators, four women and three men, are active members of the world music community.
The Showcase Jury:
Alejandra Gómez (Colombia), director, Biche
Amandine Saumonneau (France), coordinator, Zone Franche
Divya Bhatia (India), artist director and producer, Jodhpur RIFF
Tapio Korjus (Finland), managing director, Rockadillo Production OY
Zlata Holušová (Czech Republic), festival director, Colours of Ostrava
The Conference Jury:
Hinurewa te Hau (New Zealand), director, Tamaki Makaurau Matariki Festival Trust
Virgo Sillamaa (Estonia), director, Music Estonia
Club Summit Curator
Emily Dust, renowned DJ, promoter and broadcaster, will be curating the WOMEX Club Summit, a series of customized club nights that feature a line-up of DJs and producers, highlighting the trends, sounds and beats featured on dancefloors across the world.
To apply, visit the dedicated proposal website — www.womex-apply.com
Author:
World Music Central News Department
World music news from the editors at World Music Central