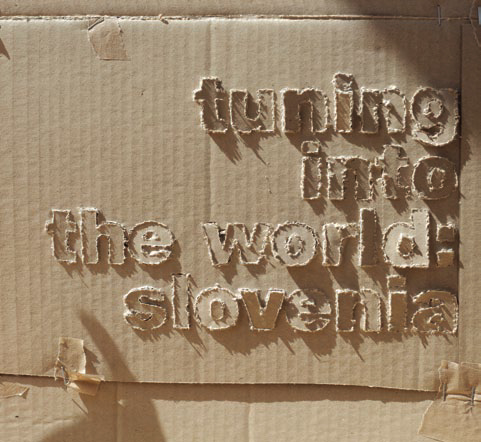 Various Artists – Tuning into the World: Slovenia (Slovenian Music Information Center – SIGIC, 2017)
The Slovenian Music Information Center put together this compilation of Slovenian artists working within the umbrella of world music. The selection features the leading performers, composers and arrangers whose work had a substantial influence on the Slovenian music scene between 2015 and 2017.
The album opens with the schmaltzy sound of Magnifico profoundly inspired by the "Schlager" sounds of the former Yugoslavia. His style is a fun mix of Balkan music, Latin, reggae, surf, funk, and electronica. The track, "Ya Mustafa" appeared on the album Charlatan de Balkan (Dom Svobode, 2016).
The band includes: Magnifico on vocals; Schatz! on drums; Matija Krečič on violin; Ivan Pavlović on trumpet; Matej Kužel on baritone saxophone; Teo Collori on guitar; and Jan Gregorka on bass.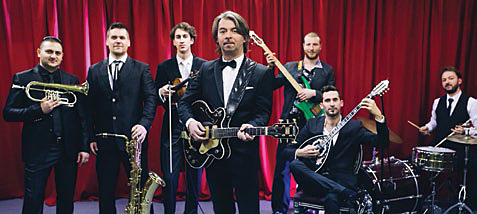 Next is "Šaltinka," a previously unreleased song featuring the passionate Istrian singer Rudi Bučar accompanied by jazz pianist Marko Churnchetz.
Track 3 highlights Katalena, one of the finest world music acts in Slovenia. The group combines traditional Slovenian folk music with rock energy featuring mesmerizing flutes and whistles. The track, "Andale Bandale," appeared on the album Enci Benci Katalenci (Pivec, 2015). The band includes Vesna Zornik on vocals; Polona Janežič on keyboards and vocals; Boštjan Gombač on fujara, alikvotna piščal (aliquot whistle), vocals; Tibor Mihelič Syed on debelni boben (log drum), bass and vocals; Boštjan Narat on guitar, percussion, vocals; and Robert Rebolj on drums.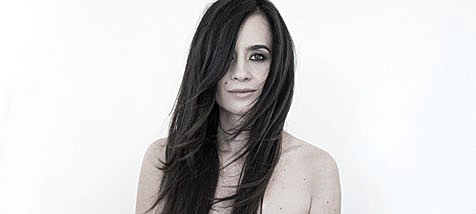 Next is a dreamy song titled "E plain an kidipe" (The Prostrate Mountain) with ethereal vocals by Katja Šulc , a singer and poet who learned music in Slovenia and New York. She's joined by Mexican musician Alban Usatch on looped guitars. The track appeared on Kamlisajlan: Homage to Rromaní Poetry (Casete México, 2016).
On track 5, "Kasapsko Oro" from the album Story (KUD Solnce, 2016), we find the great Macedonian clarinetist and composer, Goran Bojčevski who combines jazz and Balkan and traditional music using a wonderful mix of whistles, clarinet, accordion and drums. The lineup includes Goran Bojčevski on clarinet, whistle; Tomaž Marčič on accordion; Tadej Kampl on bass; and Nino Mureškič on percussion.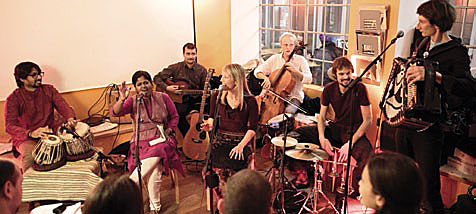 Next is the international collaboration called Zamee that features great vocal work and a fusion of Balkan and Indian music. The group intertwines Sufi and Slovenian poetry, folk songs and sacred Indian invocations with Roma (Gypsy) tunes and Macedonian melodies. The ensemble is led by two idiosyncratic female voices, Nika Solce, a Slovenian puppeteer and singer influenced by Indian and Balkan music and Sabiha Khan, a classically-trained vocalist based in Mumbai.
"Zrejlo je žito" (The Grain Is Ripe) appeared on the Zamee: An Indo-Balkan Music Project (Celinka, 2015) album. The ensemble included: Nika Solce on vocals, guitar; Sabiha Khan on vocals; Matija Solce on accordion, vocals; Vinayak Netke on tabla, percussion; Tilen Stepišnik – kitara on guitar.
Track 7 presents singer-songwriter Vlado Kreslin along with outstanding Balkan fiddler Saša Oljenuk. "Žena, žena" (Woman, Woman) was previously unreleased and features Vlado Kreslin on vocals; Saša Olenjuk on guitar and violin; Žiga Černec on double bass; and Gorazd Černec on brač (a four tone stringed instrument about 2/3 the size of a guitar).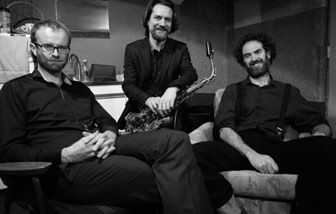 Saxophonist and composer Vasko Atanasovski switches over to the flute on a superb track titled "Divane aşik gibi" (Infatuated Lover) from the album Melem (Pivec, 2017). Vasko Atanasovski rearranges this traditional Balkan piece with a guest vocalist from Turkey, singer Jehan Barbur. The band: Vasko Atanasovski on flute; Jehan Barbur on vocals; Dejan Lapanja on guitar; Marjan Stanić on percussion; and Vasil Hadžimanov on piano.
Track 9 presents innovative duo Darla Smoking, formed by two experienced musicians of the Slovene music underground, drummer Brgs and electronic music artist Nac. Their music is rooted in dub and contains field recordings of musical traditions from around the globe. world. The song "Agia Dub" appeared in their debut album Big Bug (KAPA Records, 2017).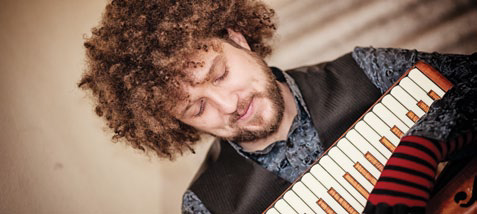 Schrödingerjeva mačka (Schrödinger's Cat) is an original composition by accordionist Janez Dovč. He's the founder and artistic director of the Celinka record label and the Godibodi Festival. The great solo accordion piece appeared on AkordeON (Celinka, 2015)
Singer, poet and translator Klarisa Jovanović performs a slow tempo traditional Slovenian song titled "Dej mi bože joči sokolove" (My Sweet Lord, Give Me the Hawk's Eyes) from the album Amandolat (Celinka, 2016). The lineup: Klarisa Jovanović on vocals; Luka Ropret on guitar; Vasko Atanasovski on soprano saxophone; Marjan Stanić on percussion; Žiga Golob on double bass; and Danilo Ženko on keyboards.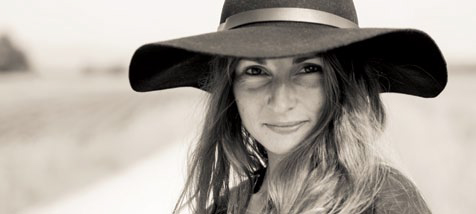 Mateja Gorjup combines ancient vocal music traditions with state of the art technology, exploring vocal techniques through overdubbing; looping and sampling musical instruments as well as sound-making objects. "V dolino" (Into the Valley) was extracted from Ijekaru (Klopotec, Produkcija Stara Šola, 2015).
Track 13 is the previously unreleased song "Čreda z juga" (A Herd from the South) from the brothers Tomaž and Jernej Hostnik, a pianist and accordionist. The duo combines accordion virtuosity with humor, sharp social commentary, and melodramatic vocals inspired by chanson.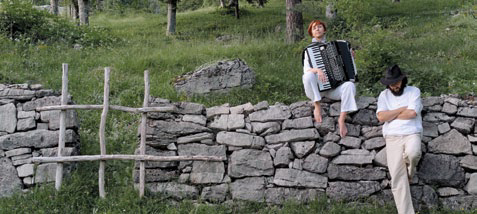 Next is duo Bakalina formed by accordionist Renata Lapanja and singer-songwriter Jani Kutin. They perform the previously unreleased song "Pisma" (A Letter) rooted in the folk music traditions of the Tolmin mountain region. The lineup includes Jani Kutin on vocals; Renata Lapanja on accordion; Andrea Pandolfo on flugelhorn; and the Oktet Simon Gregorčič.
Track 15 introduces poet, writer, singer and storyteller Silvana Paletti. She hails from Resia, an Alpine valley in northeastern Italy where a Slovenian minority that speaks an archaic Slovenian dialect have lived for centuries. The a cappella song "Om Baj Bile" appeared on Mali Rug / Glas neba (Klopotec, 2015). The lineup includes Silvana Paletti, Zvonka T. Simčič, Barbara Berce, and Neli Rožič on vocals.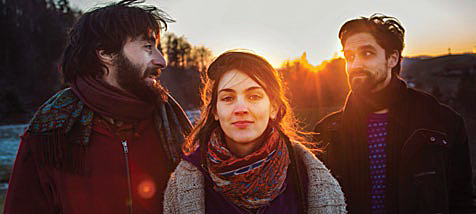 The last track is the memorable Maestro mane vriskanje (Maestro Kneading Screams of Joy) from the album Lahko sem glinena mesojedka – I Can Be a Clay Snapper (tak:til, 2017) by Širom trio. This a remarkable contemporary folk music act. The band: Iztok Koren on three string banjo, banjo, bass drum, chimes; Ana Kravanja on violin, viola, bells, vocals; and Samo Kutin on brac, vocals.
"This particular compilation presents and celebrates fresh and exciting chapters of tuning in and with world music (spot the word play!), conceived in the last few years," said music publisher and researcher Katarina Juvančič. "However, not all of the otherwise significant or up-and-coming protagonists on the scene could be rightfully acknowledged. Yet some of them have have recently spurred an interest among the local and international public alike, whether for their interesting collaborations."
Author:
Angel Romero
Angel Romero y Ruiz has been writing about world music music for many years. He founded the websites worldmusiccentral.org and musicasdelmundo.com. Angel produced several TV specials for Metropolis (TVE) and co-produced "Musica NA", a music show for Televisión Española (TVE) in Spain that featured an eclectic mix of world music, fusion, electronica, new age and contemporary classical music. Angel also produced and remastered world music albums, compilations and boxed sets for Alula Records, Ellipsis Arts, Music of the World.