It can be hard to summon up that holiday mojo when the weather's turned mean, your five year-old won't wear anything other than the Batman costume he put on for Halloween and the forced merriment of newscasters about the upcoming holiday season makes your teeth hurt.
There's cookies to be baked, parties to be planned, presents to buy and you're feeling harassed instead of ho-ho-ho. There's no use claiming the holidays just sneaked up on you either considering the displays of Christmas decorations hit the shelves about ten minutes after the five year-old slipped on the batsuit. What you need is some holiday music. Good thing we've got the rundown on some 2018 playlist holiday treats.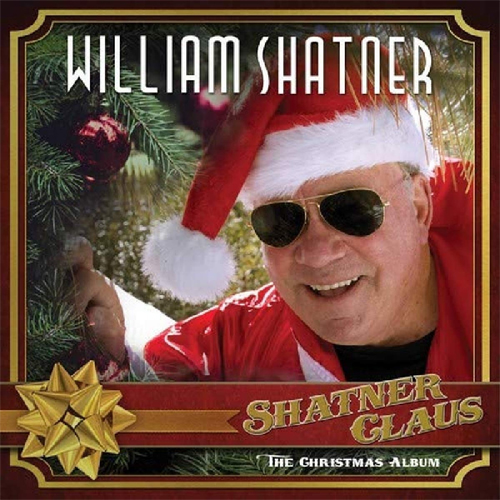 I'm not exactly sure you'll want to start out your foray into the wonderful world of Christmas with William Shatner on his Shatner Claus release (B07HNFZ5LS), even with Brad Paisley's help on "Blue Christmas" or Joe Louis Walker's help on "Little Drummer Boy," but this CD is amusing as hell.
There are little warm fuzzies on this recording unless you plan to pull that Christmas sweater over your head. What Shatner Claus does have is musical masters like Henry Rollins, Rick Wakeman, Todd Rundgren and Iggy Pop lending their talents to Mr. Shatner's interpretation of holiday classics like "Winter Wonderland," "O Come, O Come Emmanuel," "Silver Bells" and "Silent Night." And, I do have to admit that Shatner's version of "Feliz Navidad" with Dani Bander is a scream.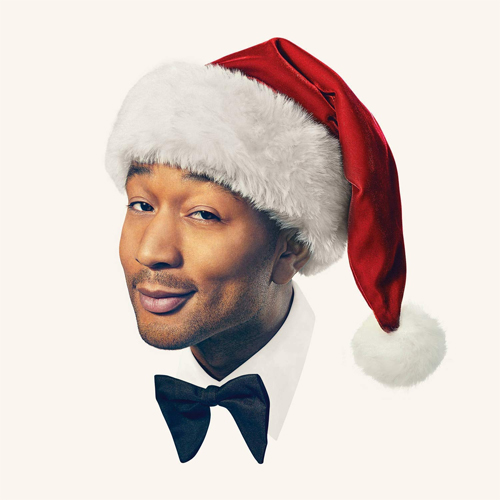 Also, out on the pop Christmas scene is John Legend with his A Legendary Christmas (B07JL9P74R) with guest appearances by Stevie Wonder on "What Christmas Means to Me" and Esperanza Spalding on "Have Yourself a Merry Little Christmas." Snazzy jazzy tracks like "Christmas Time Is Here," "The Christmas Song" and "Please Come Home for Christmas" have a sweet Nat King Cole feel.
&nbsp
&nbsp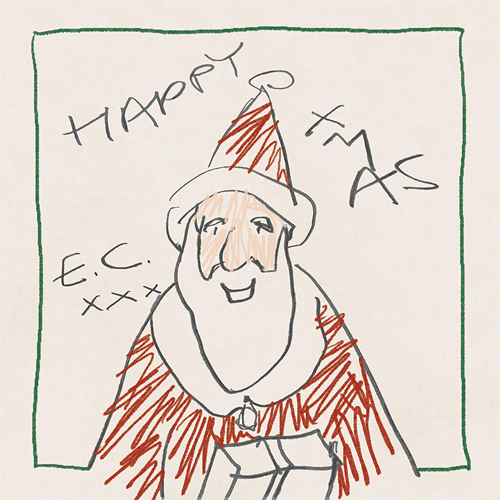 Even rocker Eric Clapton has got the Christmas spirit with his release Happy Xmas. Clapton offers up tracks like "White Christmas," "Everyday Will Be Like a Holiday," "Home for the Holidays," "Lonesome Christmas" and the bluesy "Merry Christmas Baby."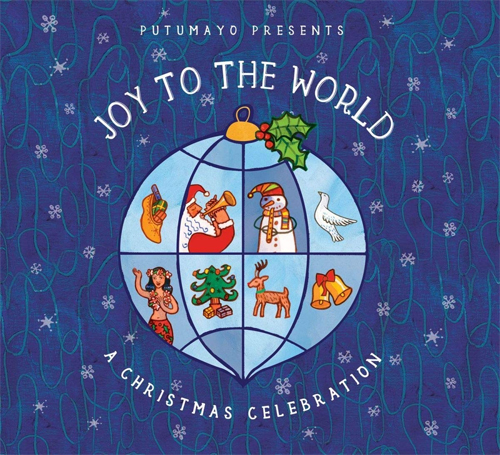 For world music fans there's Putumayo Presents Joy to the World with sweet little goodies like Nossa Bossa Nova's "The First Noel," Frederick de Grandpre's "Noel Avec Toi," Jan Luna's "Winter Wonderland," Lynn August's "Christmas by the Bar-B-Que," The Mighty Diamonds's "Frosty the Snowman" and Leon Redbone's "Christmas Island."
One of my favorites has to be Natt i desember (Night in December) by Iver Kleive and Knut Reiersrud from our friends at the Kirkelig Kulturverksted label. Stunning and deeply atmospheric Natti i desember is chocked full of goodies like "A kom, a kom, Immanuel," "Stille natt," "A Betlehem, du vesle by" and "Bjelleklang."
Recorded at the Haderslev Cathedral in Denmark, this recording is a lush listen into some familiar songs of peace and praise of the season by way of a Nordic take.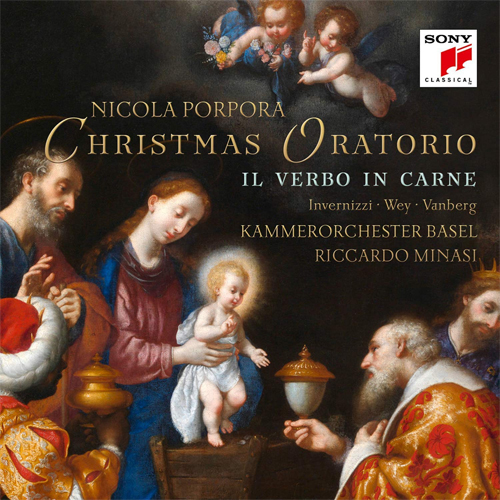 Kammerochester Basel offer up the classical recording Porpora: Il verbo in carne (Christmas Oratorio on the Sony Classical label. This Christmas oratorio by Nicola Porpora tells the Christmas story by way of the Chamber Orchestra Basel under the direction of Riccardo Manasi featuring soloists Roberta Invernizzi, Terry Wey and Martin Vanberg.
Listeners looking for a classical take on Christmas and some superb vocalists are sure to enjoy this offering.
Southern Broadcasting has out Mardi Gras for Christmas by the Squirrel Nut Zippers.
As a nod to the kickoff of their November 27th Holiday Caravan Tour, two new songs "Mardi Gras for Christmas" and "Alone for Christmas" are available for download as additions to their original 1998 Christmas Caravan recording. Surely "Mardi Gras for Christmas" will have the joint jumping at any holiday party.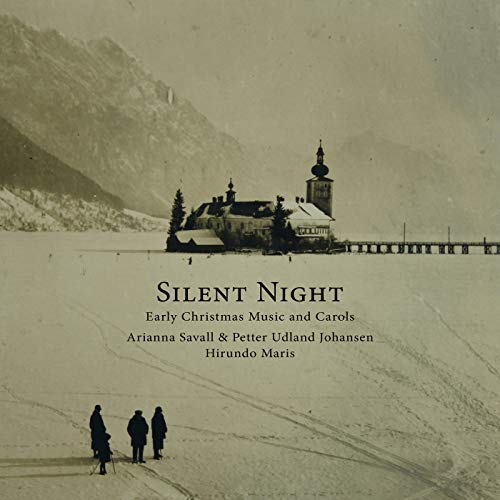 Spanish singer and harpist Arianna Savall and Norwegian tenor and violinist Petter Udland Johansen have a sweet holiday recording with Silent Night – Early Christmas Music and Carols out on the Deutsche Harmonia Mundi label.
Lushly backed by Ms. Savall's Baroque ensemble Hirundo Maris, this recording is simply lovely with delights like "El Desembre congelat," "Mitt hjerte alltid vanker," "Wexford Carol," "Kling no, klokka," "Rug Muire Mac Do Dhia" and "Stille Nacht."
Greg Herriges leads StellaRoma members Michal Bissonnette, Rundio, Pooja Goswami Pavan, Abhinav Sharma and Tatiana Riabokin on their Revel & Ritual. This is truly a recording for all seasons as StellaRoma takes listeners on a journey of holiday music from around the world.
A song for the Hindu Holi Festival of Colors ("Garuda/Khelat Rang Holi) or a song celebrating the Japanese Spring Cherry Blossom Festival ("Sakura, Sakura") or a song for the Muslim holy day of Ashura ("Ashura") make this recording delightful.
Fans might want to check out the season appropriate Basque song of the Annunciation "Birjina Gazetto Bat Zegoen," the traditional Hebrew song "Sevivon, Sov Sov Sov" done up in a neo-Klezmer style or the 16th century Spanish Christmas carol "Foom, Foom, Foom." There's also version of a traditional Ukrainian New Year's song called "Shchedryk."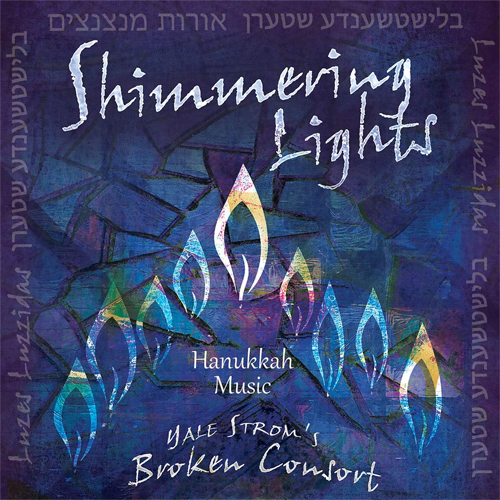 Wanting to cozy up with a little Hanukkah fare this season? Then you'll definitely want to check out Yale Strom's Broken Consort: Shimmering Lights – Hanukkah Music.
Available on the ARC Music label, this recording brims over with guitar, oud, violin, viola, cello and contrabass wrapping the mysteries of Hanukkah by way of tracks like "Maoz Tzur," "Khanike, Oi, Khanike," "Kita'l Tas," "Akht Kleyne Brider" and "L'Chvod Chanukah." This recording is a real treat.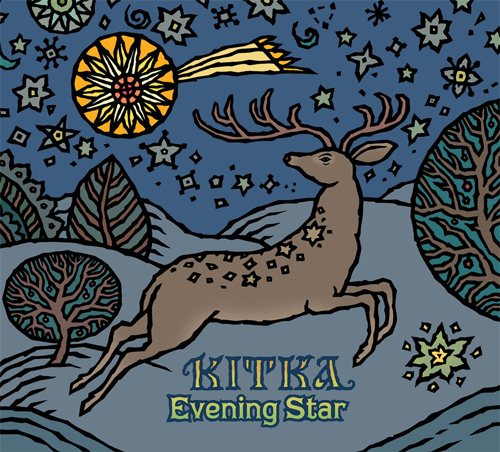 Kitka, the group that turned out goodies like Wintersongs, Voices on the Eastern Wind and Cradle Songs, has on offer this year the recording Evening Star.
As a sequel to theirWintersongs, the glorious voices of Kitka vocally travel from Bulgaria on "Collage of Koleda Carols" to Russia for "Zapovedi blazenstv/The Beatitudes" to Latvia for "Kur bijati ziemassvetki" to Ukraine for "Sco v pana khazjajna." Taking listeners on a musical journey through Balkan, Slavic and Caucasian regions, Evening Star is holiday celebration, our earthy ancestors calling and a meditation all in one.
Here's to hoping your holiday sounds are bright.
Author:
TJ Nelson
TJ Nelson is a regular CD reviewer and editor at World Music Central. She is also a fiction writer. Check out her latest book, Chasing Athena's Shadow.
Set in Pineboro, North Carolina, Chasing Athena's Shadow follows the adventures of Grace, an adult literacy teacher, as she seeks to solve a long forgotten family mystery. Her charmingly dysfunctional family is of little help in her quest. Along with her best friends, an attractive Mexican teacher and an amiable gay chef, Grace must find the one fading memory that holds the key to why Grace's great-grandmother, Athena, shot her husband on the courthouse steps in 1931.
Traversing the line between the Old South and New South, Grace will have to dig into the past to uncover Athena's true crime.