Some of the greatest performers and creative innovators from Egypt and Ukraine will be traveling to the United States in September-November 2018. The music and theater artists were selected through the Center Stage cultural exchange program initiated by the U.S. Department of State's Bureau of Educational and Cultural Affairs and produced by the New England Foundation for the Arts (NEFA).
The performers include Dina Elwedidi (Egypt), Kurbasy (Ukraine), Mohamed Abozekry and Karkadé (Egypt), Teatr-Pralnia with CCA Dakh (Ukraine), and Youssra El Hawary (Egypt). The tours include performances, hundreds of residency activities, classroom visits, workshops, artist-to-artist exchange, and community gatherings.
Venues will include major performing arts centers such as the Kennedy Center in Washington, DC as well as universities, cultural and community centers, festivals, contemporary art venues, music clubs, and artist-run spaces. The program will bring one independent journalist from both Egypt and Ukraine to travel to the United States to report on the tours. Tour details and experiences will also be featured on the Center Stage website and through U.S. Department of State social media.
The Artists of Center Stage Season 4
Dina Elwedidi (Giza, Egypt)
A sophisticated musical innovator, Elwedidi ravels the personal threads of Egyptian heritage and contemporary identity.
U.S. tour: September 14-October 18. Tour cities include Washington DC, Richmond VA, Boston MA, New York City, Austin TX, and West Palm Beach FL.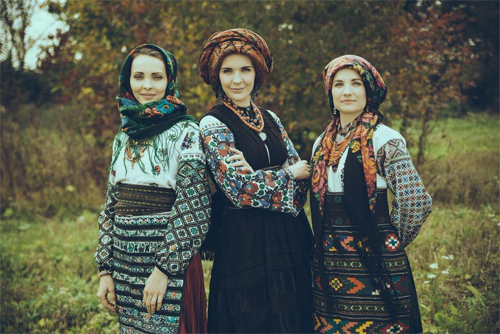 Kurbasy (Lviv, Ukraine/U.S. debut)
Tight vocal harmonies, resonant lyrics, and phantasmagoric imagery from the Carpathian Mountains.
U.S. tour: October 21-November 18. Tour cities include Washington DC, Hartford CT, Memphis TN, Rohnert Park, CA, Albuquerque and Santa Fe NM, and Seattle WA.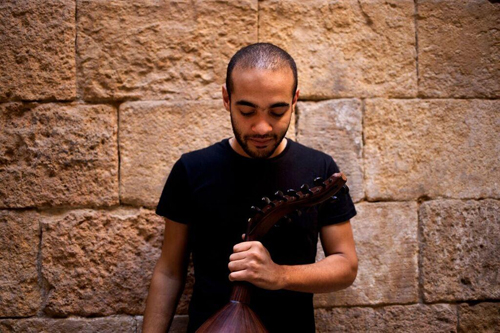 Mohamed Abozekry & Karkadé (Cairo, Egypt/U.S. debut)
Virtuoso oud prodigy convenes Egypt's popular and classical music traditions, Sufi calls, and secular poetry with a new instrumental project.
U.S. tour: September 6-30. Tour cities include Washington DC, New York City, Lewisburg and Philadelphia PA, Burlington VT, and West Claremont NH.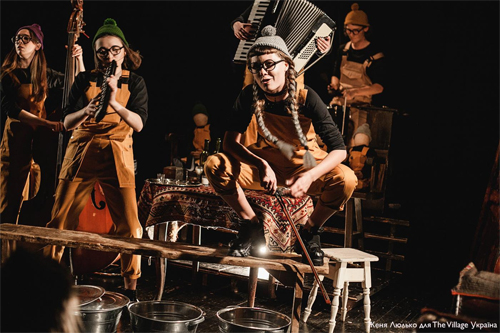 Teatr-Pralnia with CCA Dakh (Kyiv, Ukraine/U.S. debut)
A rambunctious and audacious supercharged puppet cabaret asks 'TseSho?/What's That?"
U.S. tour: September 28-November 4. Tour cities include Gainesville FL, Allentown and Pittsburgh PA, Portland OR, and Albuquerque NM.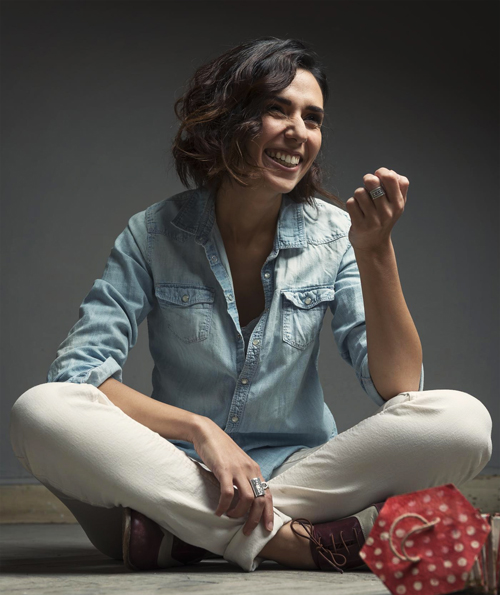 Youssra El Hawary (Cairo, Egypt/U.S. debut)
A musical bellwether of everyday life, El Hawary's indie sound captures the stories of Cairo and the alchemy of the Mediterranean basin.
U.S. tour: September 9-October 13. Tour cities include Richmond VA, Washington DC, Lyons NE, Raleigh NC, Kittery ME, West Claremont and Lebanon NH, Albuquerque NM, and New York City.
About Center Stage 4:
"Ensembles travel to the U.S. from around the world and enhance the cultural vibrancy of our nation, while promoting economic opportunities in American communities," said Cathy Edwards, Executive Director of the New England Foundation for the Arts. "Arts delegations cultivate the mutual respect and appreciation that is the essence of cultural diplomacy".
Center Stage was launched by the Department of State to bring international performing artists from select countries to the United States for professional growth and touring, supporting foreign policy, deepening our relationships with foreign publics, and strengthening the U.S. creative economy. The visiting artists learn from their U.S. tours and share their experiences in their home communities, where they serve as role models and opinion leaders. To date, 24 ensembles from seven nations have toured the United States through Center Stage, reaching tens of thousands of Americans directly and millions of international fans through media and social media.
The program also affects the lives and professions of the visiting artists. "Center Stage is a program aimed at cultural exchange, but for our band, it also tapped into something much deeper," says Center Stage Season 2 artist Sparlay Rawail, of Pakistan's Khumariyaan. "We learned what being working musicians is all about and how to communicate. We now have a deeper sense of our own culture through the eyes and ears of others — from the outside in. But above all, this tour opened our minds as human beings and made our art that much more sincere."
More information at centerstageus.org
headline photo: Kurbasy – Photo by Olia Dmytriv
Author:
World Music Central News Department
World music news from the editors at World Music Central