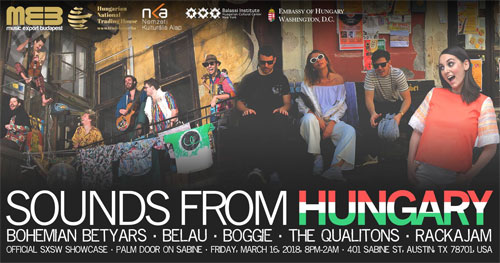 Sounds from Hungary will present the first Hungarian music showcase at the influential SXSW event. Four acts, representing various musical genres will appear in Austin at the 2018 edition of SXSW.
"The bands all represent different genres, the common ground is their ambition to be seen on an international level – and SXSW is a perfect forum," says Aron Romhanyi, Artistic Director, Music Export Budapest. "This year four bands got selected from Hungary, and the official "Sounds from Hungary" showcase on the 16th of March will be the first ever Hungarian showcase at SXSW, and we're hoping it will put Hungary on everyone's sonic map."
Sounds from Hungary – Palm Door on Sabine
Friday, March 16, 2018, 8:00 p.m. – 2:00 a.m.
Sounds from Hungary performers: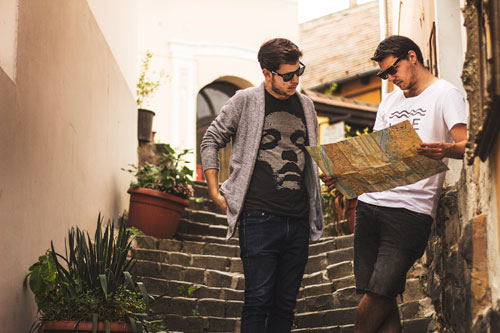 Belau: an exploratory audio-visual duo. Belau have performed at key European festivals like Reeperbahn.
Bohemian Betyars: Named for the Robin Hood-like bandits of the 19th century, the band plays something described as speed punk freak fol with Hungarian folk Romani stylings.
Boggie: Boggie writes and sings in French, English, and Hungarian, drawing on the best song traditions of all three.
The Qualitons: Soul with a Hungarian heartbeat.
Rackajam: A Magyar remix of urban folk, rock, and blues.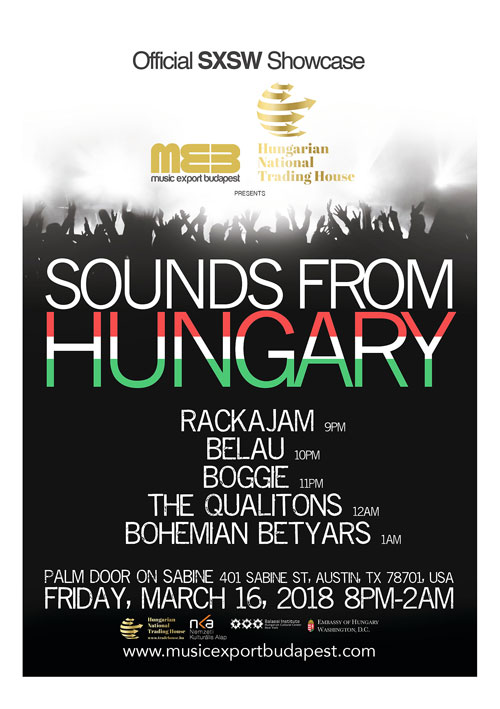 The shows are supported by Music Export Budapest, the Hungarian National Trading House, the National Cultural Fund (NKA), the Embassy of Hungary in Washington and the Hungarian Cultural Center in NY for their support.
03/16/2018 – Palm Door on Sabine, Austin, TX at 8:00 p.m.
$10 (free with SXSW badge/wristband)
Author:
World Music Central News Department
World music news from the editors at World Music Central