Best World Music Band – Seven Eight Band
Experimental Award – Nadishana
Best Authentic Band – Merema
Newcomer Award – Karelia
Best Video – Otava Yo
World Music Legend – Sergey Starostin
Audience prize – Gilead
Contributions to world music – Theodor Bastard
The 2nd Annual Russian World Music Awards were held on Thursday, November 23rd at the Moscow's Central House of Artists in Moscow, Russia. Shaman Nikolay Oorzhak from Tuva opened the ceremony with a traditional prayer.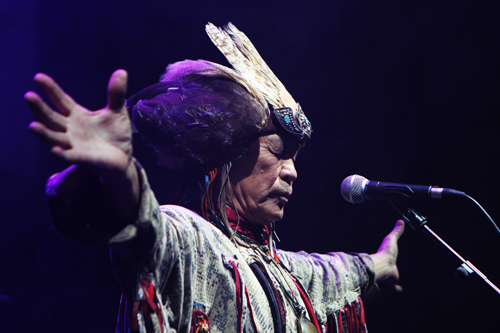 Russian musicians are rarely present on the world music scene so this project is created to change this situation. On the Awards' social media page vk.com/russianworldmusicawards you can listen to all the tracks from nominees for free.
Our ceremony in Moscow on November 23rd was very successful. It gathered lots of musicians, directors of all the main world music festivals of Russia (Andrei Klukin from Wild Mint festival in Moscow, Natalia Shostina – director of Kamwa festival from Perm and Yuri Romanov – WhatEthno festival director from Novosibirsk), and many fans of Russian culture. It was a please to hear from the audience that it was a cultural revolution in our country!
The ceremony was conducted by Andrei Bukharin, music critic and columnist for Rolling Stone magazine. This year, 46 music collectives from 25 cities were nominated. Voting was conducted with the participation of 12 jury members, consisting of the largest specialists in the field of folk music from 9 countries: Ben Mandelson from the UK, Jarmila Vlchkova from Slovakia, Nataliya Shostina from Russia, Simon Broughton from the UK, Aengus Finnan from the US, Rolf Beydemuller from Germany, Alexander Cheparukhin from Russia, Arne Berg from Norway, Andrew Cronshaw from the UK, Nick Hobbs from Turkey, Carlos Seixas from Portugal and Yury Romanov from Russia. In total, 12 samurais and absolutely wonderful people.
The special guest Arne Berg from NRK (Norway) and musical journalist Vadim Ponomarev (Guru Ken) had a networking meeting named "World music today: identity, migration, context" the next day on November 24th at Pioneer Cinema Bookstore.
Organizers are Natalia Myazina and Daryana Antipova.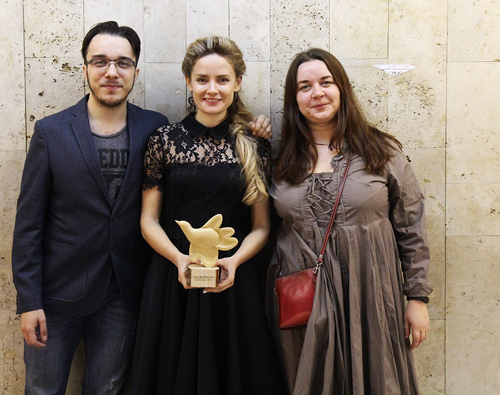 The best authentic project – Merema:
The best world music project – Seven Eight Band:
The best experimental project – Nadishana:
Listener's choice – Gilead:
Debut Group – Karelia:
Best Music Video – Ottawa Yo:
World Music Legend – Sergey Starostin
Contributions to world music – Theodor Bastard
More information:
www.russianworldmusicawards.ru
vk.com/russianworldmusicawards
Author:
Daryana Antipova
Daryana Antipova has been working as a journalist since 2001 and is involved in radio (Scythian horn program), print (The Moscow News, Russia Beyond the Headlines, Fanograf) and online media related to world music. Drummer in Vedan Kolod folk band, director at Scythian horn agency and label. Her main focus is on traditional folk music, Siberian music and Russian world music in general.