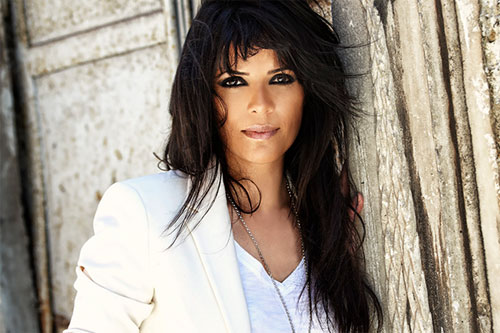 Sephardic music diva Yasmin Levy is set to perform Sunday, November 5, 2017 at Berklee Performance Center.
Yasmin Levy preserves and recovers the most beautiful and romantic songs from the Ladino/Judeo-Spanish tradition. Her intense and sensual vocals combines flamenco's fiery passion with the microtonal essence of Middle Eastern music.
She is accompanied by Turkish and Arabic instruments such as the oud, ney, and qanun, along with hand percussion, acoustic guitar, and bass.
Her discography includes: Mano Suave, Tango, Sentir, La Juderia, Romance & Yasmin, and Libertad.
7:30 p.m.
Berklee Performance Center
136 Massachusetts Ave., Boston
Tickets at: tickets.worldmusic.org
Author:
World Music Central News Department
World music news from the editors at World Music Central