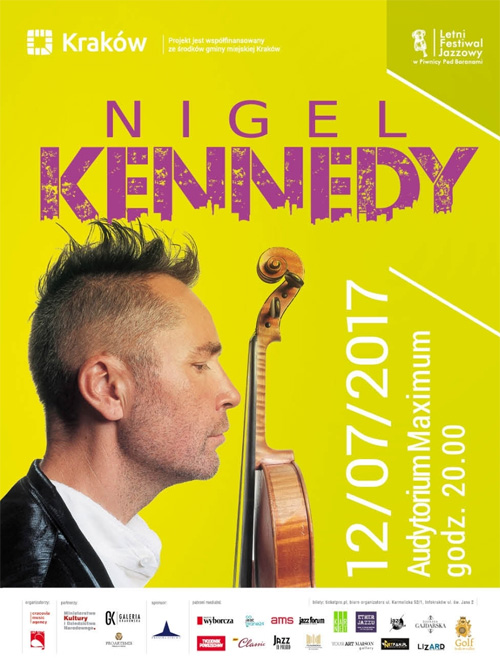 One could say both: Poland is lucky to be loved by Nigel Kennedy and Nigel Kennedy is lucky to be loved by Poland. Polish audiences are particularly fond of the artist, and his fans are not limited to regular jazz listeners, a lot of them being also recipients of widely understood popular music and even World Music. Let us recall his joint album with Kroke "East Meets East" from 2003, which Poland simply fell for in seconds.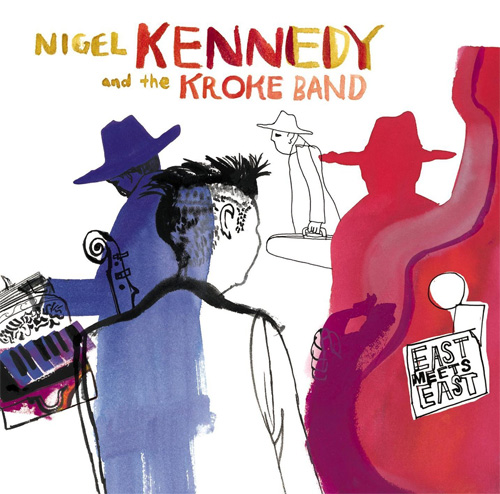 Kennedy possesses the Slavic spirit and understands Slavic musical aesthetics, further even – he understands, or is somehow able to aesthetically sense, the tangled combination of cultural inspirations at work in Eastern and Central Europe. The album "East Meets East" is remembered chiefly as a journey into the cultural tradition of Polish Jews, especially those from pre-war generations. This is not a record about the Israelites, nor is it a record of American Jews or Jews in general – it is the spirit of Polish Jewish culture before the war, brought back by means of being sung out.
But the Polish have yet another reason for their appreciation of Nigel Kennedy – his fabulous and passionate rendition of the csárdás. He yet again proves himself to be nothing short of comfortable in European musical tradition, rooted in folk and though originally Hungarian, popularized by the Gypsies and presently an integral part of national identity in many European countries.
Kennedy has tied his life to Poland and Cracow for good a while back. This world-famous artist lives in the very center of the "City of the Kings of Poland", often performs at the Cracow Philharmonic, and in 2002 assumed the artistic direction of the Polish Chamber Orchestra. Kennedy can then be said to have become another strong point on the long list of incentives for those leaning towards the idea of choosing Poland as their next destination.
On July 12, 2017, we will host Nigel Kennedy at the Jagiellonian University's Auditorium Maximum during the celebrations of the 22nd Summer Jazz Festival in Cracow. This concert will undoubtedly be an opportunity to admire the talent, charisma and virtuosity of the artist, all of which have been admired both in the field of contemporary interpretations of classical music and in the mainstream of jazz worldwide. Let us recall that the album released in 1989 containing a rendition of Vivaldi's "Four Seasons" has sold over two million copies and is by far the best-selling classical music record in the world.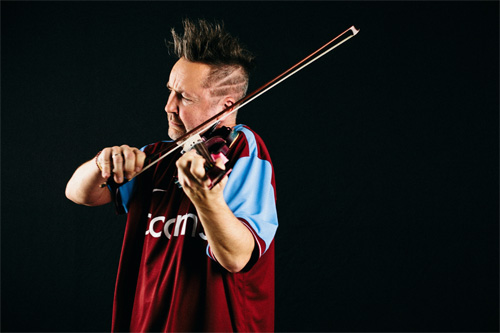 The magnificent success of classical music in Kennedy's artistic life contrasts with his inspirations drawn from – among others – the works of Jimmy Hendrix and The Doors, the influence of which has often been referred to by the artist himself. Kennedy doesn't seem to notice these contrasts as clearly as an average recipient of music – he is a firm believer in the notion common among musicians that music should not be categorized and such action does not serve any compelling purpose in world of music and its creators.
About his work and passion, he says: "I love getting up in the morning and playing. It's almost like meditation. Through music I get to communicate with other musicians and the audience. This contact is the real reason for playing. … Bringing down the barriers, connecting with people on one common level, the level of music, is my reward. Music occurs within the framework of time, it's here and now. What do we have here on the wall? A mirror? Wallpaper? Someone once made these and now we can look at them. Music is the only art that happens at a given time and then disappears. That's the way it is during concerts. It's fantastic. That is what I love about music."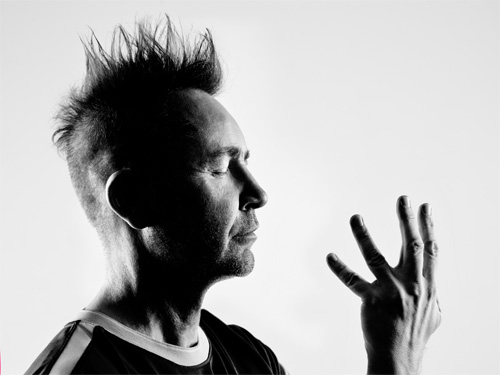 As has been announced by the organizers, the concert program will mostly include works dedicated to Kennedy's most important mentors, namely Yehudi Menuhin, Stephane Grappelli and Isaac Stern, immortalized on the artist's latest album "My World". The Concert in the Auditorium Maximum will be enriched by the results of the musician's last project, an interpretation of Krzysztof Komeda's works, the spirit of which Nigel Kennedy has managed to capture brilliantly, reaffirming his strong emotional bond with Poland. The author of "Polish Spirit" comments on his attitude to what Polishness is in one of his interviews: "The Polish spirit is … this rare extraordinary ability to express emotions, your contagious sentimentality you infect the rest of the world with."
The Summer Jazz Festival in Piwnica pod Baranami was first organized in 1996 alongside the celebrations of the 40th anniversary of the venue. Year after year, the Festival expanded both its repertoire and its scope by moving beyond the scene of Piwnica pod Baranami to concerts at the Philharmonic, the Cracow Opera, Radio Kraków, the Manggha Center, ICE Kraków, Kijów Centrum and every jazz club in Cracow, rounding up to almost 100 concerts every year.
Since the year 2000, Cracow has seen many sizable outdoor concerts and events, such as the New Orleans Sunday and the Jazz Night. In recent years, both the leading Polish jazz stars and many foreign stars (including Pat Metheny, Chick Corea, Herbie Hancock, Bobby McFerrin, Jean Luc Ponty, Branford Marsalis, Joe Lovano, Maria Schneider, Richard Bona, Al Jarreau) have graced these events with their presence and artistry.
Tickets can be acquired at: ticketpro.pl, InfoKraków at Św. Jana Street 2 and the organizer's office at Karmelicka Street 52/1, Cracow.
www.cracjazz.com/pl/program
Author:
Wojciech Rubis
Wojciech Rubiś is a jazz musician with an inclination towards world music, fusion, Latin, ethnic music. He's active mainly in the music scene as a sideman, arranger and conductor. In this role, he has appeared in various jazz and popular music bands in Poland and abroad.
He worked for cruise marine (including Royal Caribbean), theaters and television French and Japanese, including Canal +, La Cinquième, Planète + and artistic Muzzik (now Mezzo), MTV Japan.
Wojciech has collaborated with many distinguished musicians, among others: Niño Josele, David Chesky, Kurt Elling, Michael Parkinson, Marisa dos Reis Nunes, Bebo Valdés, Javier Limón, Gary Witner, Jarosław Śmietana, Paweł Kaczmarczyk, Grzegorz Motyka, Ryszard Krawczuk, Michał Barański, Michał Knapik.
He has considerable experience in teaching and music education, lecturer at many individual workshops of jazz and classical music organized by instituions such as Webster University Department of Music (St. Louis), Musicians Institute of Contemporary Music, the Guitar Institute of Technology, Los Angeles.