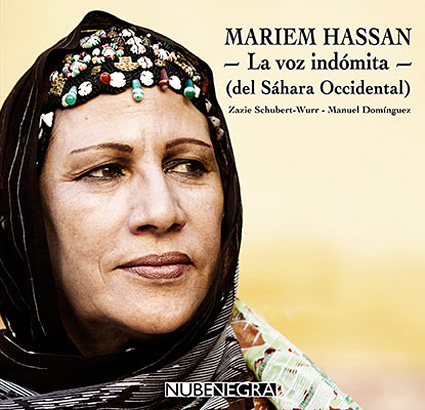 The Indomitable Voice is the title of a new book about the late Mariem Hassan, one of the greatest singers from the Western Sahara in past decades. The authors are Zazie Schubert-Wurr and Manuel Domínguez. The writers will present the book on Saturday, March 18, at 12:00 noon at the Sin Tarima bookstore in Madrid, Spain. They will be joined by Agaila Mohamed, Mariem's youngest daughter.
The book describes in real time the 18 years in which the authors accompanied Mariem Hassan during her professional activities as a singer, as well as her effort as cultural ambassador of the Saharawi people around the world.
Intensely illustrated, the 264-page books collects a total of 1,060 images. The package includes a CD with unreleased songs and a DVD with unreleased audiovisual material that provides a profile of the artistic and human stature of Mariem Hassan.
Librería Sin Tarima
Calle de la Magdalena 32
Metro station Antón Martín, Madrid
Author:
World Music Central News Department
World music news from the editors at World Music Central