If Spring Season cometh to Delhi can the The Festival of Indian Classical Music @ Sunad be far behind.
This year's Musical Festival is indeed a kaleidoscopic pattern, integrating various subtle genres of the Indian Classical Music. It starts with a Hindustani Instrumental rendering by veteran Suvir Misra on the rudhra veena. Suvir Misra is an Indian musician – vocalist, musicologist, and is an expert in the rudhra veena. He is accompanied by Pandit Mohan Shyam Sharma who is one of the leading pakhawaj players of India.
This is immediately followed by a grand Carnatic music Vocal concert by Sandeep Narayan (who has relocated to India from Los Angeles purely for his passion for music) accompanied on the violin by Delhi P. Sunder Rajan and on the mridangam by Delhi M.V. Chander Shekar. So much for the morning session menu for the 18th Mar. Saturday.
Sunday the 19th evening features another Double delight. It starts with a Carnatic music vocal duet by young Kumari Archana and Kumari Samanvi. They are accompanied on the violin by Delhi R. Sridhar and on the mridangam by Vinod Shyam.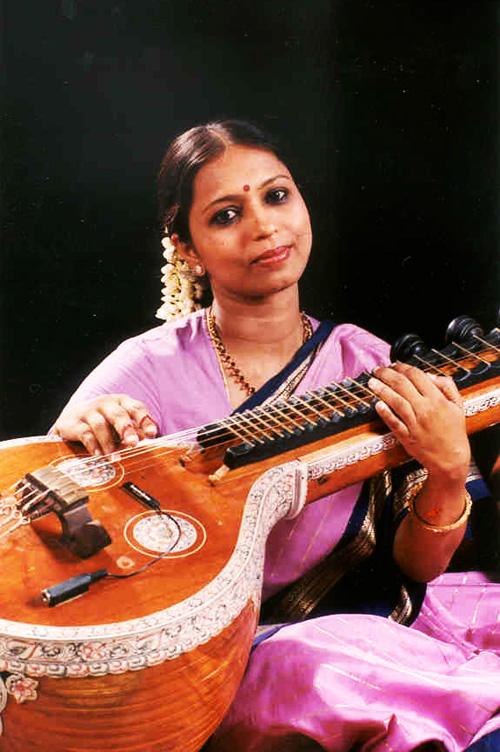 This is followed by the unique Samvad which is a musical fusion based on the harmonious exchange of musical expressions and rhythms. This is featured by the versatile Veena Vidushi Saraswati Rajagopalan on the veena; Ajay Prasanna on flute; Anil Chawla on keyboard; Anoor Anantha Krishna Sharma on mridangam; Vinod Shyam on tabla; and S. Pranav Dath on rhythm pad.
Saraswati Rajagopalan has the distinction of having featured on all the Sunad events in various formats as Solo, Jugalbandhi, Orchestra/Fusion music and now the Samvad. This is supported and sponsored by the Ministry of Culture of the Government of India. All are Welcome.