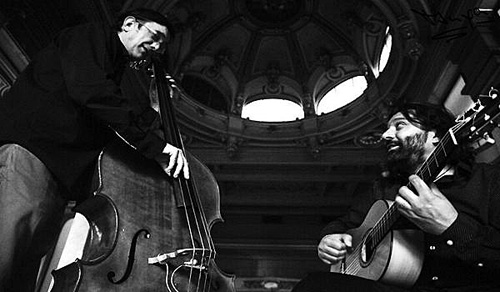 Guitarist Josemi Carmona and bassist Javier Colina will present their unique sound at the Flamenco Festival in New York on March 10 at Joe's Pub: "We will play humbly but with the certainty that what we do is special and very enjoyable. Up close, it's not a project of virtuosity but of emotion and emotion difficult to match," explains guitarist Josemi Carmona.
On March 12th, the duo will land at the Miami Festival to show, in Colina's words, this "jazzified flamenco that combines improvisations with touches of flamenco and African-American music".
Finally, on March 14 Carmona and Colina will present their music at the XV Chicago Flamenco Festival, which collaborates for the first time with Flamenco Eñe.
"Opening the range of flamenco artists is very difficult, festivals always present the same musicians. Flamenco Eñe has made younger generations express their talent to the programmers, giving strength to flamenco and energy to authors who are not so well known, "added Josemi.
The duo's most recent recording is De Cerca (Universal Music Spain, 2016).
Author:
World Music Central News Department
World music news from the editors at World Music Central