The musical landscape of American music overflows with cool. From Blind Lemon Jefferson to Woody Guthrie, from Ella Fitzgerald to Hank Williams, from Miles Davis to Chuck Berry, from Aaron Copland to Jimi Hendrix, from Lynyrd Skynyrd to Jessye Norman, the music of the United States has flowed freely. And that cool has spread far and wide as the likes of Aerosmith, Chicago and Bruce Springsteen have circled the globe many time over and continue to do so.
Without lapsing into some creepy American exceptionalism, we've reveled in the sounds of R. Carlos Nakai, Buffy Sainte-Marie, Muddy Waters, Louis Armstrong, Nina Simone, Earl Scruggs, Lester Flatt, Willie Nelson, Aretha Franklin, James Brown, Mahalia Jackson and the list just goes on and on.
But here's the thing – musically we've never lived in a vacuum. The general attitude of US audiences has been if it's cool, we want it. In the early 1970s Ravi Shankar brought his Concert for Bangladesh to the US and the American audience was so enthralled by the sounds they applauded the group's warm-up. Okay, the audience's naiveté is amusing, but the point is we wanted this music.
Having been to a Buena Vista Social Club concert, I can attest that if anyone took my seat I would have clawed their eyes out, as I expect most others who have fallen hard for those rich, warm sounds out of Cuba. The same could be said of the concert featuring L. Subramaniam, his son Ambi Subramaniam and Mahesh Krishnamurthy. Think about it, how many times do you think you heard the Spanish summer song "Macarena" by Los del Rio or "Gangnam Style" by South Korea's Psy?
In 1986, Paul Simon introduced audiences to South Africa's Ladysmith Black Mambazo on his Graceland album and later in 1990 gave audiences a taste of Afro-Brazilian musicians like Grupo Cultural Olodum, Milton Nascimento and Nana Vasconcelos on his release of Rhythm of the Saints. By-the-way, Ladysmith Black Mambazo is currently on tour and will have upcoming concert dates in the US in February and March of 2017.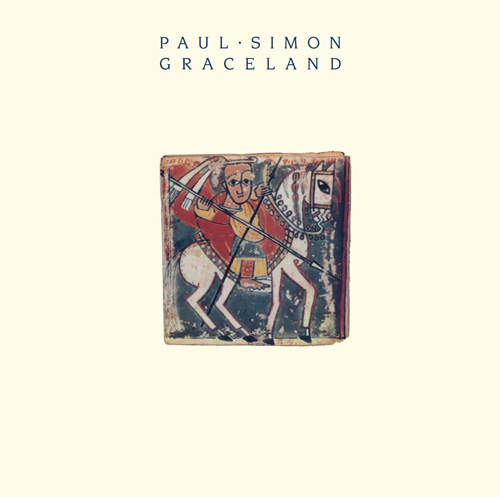 Bill Frisell let us into the goodness of Sidiki Camara, Vinicius Cantuaria, Christos Govetas, Greg Leisz and Jenny Scheinman with the The Intercontinentals. There are countless other examples of collaborations of American musicians with artists from around the world. We've been inundated by bits of bhangra, African, Indian, Celtic and every other genre under the sun in our popular music, movies and advertising.
I'm not sure how any movie soundtrack makes it without the sly addition of tabla or frame drum these days. Again, if it's cool we want it. We need it. Let's face it we're the fat kid and there's a whole lot of musical cake out there to eat. And the good thing is that we are all the better for it.
But what if all this musical collaborative goodness from around the world is coming to an end for US audiences? Let's just forego the conversation about the President Trump's plan to completely gut government funding for the National Endowment of the Arts and Humanities. There's something more sinister afoot.
Recently, Zimbabwe's Oliver Mtukudzi has been forced to cancel US tour dates because he was denied a visa from the US Embassy in Harare. Speculation has it could be the US's ongoing wrangling with President Mugabe's administration or a summit of Sudanese, Somalian and Libyan musicians that coincides with Mr. Mtukudzi's concert. Also, the Beijing Chinese Orchestra is reported to have cancelled a February concert in Seattle after 22 musicians were denied entry visas by the US government. With the current climate, the powers that be and the sheer force of will to dismantle any and all of President Obama's actions by the hard-nosed hard asses in charge, can Cuba's musicians be far behind in the denied visa category? And, which musicians will be next?
I want to be optimistic and say that US audiences won't go for this, but already the cancelled concerts of Mr. Mtukudzi and the Beijing Chinese Orchestra have already slipped past our collective radar. It is quite possible that there is a whole host of foreign musicians and performers who have been denied visas and those concerts have gone quietly into the night and simply disappeared. Let's face it this is not the most up-front and honest of administrations. But what is even more worrying is the idea of musicians, artists and performers simply passing up coming to the US entirely. What if we've become just too much of a hassle? What if facing a populace of angry, shouting, red-faced, gun-toting, wall-building nuts just isn't worth it? So then what? What happens when our cool openness for whatever is around the musical corner is gone?
Don't get me wrong I still think there's a place for the sweet little square dance or the shit-kicking hoedown, but I don't think we can live on it alone. I don't think I'd want to.
Author:
TJ Nelson
TJ Nelson is a regular CD reviewer and editor at World Music Central. She is also a fiction writer. Check out her latest book, Chasing Athena's Shadow.
Set in Pineboro, North Carolina, Chasing Athena's Shadow follows the adventures of Grace, an adult literacy teacher, as she seeks to solve a long forgotten family mystery. Her charmingly dysfunctional family is of little help in her quest. Along with her best friends, an attractive Mexican teacher and an amiable gay chef, Grace must find the one fading memory that holds the key to why Grace's great-grandmother, Athena, shot her husband on the courthouse steps in 1931.
Traversing the line between the Old South and New South, Grace will have to dig into the past to uncover Athena's true crime.