It's not likely I'll ever get a handle on just how many great African musicians are out there, despite over three decades of loving and collecting music from the continent that's arguably the root of all things musical. Recent arrivals at my doorstep have numerically favored new (to me) artists over those I've long loved listening to. No problem- the more African music I get wind of, the happier I am. And I don't anticipate the well running dry.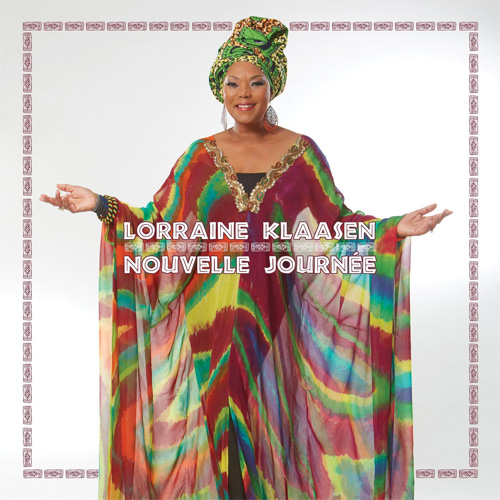 South African born and presently based in Montreal, Lorraine Klaasen offers up a rousing helping of Township-influenced music on Nouvelle Journee (Justin Time Records, 2016). The production is modern but the feel is traditional, complete with rich call-and-response vocals, lots of rim accents on the drums, guitars that ring out strong and a clear jazz influence on some tracks. That last is not surprising, given that Lorraine's mother Thandie was a renowned jazz singer.
The younger Klaasen sings in multiple languages and a corresponding number of moods ranging from pensive and personal ("Polokwane") to renewed vigor (the title track) to cautionary ("Where to Now"). Electric and acoustic musical backing frames Klaasen's classy vocals to perfection, helping to make this a new day you'll be glad you woke up to.
Montreal also appears to have been the main recording site for Melokaane (Pump Up The World, 2015) by Senegalese singer/composer/percussionist Elage Diouf, who laid further tracks for his second album in Toronto, Paris and Dakar. Diouf's brand of Afropop is similar to that of Youssou N'Dour, though his vocals are more mellow than muezzin. I'd peg him as a kind of African Peter Gabriel even if he didn't cover Gabriel's "Secret World" (in Wolof) on this disc, given his skill with musical hooks that are both melodic and melancholic.
Touches of reggae, Latin and more recognizably Senegalese styles (such as m'balax) figure into his arrangements, which are brought to life by a tasteful blend of real instruments and programming. Anthem-like tributes to Nelson Mandela, Patrice Lubumba and Thomas Sankara stand out most on first listening, but the balance of ambient and organic sounds that support Diouf's sagely vocals make the whole thing a treat.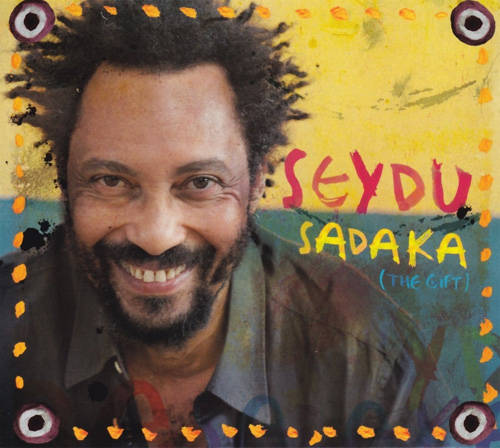 The mischievous grin that Sierra Leone's Seydu sports on the cover his CD Sadaka (Fol Musica, 2016) might make you think he's up to no good. But really he's looking to both preserve and expand upon the palm wine style of music for which his native land has long been noted. The disc's title translates as "The Gift," and it's one given with laid-back charm and grace.
Seydu has the voice of a musical storyteller and his songs speak of essential things like lending a helping hand, appreciating beauty, remembering your roots and preserving tradition. Percolating, slightly insistent beats propel the tracks, with an overlay of acoustic and electric sounds sweetening vocals that don't try to raise the roof and don't need to. This music permeates slowly but completely, and guest turns by Lokua Kanza and Mariem Hassan add to its unfaltering beauty.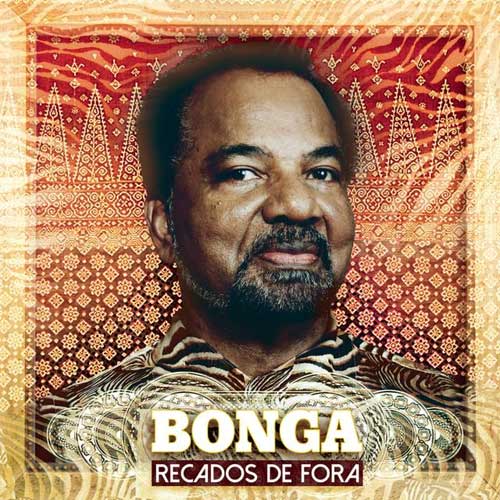 A new release by Jose Adelino Barcelo de Carvalho, better known as Bonga, the king of Afro-Portuguese music, is always a reason to rejoice. The impact of his landmark Angola 72 album during Angola's struggle for independence from Portugal cannot be overstated. Although these days he's making music with less of a freedom fighter aesthetic, his grandly grainy voice is still one of the most distinctive on the planet.
Recados De Fora (Lusafrica, 2016) is something of a look back, with Bonga covering influential songs by B. Leza ("Odji Maguado") and Alfredo Ricardo do Nascimento ("Sodade, Meu Bem, Sodade") as well as paying lyrical tribute to the African and Portuguese dualities that shaped his musical outlook.
The upbeat tracks are laced with acoustic guitar, bass, piano, accordion and chattering percussion (even some fairly uncharacteristic horns here and there) while the slower, sparser ones are no less classic in their showcasing of Bonga as a balladeer influenced equally by Angolan pride and those vestiges of colonialism that were worth keeping. It's all Bonga at his finest, which is to say you won't want to be without it.
headline photo: Seydu
Author:
Tom Orr
Tom Orr is a California-based writer whose talent and mental stability are of an equally questionable nature. His hobbies include ignoring trends, striking dramatic poses in front of his ever-tolerant wife and watching helplessly as his kids surpass him in all desirable traits.