I've long contended that Latin music (something of a loaded term) was the first world music (ditto) to catch on in a big way. Even if many a mainstream fan's interest began and ended with Latin big bands, Desi Arnaz, "Tequila," Santana or the Buena Vista Social Club, there's no denying Latin music's permeation into our collective listening consciousness. Me, I love both the purist and fusionist sides of the story. The Buena Vista Social Club was, after all, originally intended to be a collaboration between Cuban and West African musicians. It didn't work out that way, but the path had already been cleared by that point and many have since trod it.
Thankfully, one recently planned Cuban/non-Cuban musical project that did come to fruition has a very fine CD as the result. Havana Night Sessions at Abdala Studios (Universal Music Romania, 2016) by a collective called The Gypsy Cuban Project sounds very much like what you'd expect from a band with that name: a passionate, freewheeling, seamless melding of Roma and Cuban music.
Romanian musician, activist and parliamentarian Damian Draghici brought 15 players and singers from Europe to Cuba. What they found there was a shared desire to record songs that bridged the two cultures and musicians with the chops to make it happen. The arrangements on the disc reflect the more Cuban angle, but Gypsy elements emerge in the atypical, serpentine way that distinctly Romany-toned strings, brass and accordion tartly take the lead during many of the breaks and solo passages as well as the subtle (but no less heartfelt) shifts in mood when the vocals trade off from one side to the other.
Bolero meets sevdah on the slower tunes and both are stronger for it, while the dance floor tracks are a transatlantic party of the first order. There's not one bum tune in the bunch, but I particularly like the way the voice of Omara Portuondo is shadowed by what sounds like a pan flute on "Serenata En Batanga" and the slow-burn version of "Chan Chan" that wraps things up.
I was hoping my copy of the CD would be loaded with credits and liner notes. Because it was an advance version, however, no such info was to be found therein. Oh, the tribulations of a music journalist. So when you have the good sense to buy this crackling good disc, you'll likely get more of the story in addition to the marvelous music.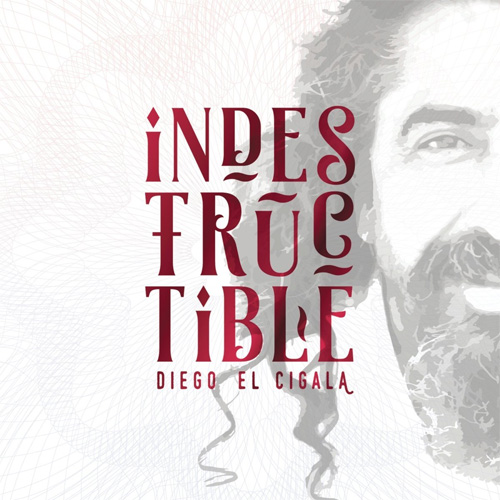 Madrid-born contemporary flamenco singer Diego El Cigala goes for more of an in-house approach, combining the emotive reach of his grandly grainy vocals with golden era salsa on Indestructible (Sony Music Latin, 2016). Cigala has stepped out of his flamenco roots to cross paths with Cuban and Argentinian music in the past, so he knows how to adapt his vocal nuances.
His focus on this disc is the classic salsa sound brought to the world by the Fania label in the '70s, and the fact that Cigala recorded it with salsa master musicians in the U.S., Puerto Rico, Colombia and Spain attests to just how worldly the reach of salsa was and is. The title track is the classic composed by conguero Ray Barretto and burns with all the trademarks of the genre: blazing horns, swirling piano, supernaturally tight percussion, snug bass and a lungful of vocal power. Cigala hits the heights on that one and every other, most of which are chestnuts from Fania that incorporate the salsa subtleties of the places they were recorded.
The smatter of originals like the Bebo Valdés tribute "Fiesta Para Bebo" are no less mighty. And when things slow down a little, as on "Conversación en Tiempo de Bolero," Cigala wields his voice like the well-honed instrument it is, matching the interplay of Gonzalo Rubalcaba's piano and a very sharp rhythm section. Rubalcaba is also present on the concluding Beny Moré composition "Como Fue," a vocal and piano duet that rounds out one grand and glorious album. Salsa fans; don't miss this one.
Headline photo: Diego El Cigala
Author:
Tom Orr
Tom Orr is a California-based writer whose talent and mental stability are of an equally questionable nature. His hobbies include ignoring trends, striking dramatic poses in front of his ever-tolerant wife and watching helplessly as his kids surpass him in all desirable traits.