Award-winning musician and composer Karsh Kale performed in India recently for the launch of the Art Bangalore Festival. The British-born, New York City-raised producer and multi-instrumentalist of Indian heritage has released a string of albums: Realize, Liberation, Breathing Under Water, Up, and The Matrix (by Tabla Beat Science, co-founded by Bill Laswell).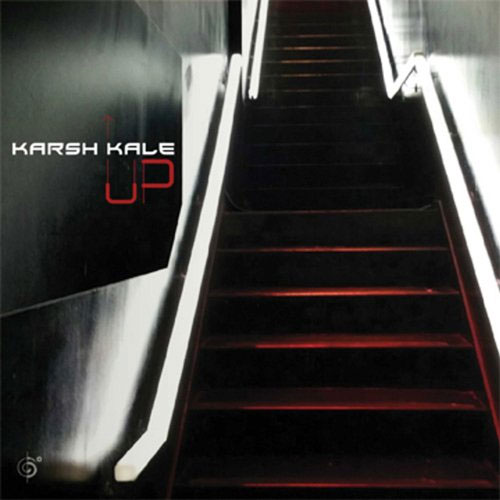 Karsh is one of the pioneers of the 'Asian Underground' genre, mixing Indian classical and folk music along with electronica and ambient music. He has conducted masterclasses on his musical journey, and cites groups ranging from Shakti to Led Zeppelin as musical influences. He has collaborated with Anoushka Shankar, Zakir Hussain, Sting, Norah Jones, Warren Mendonsa (nephew of Bollywood composer Loy Mendonsa), and a range of other artists.
Karsh sees India as ripe for experimentation with a range of sounds and a globally-exposed youth.  His set in Bangalore was a heady mix of tablas, vocals, Carnatic flute, percussion and electric guitar. Karsh joins us in this interview, conducted just before his set, on his musical style, journey and message.
Q: It has been 15 years since your first album 'Realise' was released. Where do you see yourself headed in your artistic journey?
I have expanded my scope into films – music scores and script-writing. I continue to try out new technologies in the area of music and performance – such as virtual reality (VR)!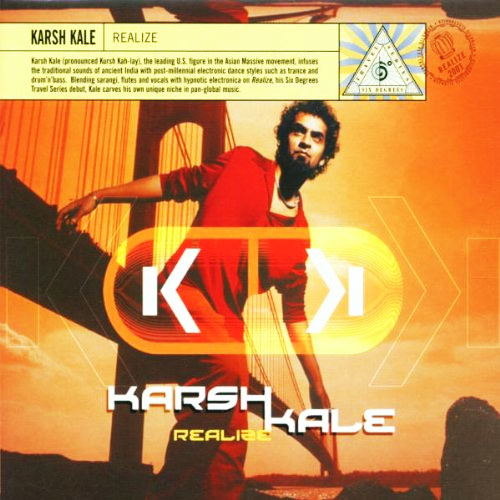 Q: How do you manage to do 'fusion without confusion' – blending so many styles and genres and yet coming across so coherent and creative!
It is important to have a palette of different experiences, but not just dabble in a range of styles. I have studied these different forms very hard, and that makes the flow and fusion easier.
I have communicated and connected with people from different walks of life, and that makes it easier to collaborate and fuse. My music comes across as natural and not 'conceptual.' For example, when I am blending thumri with electronica, the song is happening and playing in my head.
Q: How do you see the role of technology tools in changing music?
I use a range of tools, but at the same time I also spend time away from the computer, playing with acoustic guitars for example.
Tools are great, but one must go beyond the software palette as well! I have also played with others on acoustic instruments such as the kora.
Q: What are some of your next albums and collaborations?
I am working on an album with Amaan and Ayaan Ali Khan, sons of sarod maestro Ustad Amjad Ali Khan and stars in their own right.
Q: What are some of your favorite festivals to play at?
I have played in a range of festivals around the world, such as Glastonbury and NH7 – but Burning Man really stands out!
I have played there three times. The audience, energy, format – everything is amazing, the effect it has on you as soon as you get there is incredible. The entire system is different – you barter things, you share. It feels like another planet!
Q: Some of your more unusual collaborations have been with Chinese musician Sa Dingding. Tell us what that was like!
Yes, that was very different. I got a call once from Universal China to collaborate with her, and next thing I knew I was in Beijing, sitting next to her at a piano! We didn't speak each other's languages, but the music emerged as we played.
I did some research on Chinese classical music and pop, and the album featured elements of Indian classical music, Chinese pop, electronica and other contemporary sound. The sound engineer did help with some translation as well.
Q: What can we look forward to at your performance and lineup tonight?
I will play a mix of old and new material. There will be great visual displays and effects too. I don't have a fixed band but a collective with shifting and evolving lineups, like a revolving door. For example, during my performance in Toronto last week, I played with half my New York band and half my India band.
Q: What is your message to the audience?
I want the audience to create their own message, by the way my music unleashes their imagination. From Mexico to Poland, I want my audiences to connect to my music from their own contexts.
I see myself a world citizen, and want to make the world a smaller and hopefully better place.
Additional Photos of Karsh Kale and his band at the Art Bangalore Festival 2016: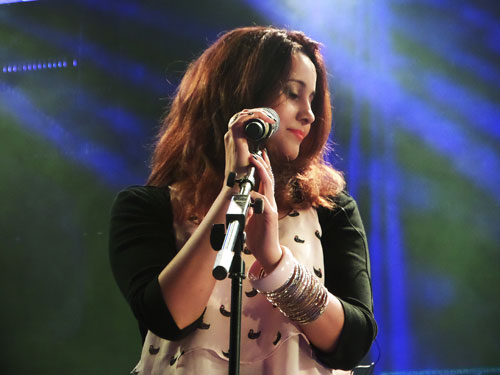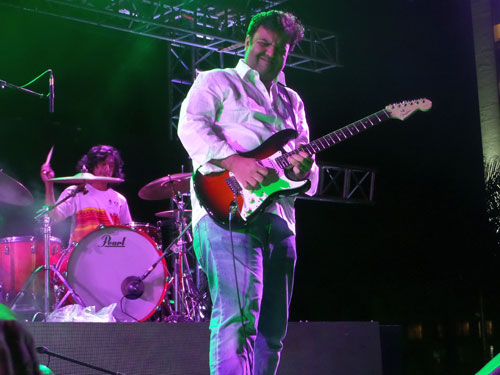 Author:
Madanmohan Rao
Madanmohan Rao is an author and media consultant from Bangalore, and global correspondent for world music and jazz for World Music Central and Jazzuality. He has written over 15 books on media, management and culture, and is research director for YourStory Media. Madan was formerly World Music Editor at Rave magazine and RJ at WorldSpace, and can be followed on Twitter at @MadanRao.