Despite the persisting perception that Haiti is a place most readily associated with brutal dictatorships, impoverished masses and natural disasters, it is more so a land of great music. African and Creole roots have combined with varying levels of outside influence, evolving technology and a growing diaspora, resulting in a music scene that includes such globally renowned artists as Tabou Combo, Boukman Eksperyans, RAM and Emeline Michel.
The underlying African-birthed grooves of Haitian music give it a rhythmic flexibility that's rife for fusion or simply being left to move you on its own indomitably spirited terms.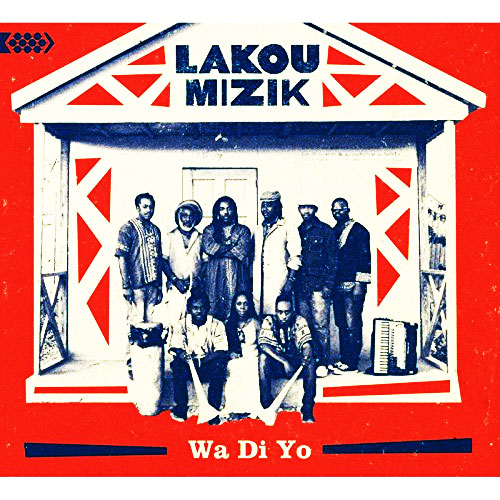 A multigenerational band calling itself Lakou Mizik takes a largely traditional approach on Wa Di Yo (Cumbancha, 2016). But despite being heavy on voudou drums, rara horns and melodies steered in no small measure by the Francophone sway of an accordion, the group also makes a few concessions to modern times in the form of electrified guitar and bass and even an occasional hip hop cadence in the vocals. Make no mistake, though. This crew, which formed in the aftermath of the 2010 earthquake, is mostly about passing along the music of the older generations to the younger ones.
Some tracks are traditional songs but as many are originals, and the fact that both are equally strong in terms of waist-winding infectiousness, joyously evocative singing and rhythmic forward motion is a testament to the mettle of those who created the music and the culture that created them. Highly recommended.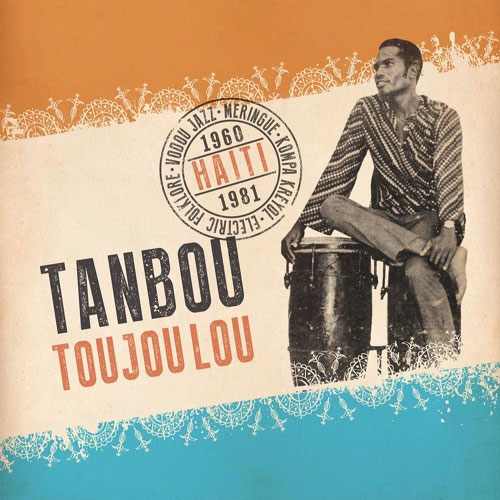 A title like Tanbou Toujou Lou: Meringue, Kompa Kreyol, Vodou Jazz & Electric Folklore From Haiti 1960-1981 (Ostinato Records, 2016) may be wordy, though it's barely sufficient in summarizing the variety of richly superb music the compilation of that name includes. Through the course of 19 tracks from a shade over two decades, you'll want to dance yourself into ecstasy as your ears absorb the ingenious ways in which the rhythmic and vocal cadences of Haiti blended with Afro-Cuban, Colombian, pan-Caribbean, mainland African, soul, jazz, psychedelic and big band influences, resulting in irresistible music that such terms as "melting pot" and "golden age" don't describe the half of.
From the rumba-like percolating of Les Gypsies de Petionville to the Latin stew of Super Jazz de Jeunes and stirring majesty of Orchestre de la Radio National D'Haiti, the 75 minutes of music on this disc (which was the result of considerable scouring about in both Haiti and New York City by compiler Vik Sohonie) resounds with must-have essentialness from beginning to end. Simply amazing. (www.ostinatorecords.com)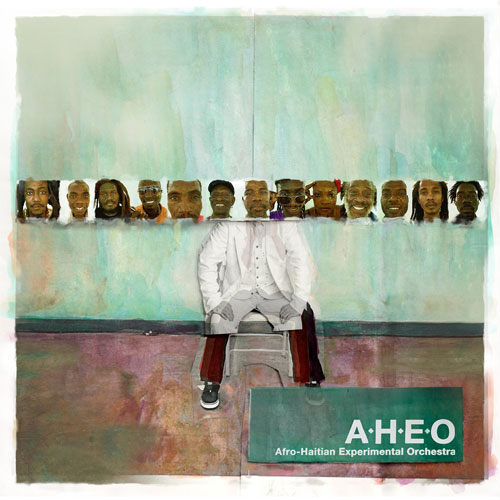 The self-titled CD by Afro-Haitian Experimental Orchestra (Glitter Beat, 2016) benefits from the presence of Afrobeat drummer extraordinaire Tony Allen on the kit and a host of noted Haitian percussionists and singers recruited by vocalist and ethnology standard-bearer Erol Josue. They're joined by Mark Mulholland (guitar), Jean-Philippe Dary (bass) and Olaf Hund (keyboards, electronics) on a set of crazy-cool jams culled from rehearsal sessions that were done in preparation for a live festival performance in Haiti a few years back. The raw tracks were given cohesive mixes, and the results hit the mark.
Allen's chugging, serpentine drums blend seamlessly with multiple hand percussion layers above call-and-response vocals sung and chanted as bending, twisting waves of contemporary sound take everything on a wildly controlled ride. Haiti's African roots are brought into the present and thrust headlong into the future, and though some moments are spliced a little too cacophonously, the album is an invigorating listen with a lot of inspiration behind it. Let's hope the participants can get together again sometime.
Headline photo: Lakou Mizik
Author:
Tom Orr
Tom Orr is a California-based writer whose talent and mental stability are of an equally questionable nature. His hobbies include ignoring trends, striking dramatic poses in front of his ever-tolerant wife and watching helplessly as his kids surpass him in all desirable traits.