Dark forces are gathering or rather green forces are gathering. People with gallons of green dye are waiting for that moment when they will turn any available body of water green in celebration of St. Patrick's Day from Indianapolis's downtown canal to the Chicago River to the White House's south lawn fountain to Tampa's Hillsborough River to Savannah's city fountains.
Whether you've got Irish heritage in the blood or are just out on the prowl for parades and parties, the St. Patrick's Day tradition has taken off in a huge way with parades that will be snaking their ways through the streets of cities far and wide from Dublin to New York City, from Boston to Buenos Aires, from Chicago to Montserrat, from Munich to Tokyo.
While there's little resemblance to its origins of a religious, non-alcoholic (as bars in Ireland were closed until a change in the law in 1961) public holiday in honor of the 5th century patron saint of Ireland, there can be no doubt that everyone's welcome to be Irish for a day.
Caving to the marketing extravaganza, one can now don green colored wigs, glittery shamrock tattoos, a flashing green cowboy hat or sequined fedora, green party beads and even party Luck of the Irish nail decals in order to celebrate St. Patrick's Day. There's also a St. Patrick's Day dog bandana and St. Patrick's Day beard ornaments or beardaments as advertised on Amazon.
You can festoon party spaces with shamrock light sets, shamrock garlands, Irish inspired tablecloths and deck it all out with a set of lucky shamrock disposable dinnerware that includes cups and napkins, all of it under the proud waving St. Patrick's Day House Flag with a green clover design. I have a harder time with the St. Patrick's Day popcorn tin, the Little Debbie St. Patrick's Day cakes, the Philadelphia Candies milk chocolate covered Oreos, the packages of milk chocolate dipped Rice Crispy Treats and the Lucky Shamrock St. Patrick's Pasta, but I guess pasta lovers shouldn't be left out of the celebration of Irish heritage.
Of course you can't have a raucous parade or a green beer orgy without a little Celtic music, the real gem of the holiday. I suppose in some circles their might be a readings of James Joyce or John McGahern, but I think you'll need to stock up on the whiskey. If you're sticking with music for your St. Patrick's Day celebration we have some lovely picks this year.
Vocalist, flutist and whistle player Nuala Kennedy's Behave the Bravest on the Under the Arch Records label is a charmer with dulcet vocals, flute, guitar, accordion, double bass and fiddle. Tracks like "Lovely Armoy," "His Bonnet So Blue," "Mo Bhuachaill Dubh Dhonn/Young Tom Ennis" and "Urchnoc Chein Mhic Cainte" will keep the mood easy and mellow.
Bright and crisp, All These Years by Solas on the THL Records label is a treat filled with banjo, mandolin, fiddle, accordion, bodhran and catchy percussion. Goodies include "Roarie Bummlers," the sleekly smooth "Standing on the Shore," "Lucy Locket's/The Quiet Pint/The Sleepy Sailors," the folksy "Wandering Aengus" and "Unnamed Shetland Reel/Da New Rigged Ship." There's also "Little Bird of Heaven," "As I Went Out Walking" and "Sixteen Come Next Sunday." Actually, there's not a bad track so you might just go all out and buy the recording as a whole instead of by track.
If you're looking for some Celtic with a decidedly sophisticated flair, Jamie Smith's Mabon's The Space Between is just up your alley. This sleekly silky sounding recording had got the goods with tracks like "The Space Between," "Frank's Reels," "Returning From Where I've Never Been," "The Accordionist's Despair" and the rich and rocking "Drum 'N' Breizh." This recording is packed tight with truly kick ass accordion, fiddle, guitar, bouzouki and mandolin work and well worth a listen.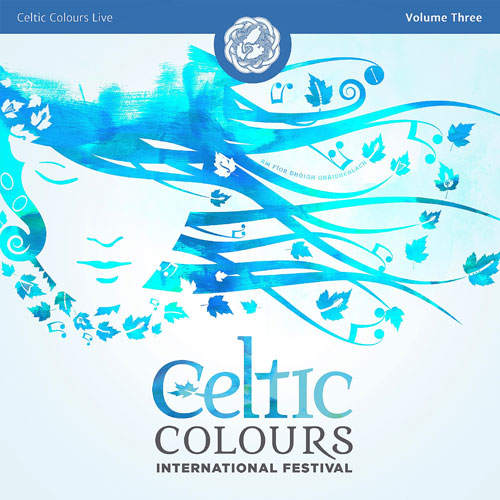 The Celtic Colours International Festival has put out its Celtic Colours Live Volume Three. Delightful and it supports the good and righteous cause of Cape Breton's Celtic Colours International Festival. This recording covers the festival's 19th year's live performance in fine form with offerings from The String Sisters' "Liam Childs/Balkin' Balkan/E-B-E Reel," The East Pointers' "Meals by Maurice: Uncle Dimitri / Mj's Favourite / Meals by Maurice," "Dusky Meadow Set: Dusky Meadow/Sandy MacIntyre's Trip to Boston/Beaton's Delight" by Kenneth MacKenzie with Mac Morin and Patrick Gillis, The Barra MacNeils' version of "The Underachiever" and "Cape Breton Set: Michael Anthony MacLean's Birthday / Kilrack's Strathspey / The Mortgage Burn / Mutt's Favourite Reel / The Rubbermaid Collection / The Burtons of Glen Nevis / The Yetts of Muckart" by Liz Doherty, Lucy MacNeil with Lisa MacArthur and Shemas MacNeil. This is a fine collection and an excellent mix of the live Celtic music tradition.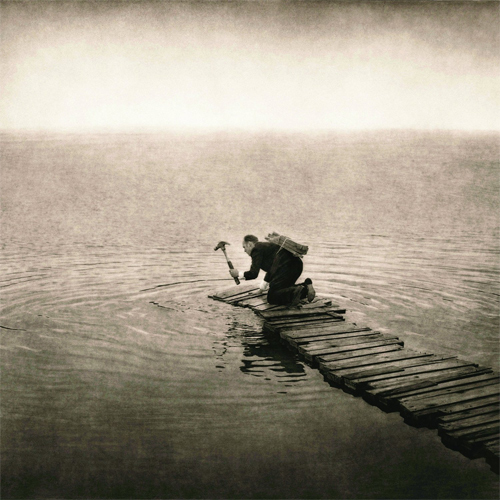 One can hardly go wrong with violinist and fiddler Martin Hayes, pianist Thomas Bartlett, vocalist Iarla O Lionaird, guitarist Dennis Cahill and hardanger fiddler Caoimhin O Raghallaigh or better known as the group The Gloaming. Their 2014 release of The Gloaming, out on the Brassland label, is finely drawn, arresting and distinctive. While not the party mix variety of Celtic music, the music of The Gloaming is breathtaking in its musical twists and turns, drawing deeply on the Celtic soul. Masterful lovelies include "Song 44," "Allistrum's March," "The Girl Who Broke My Heart," "The Sailor's Bonnet" and "The Old Bush."
Called the "Jimi Hendrix of the violin" by the New York Times, Eileen Ivers has Beyond the Bog Road on tap this year. Out on the Entertainment One Music/ENT. ONE MUSIC label, Beyond the Bog Road is a celebration of the Irish immigrant and the journey to America. This lively charmer boasts tracks like "Walk On," "Farewell My Love And Remember Me," "Crossroads," "Linin' Track" and the fabulous "Irish Black Bottom." Incorporating bluegrass, roots and Americana threads, Beyond the Bog Road certainly gets the party started.
Looking for a big, bold and a cinematic feel, you might want to check out the 2014 Green Hill Productions' release of Celtic Garden by David Arkenstone. Celtic Garden offers up "Celtic Garden" and "Nocturne" both featuring David Davison, as well as "All Souls Night," "Deliver Me" and "Into the West" from the movie The Lord of the Rings all featuring Charlee Brooks.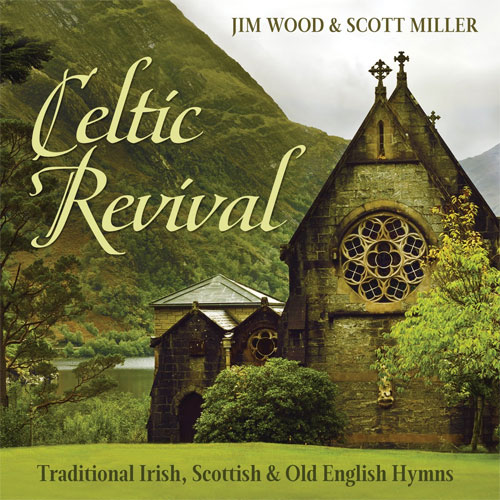 Green Hill Productions is also behind the 2014 release of Celtic Revival: Traditional Irish, Scottish & Old English Hymns by Jim Wood and Scott Miller for those looking for a sweet, old home feel. Mr. Wood and Mr. Scott offer their carefully crafted takes on "All Hail The Power Of Jesus' Name," "The Shepherd's Dance," "For The Beauty Of The Earth" and "Amazing Grace."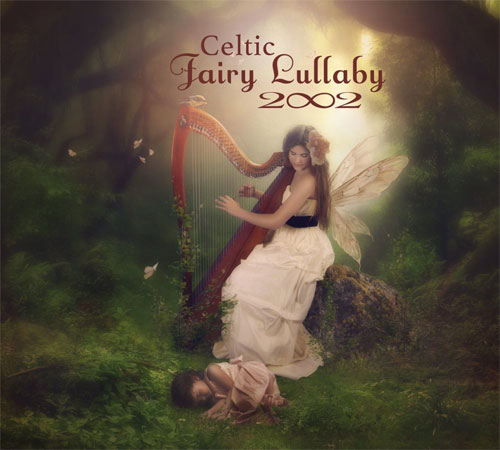 Dreamy and plush Celtic Fairy Lullaby by the group 2002, out on the Galactic Playground Music label, is one of those Celtic/New Age combos that is filled with harp, flute, piano and soaring vocals. Charming and enchanting, this is indeed music to dream up fairies with tracks like "Seoithín Seo Hó / Gartan Mother's Lullaby," "Cariad," "Éamonn an Chnoic," and "Thugamar Féin an Samhradh Linn."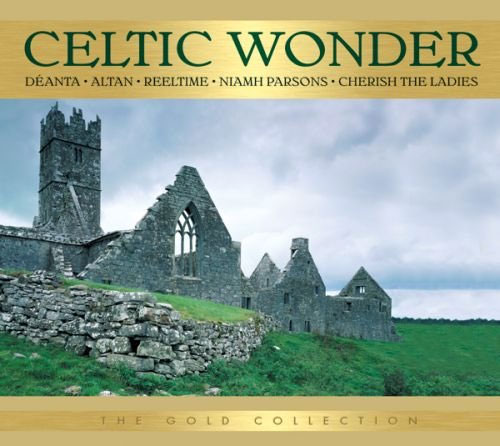 Allegro label's 2015 release of Celtic Wonder with Deanta, Altan, Reeltime, Cherish the Ladies and Niamh Parsons has got the goods with offerings as "An Paistin Fionn," "Green Grow the Rushes Oh," "The Bantry Girl's Lament" and "The Jug of Punch" and "Dulaman" by Altan.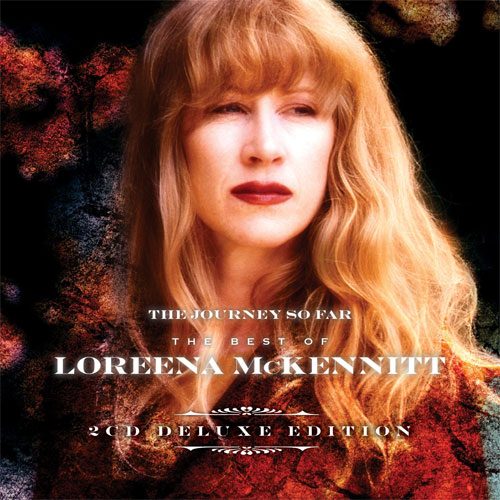 Loreena McKennitt's 2014 double CD set of The Journey So Far The Best of Loreena McKennit on the UMe label is another lush production. With favorites like "The Mystic's Dream," "The Bonny Swans," "The Mummers' Dance" and "The Lady Of Shalott," fans get the full force that is Ms. McKennit. Other goodies on this double set include "The Old Ways," "Beneath A Phrygian Sky" and "All Souls Night." Fans get a nice mix of album and live versions on this recording.
Other goodies fans might want to check out are Putumayo's 2015 Celtic Café with artists like Michael McGoldrick, Dougie MacLean, Calum Stewart and Cara Dillon; Natalie MacMaster and Donnell Leahy on the 2015 Linus Entertainment release called One; Altan's 2015 release of Widening Gyre with guest artists like Mary Chapin Carpenter, Eddi Reader, Mairead, Jerry Douglas and Tim O'Brien; Whiskey in the Jar: 30 Irish Drinking Songs by various artists and Dolphin & Dara Records label import offerings Essential Irish Music Collection and Na Fianna's Unearthed.
I'll end this with a quote from Irish piper Brian Finnegan, "There's no other profession in the world where you can get to meet such amazing characters – the real people of the country that you go to. Music kind of invites you to walk into these lives. They're not great academics, or geniuses – they're just ordinary people, like you and me. That's the lovely thing about music, and it's the same with art and the same with poetry."
Author:
TJ Nelson
TJ Nelson is a regular CD reviewer and editor at World Music Central. She is also a fiction writer. Check out her latest book, Chasing Athena's Shadow.
Set in Pineboro, North Carolina, Chasing Athena's Shadow follows the adventures of Grace, an adult literacy teacher, as she seeks to solve a long forgotten family mystery. Her charmingly dysfunctional family is of little help in her quest. Along with her best friends, an attractive Mexican teacher and an amiable gay chef, Grace must find the one fading memory that holds the key to why Grace's great-grandmother, Athena, shot her husband on the courthouse steps in 1931.
Traversing the line between the Old South and New South, Grace will have to dig into the past to uncover Athena's true crime.