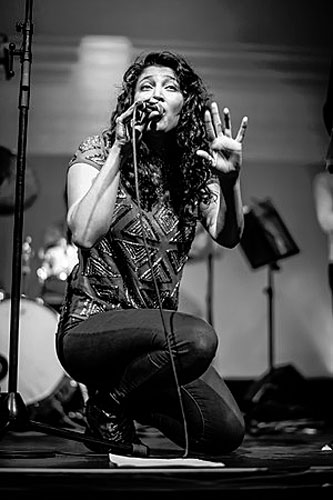 Sohini Alam is a British Bangladeshi vocalist in the bands Khiyo and Lokkhi Terra. The group Khiyo's debut album, described as 'Bengali music with a London sound,' includes Oliver Weeks on guitar and piano, and Ben Hillard on bass. The group performs modern interpretations of Bengali heritage music, with a blend of folk, Indian classical, rock and jazz. It evokes the culture of both sides of the India-Bangladesh border, along with a Western infusion. Khiyo is named after a letter of the Bengali alphabet.
Sohini Alam and her band join us in this exclusive interview on their musical journey spanning Asia and Europe, and the vision and scope of their work.
Madanmohan Rao – How did you get started on your journey blending East and West?
'Blending East and West' was not a conscious decision – it just comes naturally to the band's core creative partnership (Sohini Alam and Oliver Weeks / Olly). Existing in several musical worlds simultaneously is a natural outgrowth of our musical backgrounds.
Who would you say are the leading influences in your musical career?
For Sohini, her mother Hiron Alam and her aunts Jannat Ara and Ferdous Ara are her foremost influences given that they were her music teachers and professional musicians themselves. She also grew up listening to a lot of Nusrat Fateh Ali Khan, Abida Parveen, Led Zeppelin, and Bob Marley.
Olly comes from a musical background too – his father is a keen amateur musician who started off playing folk music in pubs in St. Albans in the 60s – and essentially grew up listening to a schizophrenic diet of 60s rock 'n' roll and soul and heavy German classical music (Wagner, Berg, Brahms and the boys). This laid the foundations for an extremely eclectic musical career. His interest in Bengali music stems from going to India as a teenager and a chance meeting with a baul musician somewhere near Shantiniketan in the late 90s.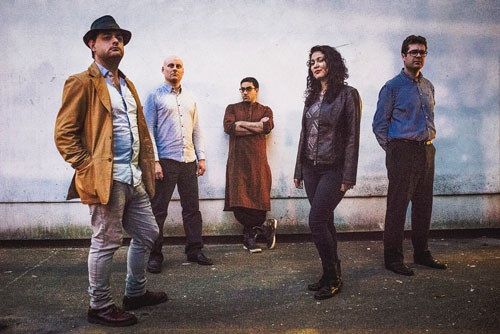 How has your musical journey evolved over the years, in terms of styles, collaborations, themes?
The first song we jammed was Nishi Raat. That song fell together quite naturally, so we were encouraged to keep going. The breakthrough with some of the other songs took a lot longer, but by then, we knew we had something good on our hands that hadn't been done before. While we started out doing Bengali heritage music, we have since been working on original Bengali material too.
How did the musicians get to know each other on your debut album?
Sohini met Olly and Ben Heartland through Bengali singer-songwriter Moushumi Bhowmik. Olly and Ben knew each other from Cambridge University, and they were playing in Moushumi's band. Hassan Mohyeddin and Danyal Dhondy came to the band through Sohini's work with the pioneering London Asian theatre Tara Arts. The other musicians on the album are mostly contacts of Olly's from university and music college.
How long did the album take to produce?
The album took us seven years to make. That includes the time we took actually picking songs to work on during initial jam sessions, the aborted first set of recordings, and the final recordings with mixing, mastering, and CD artwork.
Tell us about the arrangements with the wide range of instruments – how did that come about?
The way each band member responds to each song is different, so it was clear from an early stage that we needed to work with a range of musical styles. The core instruments of the band reflect this varied approach: Indian classical and folk (tabla), rock and jazz (drums, upright bass, electric guitars), Western classical (strings, piano), Western folk (acoustic guitar), and so on.
The album's handful of semi-orchestral arrangements were a logical extension of the sound world we were creating around the songs. Olly's classical background means complex scoring for large groups of instruments is second nature to him. Add 22 string parts to a song? Why not?
What are the themes of some of the tracks in the album?
The tracks in the album cover themes that include love, loss, nostalgia, religion, nature, homeland, hope, freedom, migration, sacrifice, struggle, language, identity and so on – some of the many themes associated with the human condition.
How has your music been received in Bangladesh and Bengal?
For the most part, it's been wonderfully positive, but when the video for our version of Amar Shonar Bangla came out, there were a few people who took exception to our "experimentation". We never thought that it would become such a big deal, but as some of the people who took offence happened to be famous Bangladeshi musicians, the media quickly picked up the story, and we became national news very quickly. Luckily for us, the people who liked our music far outnumbered those who didn't, so the coverage of our music was mostly really great.
What are some unusual reactions you have got?
When our single Amar Shonar Bangla came out, some people thought we were trying to be disrespectful with our "experimentation," which was very far from the truth. We picked songs that we genuinely liked. We also got called "fundamentalists" for some reason, which we found quite funny.
How do you blend different musical influences and genres, and create 'fusion without confusion'?
We tend to find commonalities within different kinds of music. We don't necessarily look for the commonalities; they almost jump out at us. We can hear them in our heads. Maybe that comes from having band members of dual heritage or others who have studied and played music from different parts of the world for a long time. Sometimes, there is still some confusion when we start with a piece. We try to see if we can make musical sense of our ideas.
While we don't have any duets planned at the moment, we're open to collaborations.
How do you manage the balance between preserving traditional music and blending contemporary sounds?
We use our instincts. There is no magic formula. We have to work out what is true to our musical experiences, what is honest, and go from there.
What are the challenges you face as a musician and composer?
This answer alone could take pages, so we'll keep it brief-ish! The music industry has changed, so it's harder than ever to make a living of being a full time musician or composer. The lack of funds trickles down into struggling to get as much done in as short a time possible at recording studios, having to do our own PR, social media, taxes, and the like, which then results in struggling to fit practice and rehearsals in between all that and other paid work.
The hours, days, months, and years that go into rehearsing and arranging an album aren't paid, so the total cost of the album doesn't even include that. It's difficult enough for a band to recoup album recording, mixing, and mastering costs let alone marketing.
Do you also teach or conduct music workshops?
While the individual band members have done so already, as Khiyo, we are in talks to do so soon.
What new album or video are you working on now?
We are currently working on a video based on some art by Alban Low that is being developed to go with our music. He will be painting live during our upcoming shows commissioned by Circulate.
What kinds of social and political messages have been conveyed in your recent album?
The album covers Bengali heritage music. The history of Bengal is filled with struggle – the language movement, searching for a higher power, religious vs. cultural identity, nature, loss, love – all of these social and political struggles are touched upon in the various songs on the album. For Bengalis, the concept of homeland beyond political boundaries is especially relevant because Bengal is now split between Bangladesh and India, so three of the fourteen songs on the album are about the physical beauty and nostalgia of homeland.
There are also a couple of songs about sacrifice and hope that were written in the context of the Bangladesh War of Independence. That said, the messages in these songs are universal, which is why we found them so appealing.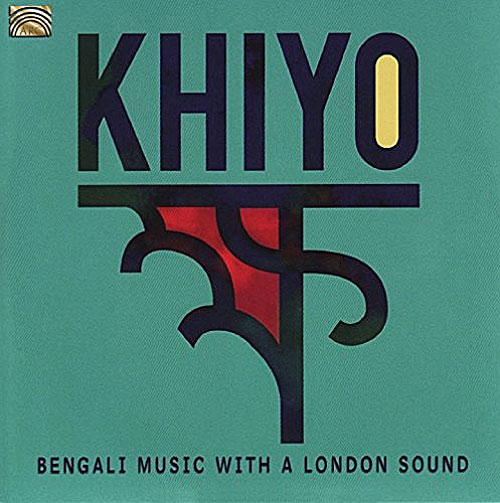 What is your vision of what music can do in this age of political and economical turmoil, especially in South Asia and the Middle East?
In any age, the feelings that art, music, dance, and sport can elicit in people transcend the boundaries that people put up between one another. In this age, music can help people to see that the boundaries don't matter nearly as much as the human experience.
In the first song on our album (Akashta Kanpchhilo Kyan?), the writer/composer Shorkar Shah Alom points out that religion (in this case, Islam) and culture are not as far removed from each other as some might have you believe. We hope that our music will speak to a whole new generation of people – either those of dual heritage, or those who know people of dual heritage – and help them see their commonalities rather than their differences.
Author:
Madanmohan Rao
Madanmohan Rao is an author and media consultant from Bangalore, and global correspondent for world music and jazz for World Music Central and Jazzuality. He has written over 15 books on media, management and culture, and is research director for YourStory Media. Madan was formerly World Music Editor at Rave magazine and RJ at WorldSpace, and can be followed on Twitter at @MadanRao.