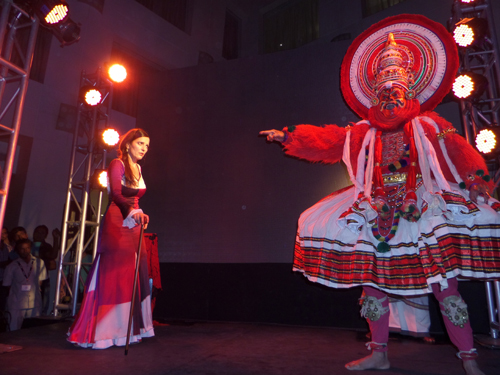 The annual IndiEarth XChange, with three editions under its belt, is a must-attend event in India for industry professionals and fans of world music and indie acts. The three-day event spanning a weekend is held at The Park Hotel in Chennai, and includes a conference, workshops, film screenings and a music showcase.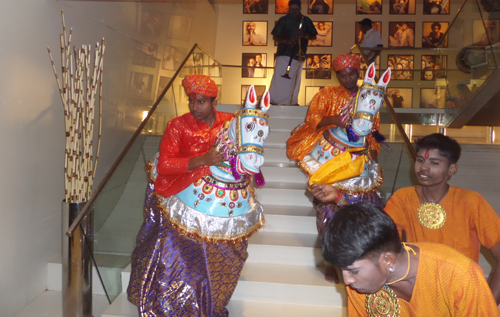 IndiEarth is an initiative which supports India's independent musicians and filmmakers, connects them to counterparts in other countries, and builds skills and foundations via workshops and alliances. It was conceptualized by the founders of EarthSync India, a music label and film production company launched by Sastry Karra, Sonya Mazumdar, Yotam Agam and Kris Karra in 2004.
The conference sessions featured panels on topics such as regional networks for music promotion, social media for musicians, audio technology at festivals, live music in India, cross-cultural promotion and music journalism. A special panel also commemorated the 10-year anniversary of the Asian tsunami, and the award-winning album The Laya Project which featured a musical journey across the six affected countries.
The conference speakers from overseas included Gerald Seligman (former WOMEX director), Min Kim (Asia-Pacific Music Meeting, Korea) and Romuald Requena (Sakifo Festival), along with managers of live music venues in India such as Blue Frog, B-Flat and CounterCulture and music media heads from WhatsTheScene, Soundbox and Piping Hot Views.
Musicians performing at the third edition of the festival came from over 10 countries, including Australia, France, Germany, India, Israel, Kuwait, Mexico, Reunion Island, Spain, and the US. Here are profiles and photos of some of the acts which I caught; my app 'Oktav: Music Quotes and Proverbs' was also released that week (Apple, Android).
A total of 26 performances were held across two stages at The Park Hotel, with some acts also being held in the lobby and stairwell, such as folk artistes performing the horse dance, and a youth percussion ensemble.
Krishna Marathe, a multi-instrumentalist/singer/producer from Mumbai, performed the opening set of Indian-classical electronica on Day One, with live flute and digital effects. She also plays sitar and guitar, and has performed with Bollywood singers as well.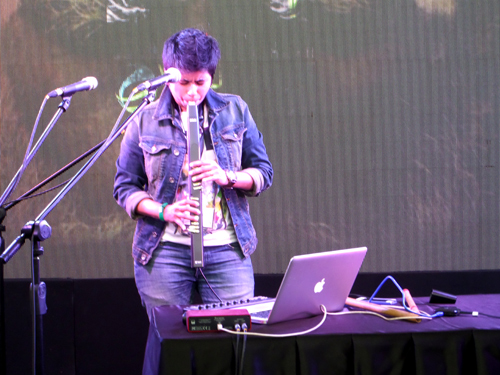 Vivek Rajagopalan blends Indian percussion and electronica, starting off his career with the mridangam. He has also performed in France and at the Thailand International Jazz Festival, and recorded on the album Sifar with Lucky Ali. His other albums include Dancing with Shiva and Moving Images. Vivek has performed with Richard Bona and Bulgarian folk artist Djaima.
Filter Coffee is an Indian ethnotronic project featuring Swarupa Ananth on table, djembe and darbuka and Shriram Sampath on flute and mixer, along with guest artistes on vocals. Swarupa is a disciple of Ustad Allarakha and Ustad Zakir Husain. Shriram is a disciple of Pandit Ronu Majumdar.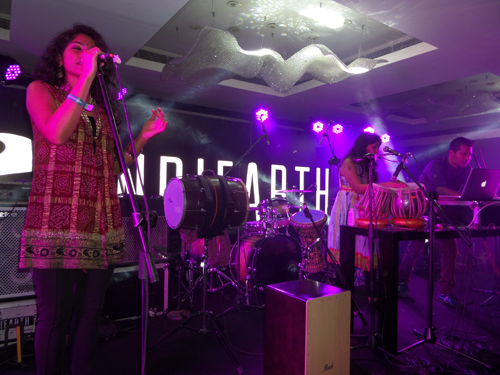 Zahed Sultan is an electronic multimedia artist and music producer from Kuwait. His debut album is Hi Fear, Lo Love. His single 'I Want Her But I Don't Want Her' is featured by Parisian DJ Stephane Pompougnac on the Hotel Costes 15 compilation. Zahed's performances are a musical treat, with special effects seen via 3-D glasses distributed to all attendees!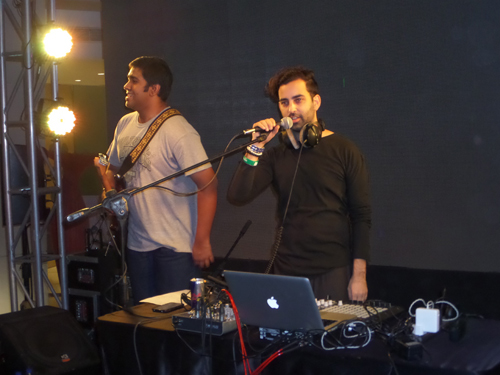 Manjari Chaturvedi is a classical Kathak dancer in the Awadhi style, bridging the gap between tradition and modernity. She was trained by Guru Pandit Arjun Mishra, and has worked at Nrityagaram in association with Guru Protima Bedi and Guru Kumudini Lakhia. She is the creator of Sufi Kathak dance, blending the mystique of Sufism in dance. She has worked with artists from Iran, Turkey and Morocco. Her dance performance at XChange on Day Two was accompanied by an ensemble of Sufi musicians.
Bettina Castaño-Sulzer took the stage next with a spectacular Flamenco-Kathak fusion dance performance. Accompanied by thundering percussion, the performance highlighted issues of violence and revenge from the epics, with a call for reconciliation and peace. Bettina has created more than 15 shows mixing different cultures and performing with artists from Afghanistan, Turkey, Iran, Egypt, India, Latin America, Europe, Morocco.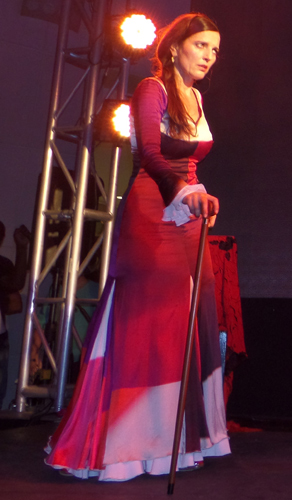 Maya Kamaty is a young artist from Reunion Island who composes and writes folk songs blending traditional Maloya and French music, with Indian and African influences. Her debut album Ensemble features other young musicians from Reunion Island, such as Moana Apo, Stephane Lepinay and Kilik. The talented vocalist performed traditional percussion instruments such as kayamb and rouler as well.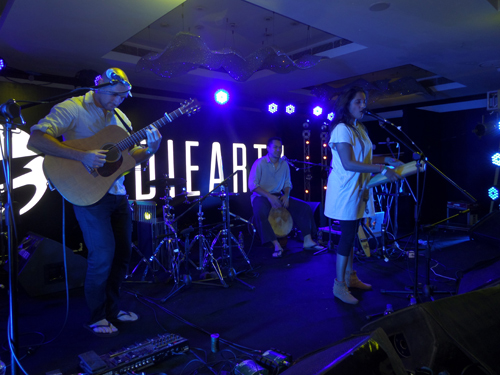 Graciela Maria is a Mexican singer/songwriter, and is active in Mexico's electronic music scene. She was featured on Robot Koch's album Death Star Droid, and is now based in Berlin. Graciela performs extensively in Europe, and played on Day Three of XChange.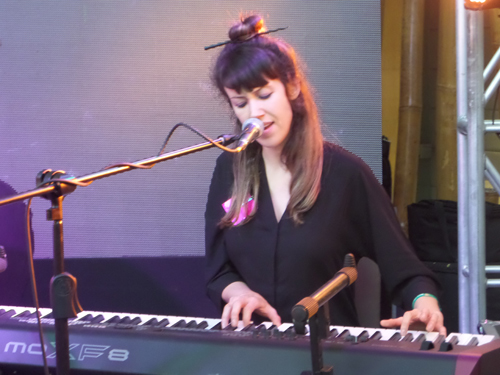 The ZenPad Experience took the stage next, featuring a creative blend of vocalists and instruments (eg. didgeridoo) along with synchronized computers. The performance was curated by Patrick Sebag and Yotam Agam (producers of the album Business Class Refugees) and Yoav Rosenthal from EarthMoments. The hypnotic blend of loops and vocals from the Reunion Islands, India and the US drew loud rounds of applause.
Donn Bhat is an experimental electronica producer and composer, and released his debut album in 2006. At the XChange festival, his trio performed tracks from his latest album Passenger Revelator, and included Suhail Yusuf Khan on sarangi.
Nathalie Natiembé is a powerhouse from Reunion Island, blending jazz, reggae, rock and Maloyan blues. Her debut album Margoz was released in 2001. She performed unusual additions on a megaphone and darbuka, and showcased a trio lineup at XChange.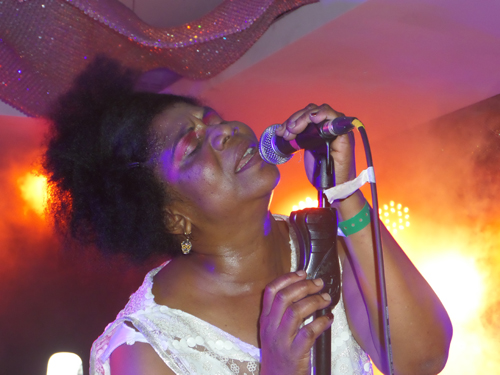 The late night performances and DJ sets included Blak Wax, Arash Khalatbari and CEE. We look forward to the next edition of XChange already!

Links:
www.xchange14.indiearth.com
www.indiearth.com
www.earthsync.com
Author:
Madanmohan Rao
Madanmohan Rao is an author and media consultant from Bangalore, and global correspondent for world music and jazz for World Music Central and Jazzuality. He has written over 15 books on media, management and culture, and is research director for YourStory Media. Madan was formerly World Music Editor at Rave magazine and RJ at WorldSpace, and can be followed on Twitter at @MadanRao.