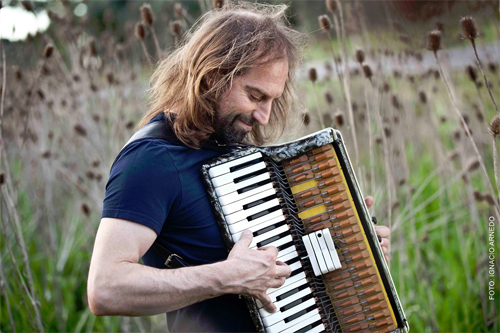 Chango Spasiuk, the master of chamamé, will play two concerts in Spain in March 2015. On March 26 he will perform at the Plaza de Anna Frank in Barcelona. A day later he will present his music at Madrid's iconic Clamores club (Sala Clamores).
The Argentine musician is one of the biggest world music stars and responsible for making chamamé known worldwide. Chamamé is one of the finest traditional rhythms from Argentina. Chango Spasiuk will perform along with his trio: Marcos Villalba (guitar and percussion), Diego Arolfo (guitar and vocals) and Victor Renaudeau (violin).
The 2015 European tour will also take him to France, Belgium, Poland, with a total of 20 concerts. Spasiuk will be presenting his latest album "Tierra Colorada", recorded live at the celebrated Teatro Colon in Buenos Aires and will also feature music from earlier recordings.
Saturday, March 28, 1015 – 21: 00h
CAT – Centre Artesà Tradicionàrius
Plaza de Anna Frank – Barcelona
Platea – € 24.00
Amphitheater – € 22.00
Sunday March 29, 2015 – 18:30h
Sala Clamores
Calle de Alburquerque 14 – Madrid
Author:
World Music Central News Department
World music news from the editors at World Music Central