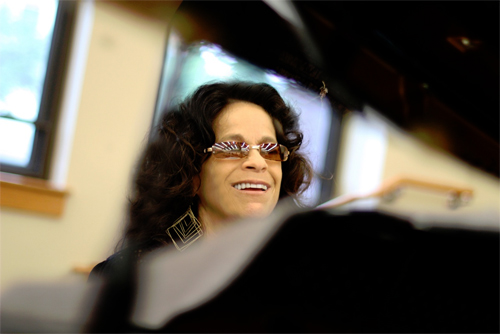 I have a passion for pianists whom perform and include in their bands an Afro-Cuban percussion section, performing Latin Jazz with Afro-Cuban folkloric rhythms to constitute Latin fusion. That is exactly what Michele Rosewoman is doing. Coming from my hometown in Oakland, California, she currently resides and performs in New York City. With Michele Rosewoman's finesse on the piano and her Latin montuno rhythms, along with the fiery power of the Afro-Cuban percussion section, you hear and see only fireworks! I am going to chat with Michelle Rosewoman to see what has enthused her to love the music she plays.
Michele, tell me a little, about your past, where you were born and when you first discovered your love for the piano.
Born in Oakland, California, my home environment was full of art and music, politics and an appreciation for the diversity of cultures. My mother was an amazing visual artist–oil and watercolor and etchings mainly-and both of my parents were politically vital and active. They began running a record store when I was around 4 years old. I was six when my father brought home an old upright. I used to peek at it from my bedroom door, like it was a big Christmas present and I was intrigued from the get-go. I explored it independently for years. Then I began several years of piano lessons where I learned how to read music. I mostly enjoyed improvising and picking things up by ear, and making things up.
When did you relocate to New York City?
In May of 1978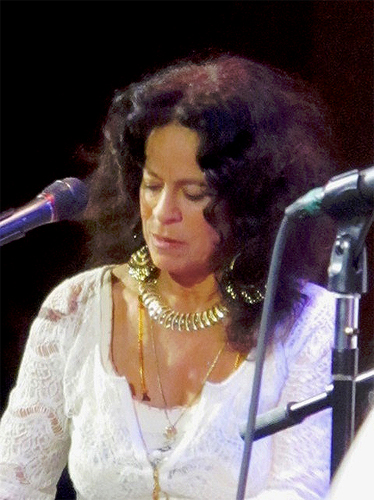 When did you develop your love for Afro-Cuban music and how did it go about?
Growing up in a home full of music, including traditional jazz as well as music from around the world–Africa, South America, the Caribbean, Indonesia, India… really wet my appetite for spiritually based, rhythmically based and intelligent spontaneous music. I also came up in the midst of R&B music and Motown. Vocals and harmonies have always moved me too. Early on, I was aware of the relatedness of musics born of black culture. It was always from these various and related musical idioms that my own inspiration came.
But this specific love really kicked in when I was around 18/19 years old. I was spending time around Laney Junior College (1971, 1972) where I met my piano mentor, Ed Kelly. I saw a sign on campus on an old wooden telephone poll announcing a class in Afro Cuban percussion. I went to the class and started playing congas under the instruction of Marcus Gordon, who has remained a close friend and inspiration. He is an important figure in the Bay Area as he was one of the first with a deep knowledge of Cuban folkloric traditions and he was a great teacher. He took me straight into the spiritual rhythms (6/8 bembe, guiro) and the cantos to the Orishas. I listened to Los Papines, Guaguanco Matancero and Conjunto Folklorico Nacional and everything I could get my hands on. At that time, recorded music from Cuba was scarce and shared like gems. I went on to study privately with Marcus– Cuban and Haitian drum and vocal traditions, in particular.
I have had percussionists in my ensembles from the first time I put one together. I was the first one in my own ensembles. I had a group called The Lunar Ensemble in the Bay Area and we performed at The Keystone Korner on a double bill with my mentor, Ed Kelly, right before I moved to New York in May of 1978. I was playing piano and congas. In New York, my first performance as a leader included Skip Bernie on congas and I went on to use Eddie Rodriguez and Eddie Bobe and later, Pedrito Martinez in my small ensembles, including 'Quintessence'.
I met Orlando 'Puntilla' Rios in New York soon after he arrived here from Cuba–in 1980. A master tamborero and vocalist, he brought and shared musical knowledge that had never been available in the U.S. before, including songs in the Arara dialect from Dahomey that are equally a part of the spiritual musical traditions in Cuba. Folks here were more hip to the Yoruba songs. Me and my percussionist friends surrounded Puntilla (Nuyoricans and Afro Americans were prominent among those who had been drawn into Cuban folkloric music at a time when information and recordings were hard to come by) absorbing everything like sponges. For the first time, there was someone with musical and spiritual knowledge of sacred and private practices who wanted to share his knowledge. Puntilla was full of ideas as well and needed American-based musicians/ drummers/vocalists to understand his traditions in order to present them at the highest level.
Until the 1980's, the worlds of jazz and Cuban music–especially the folkloric music– seemed deeply separated. One was about improvisation and the expansion of a tradition, the other about retaining and respecting a tradition. And yet I had begun to hear it all as one big sound. I started writing instrumental environments for them and that lead to the formation of my "New Yor-Uba ensemble", which first performed in 1983 and featured Puntilla. He was the featured member for the next 25 years, until his passing. Gene Golden is also an original member who still peforms with us –he came up with Marcus Gordon in New York (before Marcus moved to the Bay Area).

Whom have you had the pleasure to perform with in the past?
Jimmy Heath, Freddie Waits, Billy Hart, Reggie Workman, Julian Priester, Oliver Lake, Julius Hemphill, James Spaulding, Gary Bartz, John Stubblefield, Rufus Reid, Howard Johnson, Billy Bang, Carlos Ward, Steve Coleman, Greg Osby, Gary Thomas, David Sanchez, Steve Wilson, Miguel Zenon, Steve Lehman, Mark Shim; Robin Eubanks, Kenny Davis, Lonnie Plaxico and Brad Jones, drummers Terri Lyne Carrington, Gene Jackson and Tyshawn Sorey and guitarist Liberty Ellman, Celia Cruz, Paquito D'Rivera, the Cuban songo group Los Kimy, Chocolate, Orlando 'Puntilla' Rios' "Nueva Generacion," Roberto Borrel, Daniel Ponce, Pedrito Martinez, Roman Diaz, Ernesto Gatell, Nicky Marrero, Andy Gonzales and many others.
Presently what is your band doing?
My New Yor-Uba ensemble celebrated 30 Years with its debut release in September of 2013. This double CD "Michele Rosewoman's New Yor-Uba, 30 Years! A Musical Celebration of Cuba in America" won NPR's Critic Poll #1 Best Latin Jazz Recording of 2013 as well as many other best of lists. It features the great Pedrito Martínez and Román Diaz as well as Oliver Lake, Howard Johnson, Vincent Gardner, Adam Cruz, Yunior Terry and other great musicians. I am profoundly moved by its reception and profoundly content to have finally documented our 30 years of evolution. We celebrated the CD release at Dizzy's Lincoln Center NYC and we have some great dates coming up in March and May of 2015 including Dizzy's Lincoln Center again (March 27,28,29) and The Kennedy Center (May 15). The personnel has evolved and that is the nature of the ensemble. Am very excited about this next phase. I have high hopes of getting New Yor-Uba back to the Bay Area. We performed at Yoshi's and Kuumbwa in the late 1990's, featuring Puntilla and I can't wait to do it again.
Meanwhile, I have just finished writing a piece for Arturo O'farrill's Afro Latin Jazz Orchestra and we are going to Cuba in December to perform and record with other guest composers and musicians including Dafnes Prieto, Bobby Carcases, Michel Herrera, Alexis Bosch, Coto, and others. Am excited and honored to be a part of this project.
If you had a pianist that you like, whom would it be?
Thelonious Monk, Randy Weston, Bobby Timmons, Bud Powell, Ray Charles, Nat King Cole, Papo Luca, Melón.
If you had a Latin Percussionist from past and present whom would it be, surprise us!
Pancho Quinto, Orlando 'Puntilla Rios, Jesus Perez, Julito Collazo, Mongo Santamaria, Los Papines, Guaguanco Mantancero, Conjunto Folkorico, Yoruba Andabo, Clave y Guaguanco…
Is it true that Román Diaz, performs with your band? He is one of my favorite Afro-Cuban percussionists from Cuba!
Yes, it's true. He has been with New Yor-Uba for many years now, A very masterful musician with big ears and musicality. Am honored that we now have a history and an exciting future as well, in terms of upcoming projects.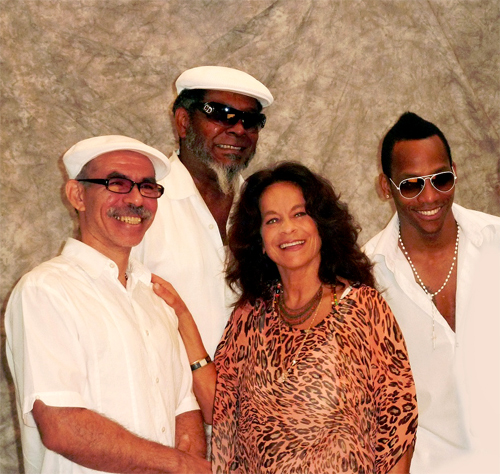 What are you present plans for you band, Michele?
To write and present new music for New Yor-Uba.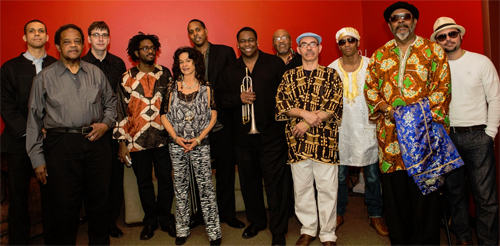 What are the future plans for yourself, your group and recordings?
To continue to study the profound rhythmic and vocal traditions of the batá, and write and present new music for many contexts including my long-standing Quintessence ensemble which will be reborn soon as I now have the new personnel.
Discography
Michele Rosewoman Quartet – The Source (Soul Note Records #1019, 1984), with Baikida Carroll, Roberta Miranda and Pheeroan Aklaff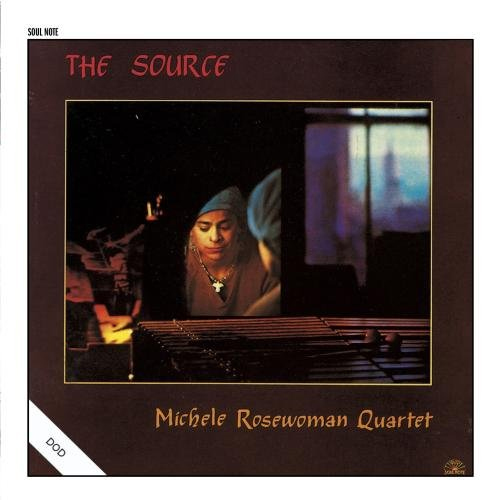 Michele Rosewoman and Quintessence – Quintessence (Enja Records 5039, 1987), with Steve Coleman, Greg Osby and Terri Lyne Carrington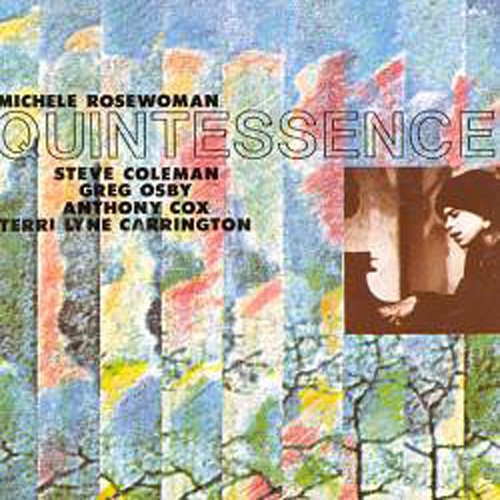 Michele Rosewoman and Quintessence – Contrast High (Enja Records 5091, 1988), with Greg Osby and Gary Thomas.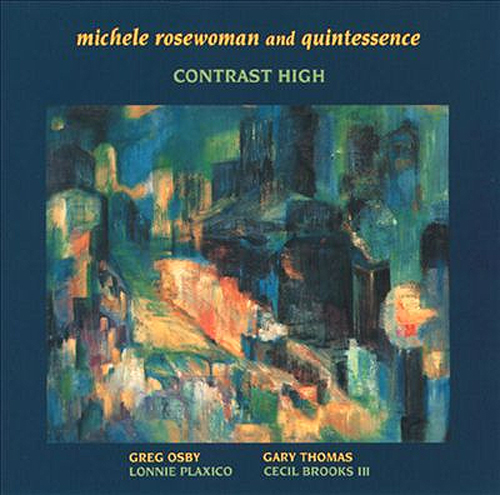 Michele Rosewoman Trio – Occasion To Rise (Evidence Music ECD 23042-2, 1993), with Rufus Reid and Ralph Peterson.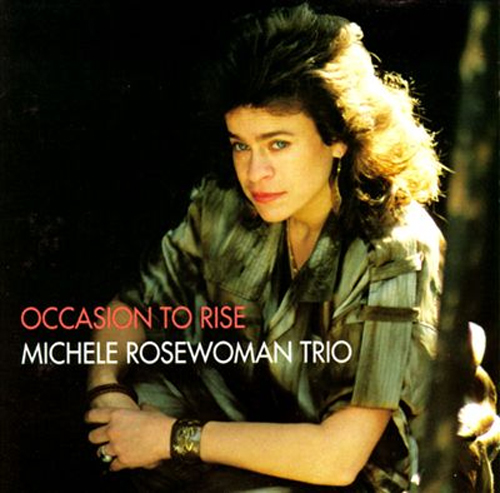 Michele Rosewoman and Quintessence – Harvest (Enja Records 706, 1993), with Gary Thomas and Steve Wilson.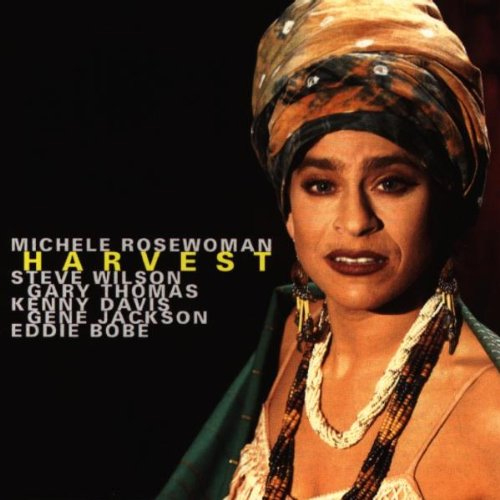 Michele Rosewoman Trio – Spirit (Blue Note Records CDP 36777, 1996), with Kenny Davis and Gene Jackson.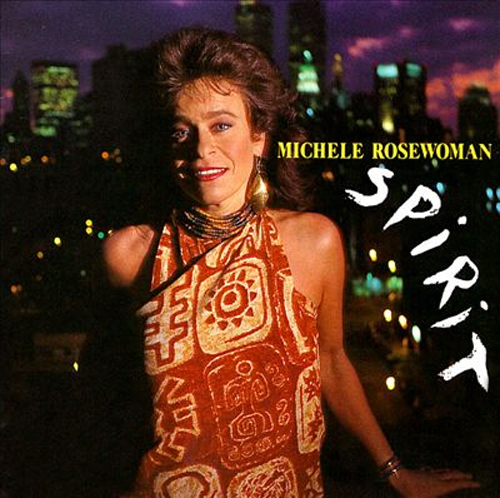 Michele Rosewoman and Quintessence – Guardians of the Light (Enja Records 9378-2, 2000), with Steve Wilson and Craig Handy.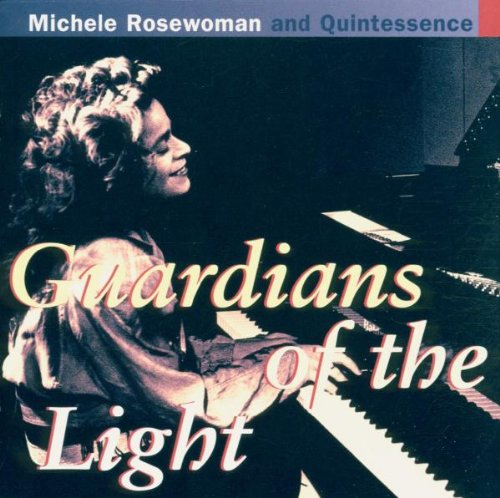 Michele Rosewoman and Quintessence – The In Side Out (Advance Dance Disques, 2006), with Mark Shim, Miguel Zenon, Dave Fiuczynski, Josh Roseman, Pedro Martinez, Olu Femi Mitchell.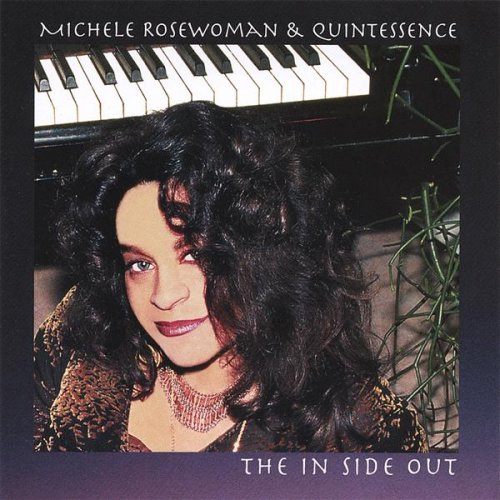 Michele Rosewoman's New Yor-Uba – 30 Years, A Musical Celebration of Cuba in America (Advance Dance Disques, 2013), with Oliver Lake, Freddie Hendrix, Vincent Gardner, Pedrito Martinez, Román Diaz and others.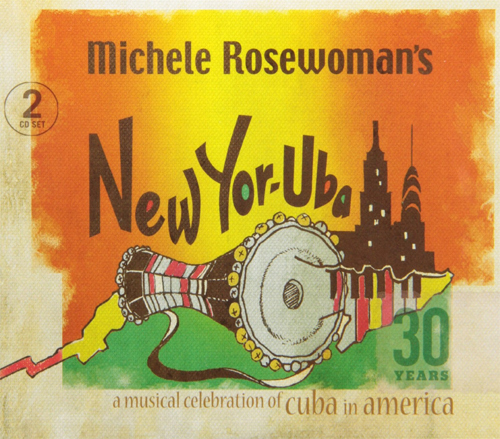 Author:
Les Moncada
Les Moncada is a Latin Jazz orchestra leader and conguero for over 40 years. He was born in Oakland, California and currently resides in Sacramento, California.
Les Moncada is a student of conga and batá master Francisco Aguabella, a friend of the late promoter Bill Graham, vibraphonist Cal Tjader, Latin Jazz band leader Pete Escovedo, conguero Mongo Santamaria and many, many more.
He has been writing for many years for World Music Central.
Les has several Facebook sites: Timbales and Congas Bongo Bata & bells; Conguero, Professional Conguero & their Instrument; Bongocero, Professional Bongocero their Instrument; Alambres Dulces, Tres, Cuatro & Laud