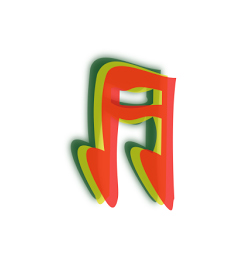 A new mobile device app has been launched with 500 proverbs and quotes on a wide range of music genres. Called Oktav, it is accessible on Apple devices and Android smartphones.
The app has proverbs about music from India and China to Sudan and Nigeria, as well as insights from musicians, musicologists, philosophers and leaders. The quotes range from Miles Davis and Pandit Ravi Shankar to Sting and Ziggy Marley.
The compilation has been curated by Madanmohan Rao, an author, consultant and music journalist from Bangalore. Madan is editor of five book series spanning 15 books, including five books on proverbs and quotes. He is global correspondent for World Music Central, and was previously world music editor at Rave magazine, as well as RJ at WorldSpace Satellite Radio. The app is published by Antarjaal Innovations.
"The compilation bridges tradition and modernity, and brings the wealth of inspiration about music into the digital media of the 21st century," says Madan. "It is my holiday season gift to the world, and also a tribute to all the musicians I have met and interviewed over the years," he adds.
The app allows readers to browse through the whole collection, or time it to publish quotes at specified times of the day, or add them as captions to photos taken on the phone.
Madan is currently research director at YourStory, and also covers music festivals around the world. The app will be formally launched at the Indiearth Music Festival and Conference in Chennai
Here are some sample proverbs and quotes from the app:
Be patient with your drum, the night is long. – Zimbabwean proverb
He who understands music understands the cosmos. – Egyptian proverb
You can sing even at the grinding stone. – Marathi proverb
A problem is a chance for you to do your best. – Duke Ellington
Bass players are always the intellectual kind, but nobody knows it. – Stanley Clarke
Reggae has a philosophy, it's not just entertainment. – Ziggy Marley
Some folk music sounds like fun and meant for drunks, but a lot of folk music is dripping with politics. – Kamerunga
Author:
World Music Central News Department
World music news from the editors at World Music Central