I'm a Latin Lover. No, that doesn't mean I go about charming women with Antonio Banderas-like charisma (that'll be the day); it's my recurring craving for Latin music that I'm referring to. No doubt many will agree that when you're in a Latin mood, nothing else will do. Thankfully, we have a wide variety out there to satisfy the urge.
There are of course African roots aplenty in Latin music. That fact has been apparent for quite some time along Colombia's Caribbean coast, where communities of escaped slaves lived prior to the country's abolition of slavery in 1852. The band Son Palenque, rightly hailed on a compilation of their work entitled Afro-Colombian Sound Modernizers (Vampisoul, 2014), began electrifying both sounds and audiences in 1980 when they added bass, guitar and saxophone to traditional rhythms based around the percussion and call-and-response vocals that were and are a fixture in those coastal areas.
Given the lack of glossy production on these tracks, you might assume them to be older than they are. That's part of the charm, and another part comes from the dizzying intricacy of the beaten, shaken and scraped percussion (at times the only instrumentation) that provides a feverish foundation sure to get your blood pumping. Still around and still performing, Son Palenque gets an excellent 75-minute overview of their African connections through this release.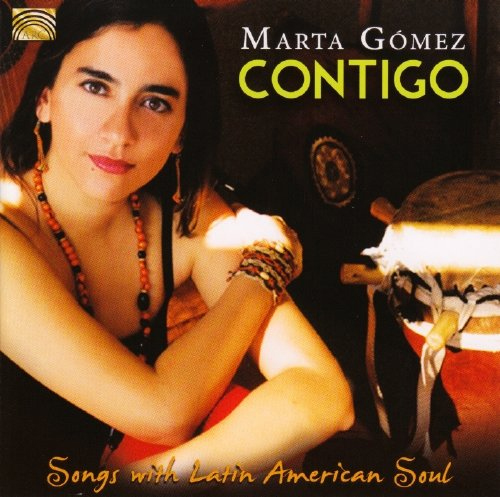 Another of the many reasons to love Colombia is native daughter Marta Gomez, a sweet-voiced Berklee graduate whose latest release Contigo: Songs with Latin American Soul (ARC Music, 2014) is a delightful pan-Latin musical jaunt that includes Bolivian carnavalito, Cuban son, Peruvian lando, Argentinian zamba and even a couple of flamenco-type shots alongside the cumbia that Colombia is noted for. Her largely acoustic backing band nails every nuance with jazzy tightness, and Gomez is in angelic form throughout. Very nice.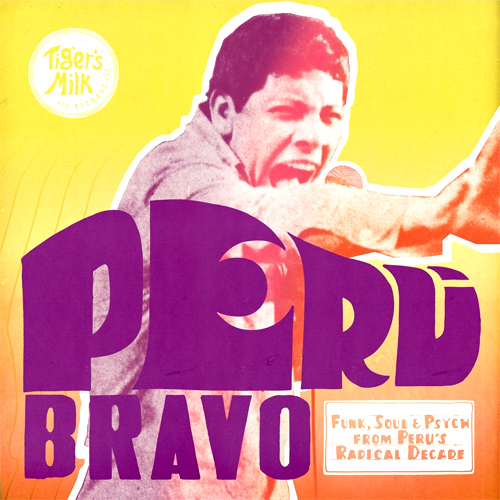 Given the recent resurgence of Peruvian chicha music, I've been wondering what else was considered challenging to the musical status quo in '60s and '70s Peru. Anyone similarly curious will find a good many answers in the various-artists collection Peru Bravo: Funk, Soul & Psych in Peru's Radical Decade (Tiger's Milk Records, 2014). Note the operative words in the title and then thrill to how expertly Peruvians like Black Sugar, Los Holy's and Jeriko (whose cover of "Hey Joe" is one of the crazy-coolest things you'll ever hear) absorbed the influences of Tower of Power, Santana, The Meters and various rock and rollers from beyond their borders (even throwing down a surprising number of songs in English). The movement was short-lived due to the strong arm tactics of Peru's military government, but as this fascinating, satisfying selection shows, getting freaky and shaking your ass in the face of oppression can be a very healing thing. Consider this one a must-have.
It can be difficult to peg singer Ricardo Lemvo as an African artist or a Latin one. Congolese-born, of Angolan heritage and a resident of Los Angeles, Lemvo has found worldwide success via a salsa/soukous fusion with Lusophone overtones, Latin jazz flair, folkloric elements and multilingual vocals. He and his band Makina Loca are in expectedly sizzling shape on La Rumba Soyo (Cumbancha, 2014), which to my ears leans a bit further on the Latin side of the equation but has the rhythmic heat to fill a floor anywhere from Seattle to Sydney.
Cuban-flavored piano riffs tinkle joyously in conjunction with sebene-smooth guitars, purring horns, snug percussion, rich bass and Lemvo's always-classy voice, inviting one and all to a thinking man's dance party. It's one irresistible groove after another, highlighted by a superbly sensual bolero medley that is the centerpiece of the disc. Ricardo Lemvo and his crew are among the most seamlessly fine Afro-Latin musicians to be heard nowadays, and they've got another in a long line of winners here.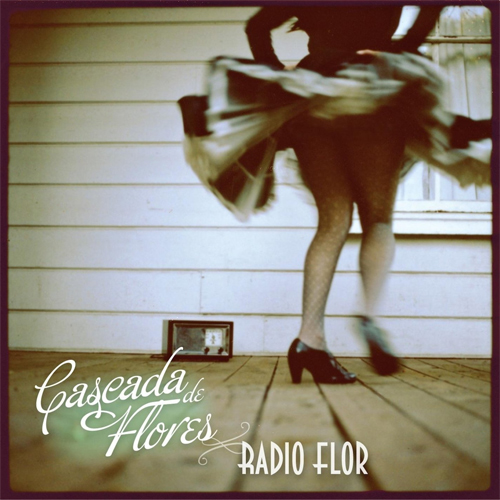 I was unfamiliar with San Francisco's Cascada de Flores until their album Radio Flor (Ita Music, 2013) reached me. I'm now notably better off than I was, because their sound is a warm and wonderful mix of Cuban and Mexican roots played by an acoustic lineup of guitars, bass, piano, percussion and trumpet topped off by the silken spice of vocals by Arwen Lawrence. It's a vintage-sounding affair, leisurely paced and completely enchanting. Sure, you may think you don't want to hear Rodgers and Hart's "With a Song in My Heart" done as a seven-minute danzon, but trust me, you do. I'll say no more about this music; you simply must experience it for yourself.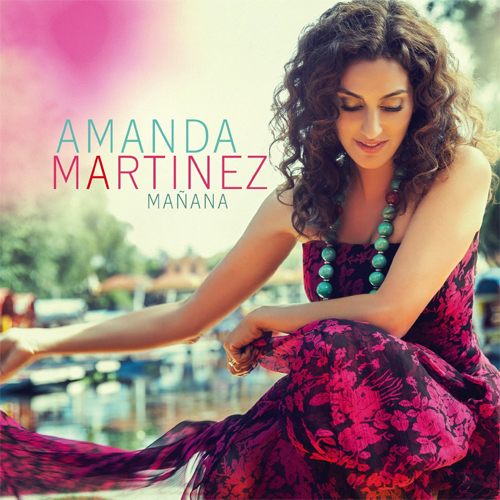 Rather cheekily acclaimed as one of the top 10 most successful Mexicans in Canada, Toronto-based singer/songwriter/radio host/actor Amanda Martinez gives us Mañana (an independent 2013 release brought about with help from the Ontario Arts Council). She expands on her Mexican roots by adding Latin jazz, flamenco, downtempo and even chanson subtleties, and has a voice with just enough grit to offset her gracefully tender tones. Whether by coincidence or design, the subject matter of the songs focuses a good deal on the hope and promise of better things to come, be it from a perspective of love ("Nuevos Caminos"), celebration ("Let's Dance") or destiny ("Le Chemin"). Like the Marta Gomez and Cascada de Flores albums described above, Manana benefits from acoustic instrumentation that perfectly blesses the beauty of the vocals. Buy this disc today and you too will have a better tomorrow.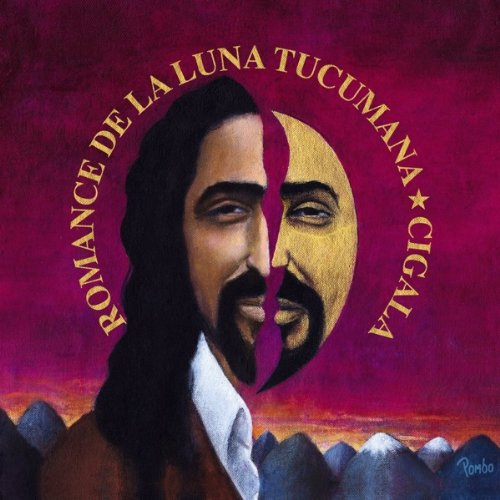 Though ostensibly a flamenco singer, Spain's Diego El Cigala proves to be much more on Romance de la Luna Tucumana (Cigala Music/Universal, 2014). His smoky voice, ranging from quiet reflection to lung-bursting explosions of intensity, is a smart fit for the Argentine tango and folk standards on which much of the CD is focused. The arrangements, whether retaining the sway of traditional tango or fusing measures of flamenco with Afro-Cuban rhythms, form perfect backdrops for the likewise flawless flow of Cigala's impassioned tones. Only 40 minutes long but gripping from the first instant to the last, this one's a keeper. And the ending virtual duet with Mercedes Sosa couldn't be classier.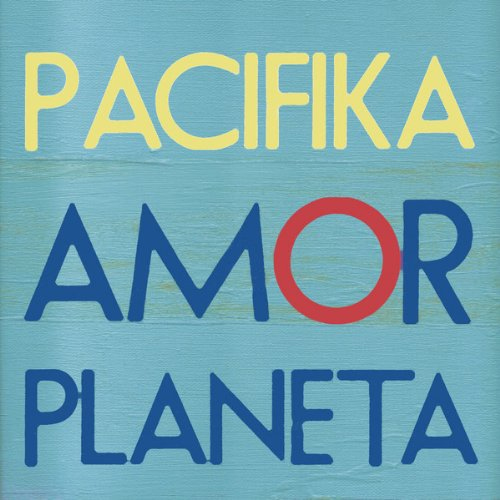 Winding up on a contemporary note, I quite like Amor Planeta (Six Degrees, 2014), the third release by a trio out of Vancouver called Pacifika. Silvana Kane, Adam Popowitz and Toby Peter are plenty proficient on their instruments (voice, guitar and bass respectively), and know how to harness mechanized beats -plus real percussion- in the service of songs that are fundamentally Latin but go beyond. The disc begins with Kane's lulling, unaccompanied voice gradually joined by ambiance and instruments until settling into the opening "Corre Ya" with able support from Popowitz's cavernous guitar.
Other grabbers include the techno-Brazilian "Satelites," the weary-wise reggae of "So Much Here" and the starkly unfolding chill of closing track "Soledad." Even a song with a title as shopworn as "Bring It" manages to sound fresh, thanks to some Jamaican-style deejay commentary amidst a swirling centrifuge of sound. I'm okay with techno-global music so long as there's a human heart beating at the center of it. Pacifika has heart, soul and a knack for making music that's cutting edge without cutting back on feeling genuine (or genuine feeling).
Author:
Tom Orr
Tom Orr is a California-based writer whose talent and mental stability are of an equally questionable nature. His hobbies include ignoring trends, striking dramatic poses in front of his ever-tolerant wife and watching helplessly as his kids surpass him in all desirable traits.