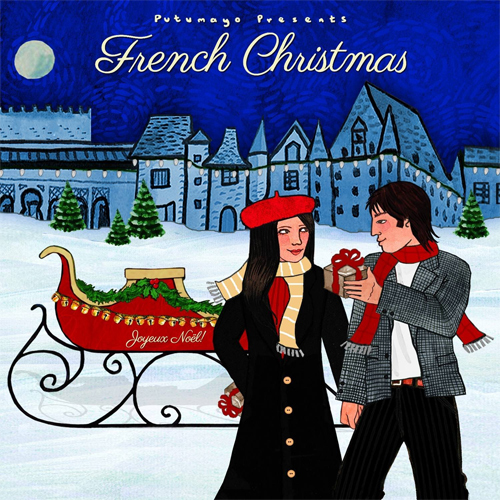 So, you've got your list and your checking it twice – okay, so it's not really a list but a crumpled mess of coffee stained Post-it notes with people's names and okay, you haven't checked it twice but you've shoved the entire lot in your coat pocket – and you need a musical reminder to get in the mood. Yes, it's that time of year again for World Music Central's holiday music round up. Whether you're looking to perk up the mood for a holiday party or need a soothing balm while you're waiting for that old woman in the jaunty Christmas sweater who just flipped you the finger to get her car in gear so you can get her parking space, there's some lush holiday music on tap for this year.
Ranging from the sweetly dulcet to jazzily sassy, the quaintly traditional to the saucily cutting edge, the conventionally reverent to the utterly outrageously, musicians from around the world or in your own backyard have cast their spells to brighten your holidays with the wondrous sounds of winter.
Putumayo's French Christmas features celebratory from France and French-speaking Canada. Artists featured include: Jacqueline François, Charles Trenet, Line Renaud, Nadja, Edgar Bori, Lina Boudreau, Bruno Mursic, Annie Villeneuve, Marie-Chantal Toupin, Francesca Blanchard, and Joy Setton & The International School of Geneva.
Peter Furler offers up the silky smooth Christmas recording featuring pianist David Ian. Jazzy and glossy, Mr. Furler takes on "God Rest Ye Merry Gentlemen," "We Three Kings," "Spoken World Ancient Writings" and "Silent Night."
Rick Lang's digital download That's What I Love About Christmas is a jazz, folk and bluegrass combination of holiday cheer. Warm and delightful, That's What I Love About Christmas comes with jazz singer Annie Sellick, mandolin player Sierra Hull, banjo player Ron Block and guitarist and producer Stephen Mougin on tracks like "Looks Like Snow," "Sleigh Full of Toys," "Christmas Every Day of the Year," "Old Man Winter," and "Angels From on High."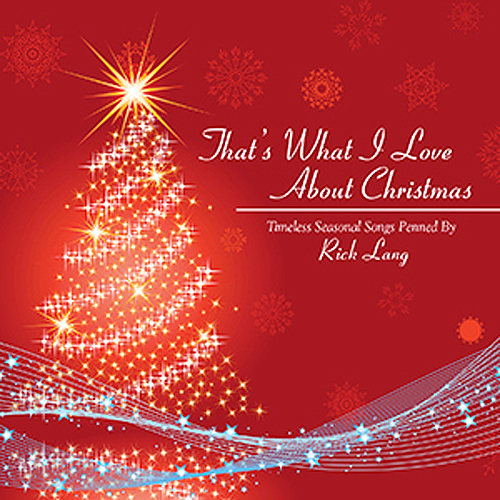 Jazzy and clever, An Ukulele Christmas 2 is a real delight. With ukulele masters like Kalei Gamiao, Chris Salvador, Imua Garza, Aldrine Guerrero, Rio Saito and Corey Fujimoto, this CD is all charm with tracks like "Little St. Nick," "Deck the Halls," "Blue Christmas," "Santa Hula" and "O Come O Come Emmanuel."
L'chaim has out the 3-CD set L'chaim The Music of Chanukah and Other Jewish Holidays Box Set with tracks like "Y'me HaChanukah Oh Chanukah," "Blessings Over The Candles," "Burn Little Candles" and "Hava Narimah" to warm up your thoughts of Chanukah.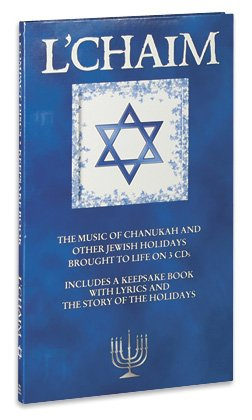 The season wouldn't be complete without a Celtic Thunder offering. This year's is Holiday Symphony with goodies like "Away in a Manger," "Come All Ye Faithful," arias from Handel's Messiah and "God Rest Ye Merry Gentlemen."
Sweet and sassy, the Claire Lynch Band has put out the digital download Holiday! to brighten your holiday season. A jazzy, folksy, bluegrass fusion, Holiday! overflows with stunning musicianship with songs like "Home for the Holidays," "It Came Upon a Midnight Clear," "Jingle Bells" and "All Through the Night."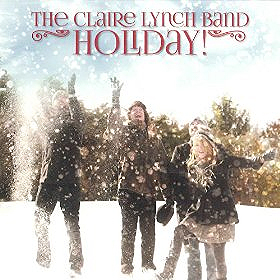 Farmer Jason offers up some children's fun on his digital download Christmas on the Farm with Farmer Jason. With tracks like "Christmas on the Farm," "The Animals Sang" and "Eat Your Fruitcake" Farmer Jason gets the kids in the holiday spirit with loads of laughs.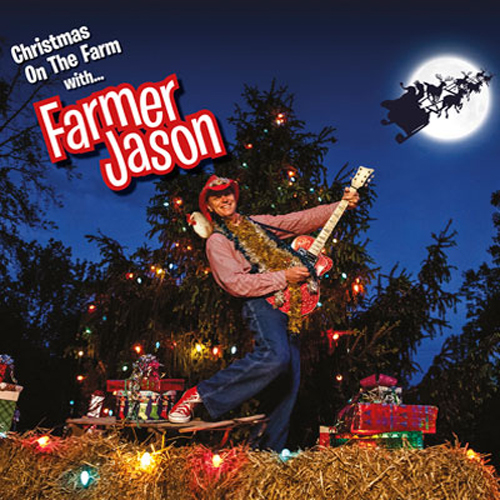 Earth Wind & Fire brings some feel good funkiness to your holiday music with their release Holiday. Flashing their familiar breezy coolness, Earth Wind & Fire takes listener on a sleigh ride through such tracks as "Joy to the World," "Winter Wonderland," "What Child Is This?," and "Everyday Is Christmas." The gem on this recording has to be "December" based on their hit "September."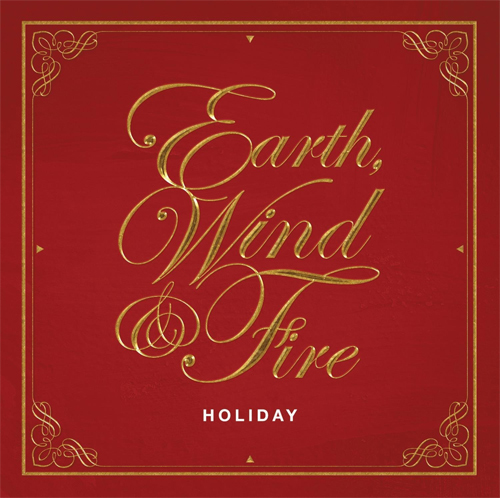 Gospel's Guy Penrod has his recording Christmas on tap this year. Fans get versions of "Have Yourself a Merry Little Christmas," "Tennessee Christmas" with Amy Grant and Vince Gil, "Silent Night" and "Holy Night."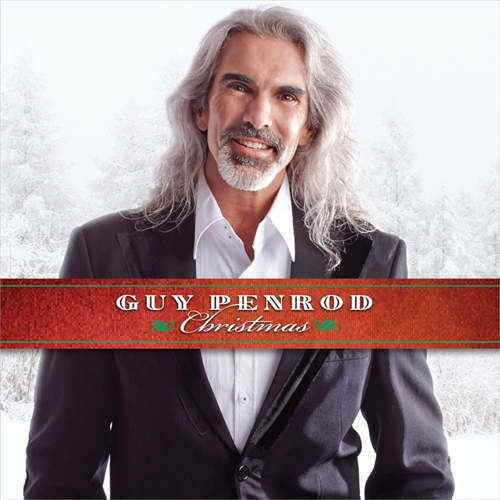 There's Rajaton's Jouluyo with familiar Christmas songs sung in both Finnish and English.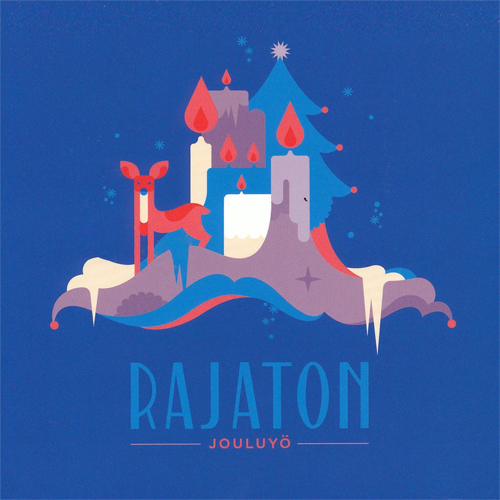 30 Favorite Irish Christmas Carols is a 2-CD set by various artists with songs like "The Holly and the Ivy/The Cherry Tree Carol," "I Saw Three Ships," "Christmas Day Ida Moarnin/A Merry Christmas," "Bottom of the Punch Bowl" and "Hark! The Herald Angels Sing."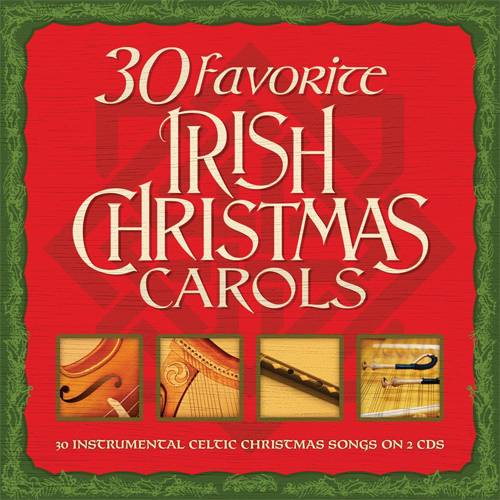 The Blind Boys of Alabama are continuing their holiday music tradition, this year with Taj Mahal for the Sony Masterworks release Talkin' Christmas! This blues and gospel mix has such offerings as "Christ Was Born on Christmas Morn," "Talkin' Christmas," "Merry Christmas to You" and "No Room in the Inn."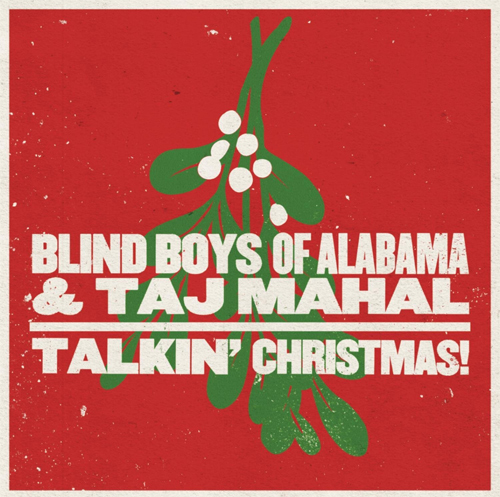 North American Fiddler Hall of Famer Craig Duncan has some polka fun with tracks like "Jingle Bells," "The Merry Christmas Polka," "A Holly Jolly Christmas" and "Christmas Time is Here" on his Polka Christmas Party to satisfy all you holiday polka needs.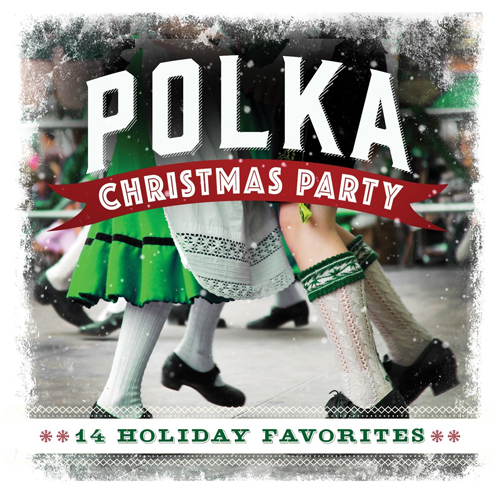 For your viewing and listening pleasure the stupendous Compass Records and W.B. Yeats Foundation has put out the DVD Southern Celtic Christmas this holiday season. Rounding music with dance and poetry, A Southern Celtic Christmas hits a holiday with this Celtic and Appalachian combo. Doling out goodies like "Carol of the Bells," "Across the Blue Ridge Mountains," "An Irish Christmas Story" and "Merry Christmas to All and Goodnight," this DVD boasts performances by Moya Brennan, Alison Brown, Bill Welan and James Flannery.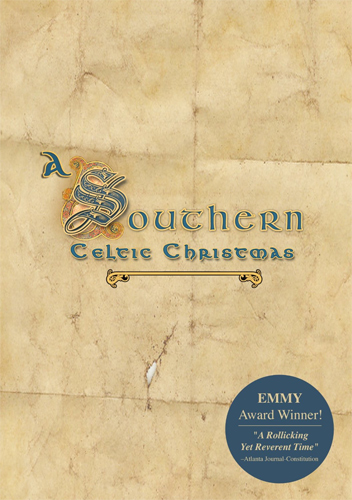 Document Records has put out the digital download Blues Blues Christmas, Vol. 4 with Charles Brown's "Please Come Home for Christmas," Peetie Wheatstraw's "Santa Claus Blues," The Ward Singers's "Sweet Little Angel Boy" and the Dixon Brothers's "A Mother, A Father, A Baby."
Rural Rhythm Records warms up the season with The Roys and their Bluegrass Kinda Christmas. Laced with fiddle and mandolin, fans are treated to "Santa Looked a Lot Like Daddy," "Santa Train," "Christmas Time's A Comin'" and "Winter Wonderland." Fans in Pigeon Forge will get a dose of The Roys for the Christmas In the Smokies on December 13th.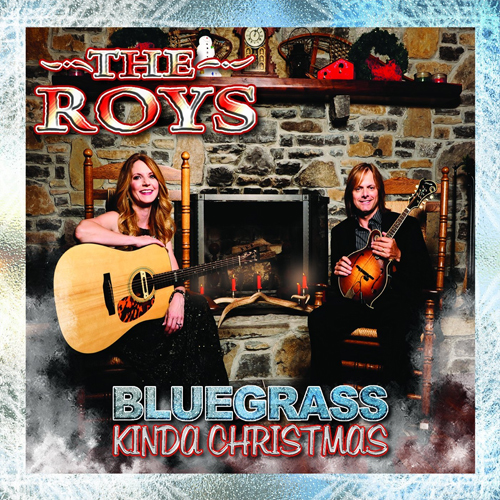 Talking Elephant Records has The Albion Christmas Band on tap this year with The Carols. Sweet versions "Silent Night," "The First Noel," "The Holly and the Ivy" and "We Three Kings of Orient Are" grace this digital download.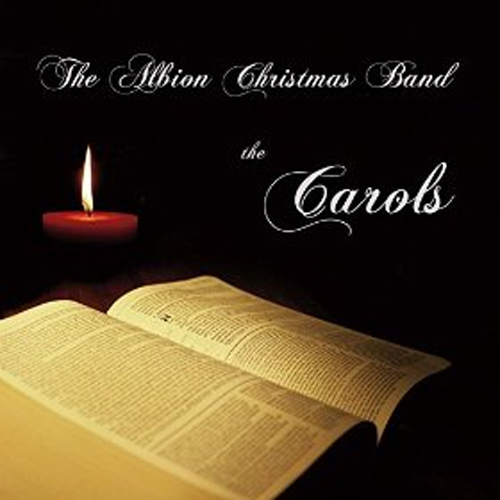 Scottish singer Barbara Dickson's Winter celebrates the season with "Winter's Come," "Creator of the Stars of Night," "The Silence of the Dawn" and "Winter Song."
After his hip Dub to the Bone release, Super Hi-Fi is hitting the streets November 25th with digital download Yule Analog, Vol. 1 (A Very Dubby Christmas). Not your ordinary Christmas music, Super Hi-Fi is kicking the holiday season with plushy trombones, reggae grooves and ska rhythms on such goodies as "It Came Upon a Midnight Clear," "We Three Kings" and "God Rest Ye Merry Gentlemen."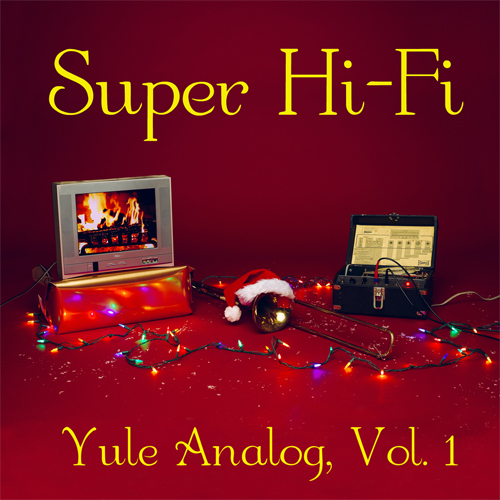 Equally off the beaten path is TriBeCaStan's Coal Again. Rocking merry with offerings like "O Little Town of Bethlemmahem," "Silver Bells," "Good King What's His Name" and "Jingle Bells," Coal Again is a holiday romp sassy with mandolin guitar, African gourd harp, organ, harpsichord, timbales, sax, lap steel guitar and probably the kitchen sink.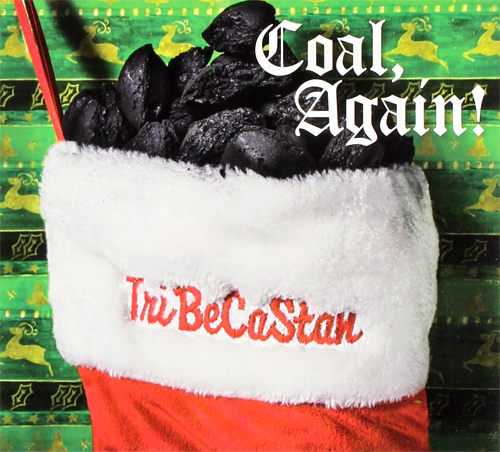 Irvin Mayfield's A New Orleans Creole Christmas, out on the Basin Street label, was recorded at Mr. Mayfield's Jazz Playhouse on Bourbon Street in New Orleans with his handpicked group of musicians The New Orleans Jazz Playhouse Revue. Fans are treated to versions of "O Tannenbaum," "Silent Night," "Winter Wonderland" and "Have Yourself a Merry Little Christmas" in the grandeur of New Orleans jazz tradition.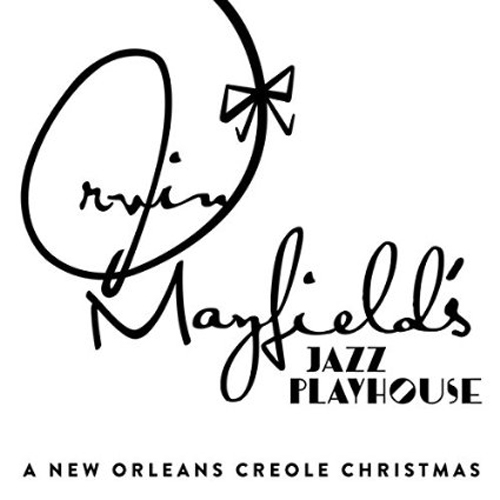 There's the sweet little recording Simple Gifts With Billy McLaughlin: A Small Town Christmas with guitarist Billy McLaughlin, vocalists Amy Courts and Torie Redpath, percussionist Billy Oehrlein, violinist Heather Moen, bagpiper and flutist Laura MacKenzie and pianist and melodica player Ashleigh Still. Light and lively, Simple Gifts offers up "Carol of the Bells," "God Rest Ye Merry Gentlemen," "I Saw Three Ships" and "O Holy Night."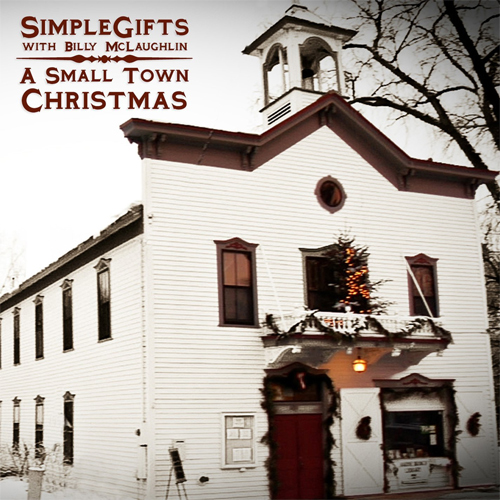 The Wexford Carols is a real treat in a blend of Irish Christmas music featuring Catriona O'Leary, Tom Jones, Roseanne Cash and Rhiannon Giddens. Offering a collection of tunes that include "Tell Shepherds," "An Angel This Night," "An Angel This Bright Midnight" and "Christmas Day Is Come," this CD finds a place where traditional Irish music, Americana, blues, folk and gospel come together to celebrate the season.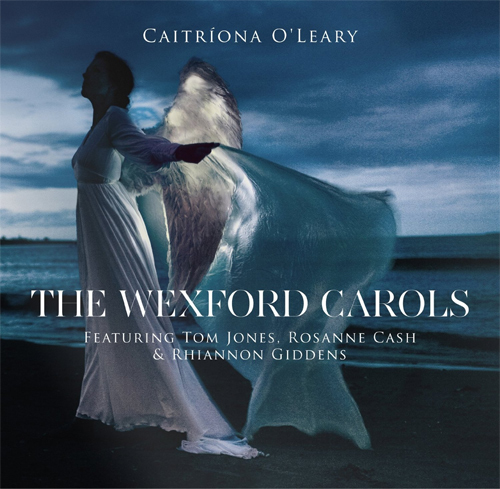 Noel Mcloughlin and Ger O'Donnell's Christmas in Ireland offers up a traditional Irish Christmas with goodies like "O Little Town of Bethleham," "Oh Christmas Tree," "The Holly and the Ivy" and "Auld Lang Syne."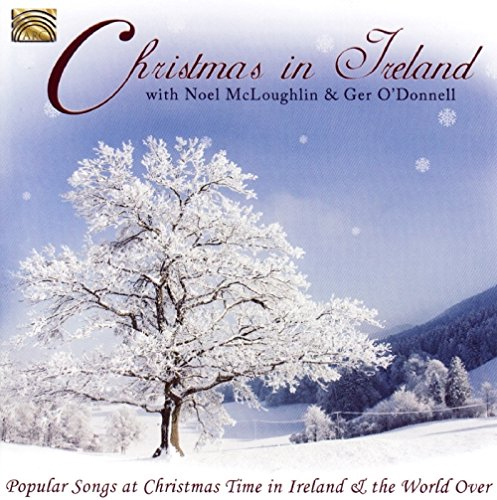 Because much of this music is available by the track through digital download, holiday music fans are free and clear to create their own Christmas soundtracks, but mind you there's some lovely packaging and artwork on some of these releases and they just might make the perfect gift for someone special.
Hoping your holidays are filled with glorious music!
Author:
TJ Nelson
TJ Nelson is a regular CD reviewer and editor at World Music Central. She is also a fiction writer. Check out her latest book, Chasing Athena's Shadow.
Set in Pineboro, North Carolina, Chasing Athena's Shadow follows the adventures of Grace, an adult literacy teacher, as she seeks to solve a long forgotten family mystery. Her charmingly dysfunctional family is of little help in her quest. Along with her best friends, an attractive Mexican teacher and an amiable gay chef, Grace must find the one fading memory that holds the key to why Grace's great-grandmother, Athena, shot her husband on the courthouse steps in 1931.
Traversing the line between the Old South and New South, Grace will have to dig into the past to uncover Athena's true crime.