Flamenco will be honored on November 3 in Paris with a concert by Pepe Habichuela and Jorge Pardo to be held at UNESCO (United Nations Educational, Scientific and Cultural Organization) headquarters. The initiative, organized by the SGAE Foundation celebrates the universality of flamenco. Four years ago UNESCO declared flamenco an Intangible Cultural Heritage of Humanity.
The unprecedented show, titled Flamenco Universal, brings together Pepe Habichuela (guitar) and Jorge Pardo (saxophones and flutes) along with Josemi Carmona (Pepe's son) on guitar; Bandolero on percussion; and Pablo Baez on bass. The presentation will also feature dancer Paloma Fantova, which gives the show an interdisciplinary visual incentive.
The repertoire will consist of pieces by the Habichuelas, both Pepe and Josemi Carmona, adapted to this new format, along with pieces by Pardo, resulting in unusual combinations of harmonic textures.
It was in November 2010 when the UNESCO recognized flamenco as Intangible Cultural Heritage because "flamenco is strongly rooted in its community, strengthening its cultural identity and continuing to be passed down from one generation to the next." As stated UNESCO, this decision "demonstrates the concerted efforts of regional governments, institutions, NGOs, the communities and private persons to ensure Flamenco's safeguarding."
Antonio Onetti, president of the SGAE Foundation explains that "the promotion of flamenco is essential within our cultural policy, which we show by programming music series and trainings or participating in meetings, festivals, tributes and documentaries, among other activities."
Produced by the SGAE, Habichuelas Music, Jorge Pardo and FlamencoWorldMusic Foundation, the concert has the support of the Permanent Delegation of Spain to UNESCO and the Cervantes Institute in Paris.
Preview in Madrid
Before traveling to the UNESCO head office in Paris, the Flamenco Universal show will be previewed on November 1 at the Fernando de Rojas Theatre in Madrid.

About Pepe Habichuela and Jorge Pardo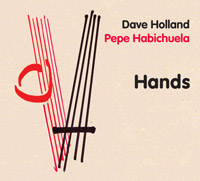 Pepe Habichuela (Granada, 1944) has been a groundbreaking artist since the seventies with innovative albums like Tribute a D. Antonio Chacón or Despegando, his collaboration with the late Enrique Morente. From the same generation as Camarón, Paco de Lucia, Sanlúcar and Morente, he was one of the principal architects of the renewal of flamenco. Throughout his career, he's worked with Indian music (Indica Brasilica collaboration with Nitin Sawhney) and jazz (Hands with Dave Holland), among many other contributions.
Jorge Pardo (Madrid, 1956), played the first flute used in a flamenco recording, with Camarón on La Leyenda del tiempo (1979). He joined the Paco de Lucía Sextet in 1981. Since that year, the flute has been linked to Flamenco. Although his initial training was in the world of jazz, he has worked with flamenco artists for many years. His album Footprints (2013) earned him the award for Best European Musician presented by the French Academy of Jazz, establishing him as an international benchmark of flamenco and improvised music.
Author:
William Bain
William Bain wrote these reviews while he was host of 'Chimes of Freedom' on CFFF/ Trent Radio (Peterborough, Ontario, Canada)