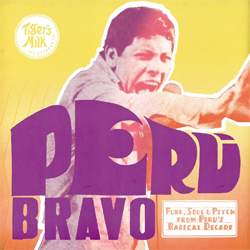 Various Artists
Peru Bravo: Funk, Soul & Psych in Peru's Radical Decade (Tiger's Milk Records, 2014)
Once upon a time rock guitarists, bassists and drummers reigned, where many bands had actual brass sections and often a message. Inspired by political and social upheavals, this was a time when everyone strived to let their hair grow along with the free flow of ideas and ideals. This was when artists, activists and free-wheeling scholars exhorted us to just let it all hang out.
Moving out of the do-wop era of musical groups restrained by the tight confines of matching outfits and dance moves, the late 1960s and 1970s let loose the rock beast on the world. Across the musical map such artists like Deep Purple, Led Zeppelin, Jimi Hendrix and Santana filled the music scene. But we often forget that this musical movement traveled worldwide. Well, Tiger's Milk Records is set to hit the scene with a blast from the past with Peru Bravo: Funk, Soul & Psych in Peru's Radical Decade on October 7th.
While Peru's radical decade might have been short lived due to the rise to power of the military dictatorship of Juan Velasco Alvarado, where just listening to some of these bands could get you in some serious trouble, the preciousness of this decade of music is still ferociously powerful.
Rifling through original reels, Tiger's Milk Records founder and producer, who is also an author, chef and restaurateur, Martin Morales teaming with Tiger's Milk Records co-owner Duncan Ballantyne and Andres Tapia del Rio of Repsychled Records have put together this kickass compilation.
Opening with the stingingly hip "Bahia" by the group Laghonia, Peru Bravo is a hot romp through Peru's 70s music scene. Soaked in enough sassy brass, slick guitar lick and 70s flute to soothe your inner rock groupie, Traffic Sound's "Camita" shimmers with Santana groovy coolness before Peru Bravo moves on to Jean Paul 'El Troglodita's' "Everything's Gonna Change."
Other goodies include the guitar and percussion driven ride of Cacique's "Cacique," the breezy 60s feel of "Outsite" by Thee Image and the Isaac Hayes feel of "Checan" by Black Sugar. There's also Los Holy's "Cissy Strut," Los Texao's "Sookie Sookie" and trippy cool of "Onsta la Yerbita" by Los Destellos. And let's not forget the high octane version of Hendrix's "Hey Joe" by Jeriko.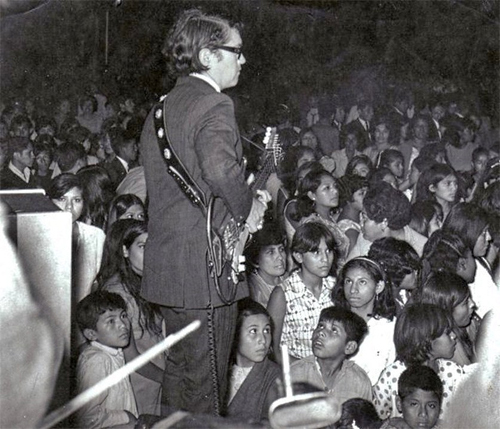 Beyond just its far out goodness, Peru Bravo lends listeners a valuable history lesson on rock music, because as each of these tracks stands on its own glimpses of Stevie Wonder, Carlos Santana and even Carly Simon wink through giving the listener a musical map of 60s and 70s rock music and its wide reaching influence.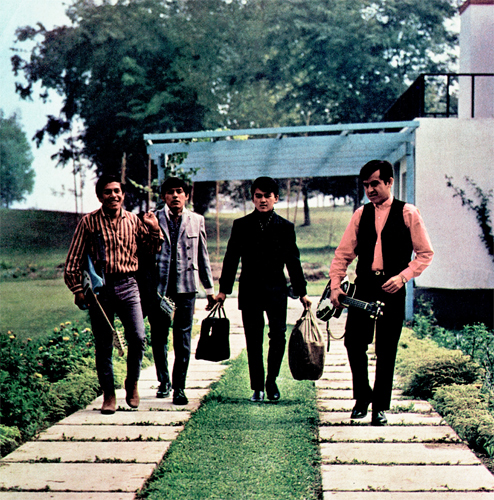 While I only got the promo version of this CD, hardcore fans might want to pony up the cash for the physical version instead of the digital version because the physical version comes with a fold-out Peruvian street art poster by illustrator Samuel Gutierrez.
Buy Peru Bravo: Funk, Soul & Psych in Peru's Radical Decade in North America
Buy Peru Bravo: Funk, Soul & Psych in Peru's Radical Decade in Europe
Author:
TJ Nelson
TJ Nelson is a regular CD reviewer and editor at World Music Central. She is also a fiction writer. Check out her latest book, Chasing Athena's Shadow.
Set in Pineboro, North Carolina, Chasing Athena's Shadow follows the adventures of Grace, an adult literacy teacher, as she seeks to solve a long forgotten family mystery. Her charmingly dysfunctional family is of little help in her quest. Along with her best friends, an attractive Mexican teacher and an amiable gay chef, Grace must find the one fading memory that holds the key to why Grace's great-grandmother, Athena, shot her husband on the courthouse steps in 1931.
Traversing the line between the Old South and New South, Grace will have to dig into the past to uncover Athena's true crime.