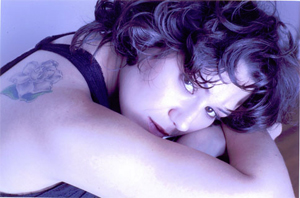 Brazilian singer Maria Rita, one of the leading vocalists from Brazil, is set to perform at New York's City Winery on Sunday, February 2 and Monday, February 3, 2014. This marks the return of Maria Rita after an 8-Year Absence. The concerts will have an intimate format of piano and voice. Maria Rita will be performing with pianist Tiago Costa.
"I've been playing with my pianist, Tiago Costa, for a long time and we kind of breathe together on stage. But these types of performances are a challenge. As a singer, in this setting, you are totally exposed," says Maria Rita. "There is very little room for mistakes. You breathe in the wrong place, you hold a note too long, and it all gets magnified. In a way, everything is much louder than when you are on stage with a lot of people around, a lot of noise. And it's a great challenge not only for the artists on stage. It demands a lot from the audience, too."
The program includes highlights from her four albums, including her 2013 Latin Grammy winner "Redescobrir."
"There will be songs from the various albums, some songs I have not recorded and I'm sure we will be doing some songs from Redescobrir," she says.
Maria Rita has won Latin GRAMMYs, more than any other Brazilian artist. She has sold more than 2.5 million copies of her four recordings, and has appeared in some of most important festivals and venues around the world.
Born September 9, 1977 in Sao Paulo, Brazil, Maria Rita Camargo Mariano is the daughter of popular singer Elis Regina, who died in 1982, and pianist and arranger Cesar Camargo Mariano, whom she has often cited as her greatest influence.
"I always wanted to sing," she once explained. "But the issue was not the 'wanting' but the 'why.' I don't like to do anything without a reason. It gets easier when you have a goal. The reason became clear when I realized I would go crazy if I did not sing. "
At 15 she moved to Chatham, New Jersey, in the United States, with her father. She finished high school and enrolled at NYU, graduating with degrees in Communications and Latin American Studies in 2000.
The following year – she was then 24 – Maria Rita began singing professionally. Her debut CD, Maria Rita, earned her three Latin GRAMMYs in 2004, including Best New Artist, Best Song in Portuguese (for her interpretation of Milton Nascimento's "A festa") and Best MPB Album.
It was followed by Segundo (2005), which earned her two more Latin GRAMMYs; Samba Meu (2007) which also won a Latin GRAMMY and Elo (2011).
Redescobrir (Rediscover) began as a tribute concert to Elis Regina on the 30th anniversary of her passing and developed grew into a touring show and CD.
"I had been on stage for more than 10 years; I had a number of albums and awards, so I felt I had nothing to prove," reveals Maria Rita. "If there is anybody out there who still thinks I'm only a singer because of my mother, poor you. There is nothing else I can do for you. I'm just doing my thing. I admire my mother too much. That's one of the reasons I didn't want to start my career singing her songs, I didn't want to intrude in her place. Her place is there and is untouchable. She is immortal.
"As far as the experience, every night I sang I told the audience that I was there not just as a singer but as a daughter. I could see the reaction of the people, how much they felt, how much they miss her. Honestly, to see that was a gift for me. It was a beautiful thing."
Maria Rita "Voice & Piano" Tour
Friday, January 31 – Scottsdale, AZ at Scottsdale Center for the Arts
Sunday & Monday, February 2 & 3 – New York, NY at City Winery
Thursday & Friday, February 6 & 7 – Chicago, IL at City Winery Chicago
Sunday, February 9 – New Bedford, MA at Zeiterion Theatre
Monday, February 10 – San Francisco, CA at SF Jazz / Miner Auditorium
Fri day, February 14 – Los Angeles, CA at Walt Disney Concert Hall, with tribute to Oscar Castro-Neves with Don Grusin (piano), Brian Bromberg (bass) and Alex Acuña (drums)
Buy Redescobrir
Author:
World Music Central News Department
World music news from the editors at World Music Central