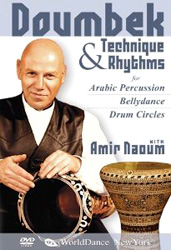 Any of you who've checked out our holiday gift guide know my penchant for encouraging giving musical instruments as gifts. There's no better way to encourage discipline, patience and math and science skills in young people than learning to play a musical instrument. But in this case, what works for children also works for adults. Adults who play music reinforce discipline, increase memory, reduce stress, improve organizational skills and sharpen the brain as we age. The great thing about this is that by learning to play an instrument both children and adults up a mental challenge for themselves that will keep the mind engaged and improve his or her general outlook. Are you going to suddenly turn into some great virtuoso? Probably not, but finding even a small amount of success in sitting in the back of your closet and making it all the way through "Greensleeves" on the plastic recorder is type of accomplishment you'd never get from vegetating in front of the television. It's also a kind way engage others whether you're starting out in a beginner's guitar or an oud class.
Amazon has done a brilliant job of drawing together musical instruments from around the world. Whether you've got the yen to take up the tuba or the Tibetan singing bowl, there's an instrument out there waiting for play. There's a good selection of half size instruments like violins and guitars, both acoustic and electric, for the half sized people in your life. You can get anything from a dumbek to an accordion to a ukulele to a full size sitar.
The really great bit about giving an instrument is that there's a boatload of aids to help you along. Along with all the other how-tos on playing the guitar or flute, there's the DVD Amir Naoum: Doumbek Technique and Rhythms for Arabic Percussion that includes beginner level dumbek instruction, dumbek how-to, Play dumbek for belly dance, or the clever set How to Play the Irish Tin Whistle – Tin Whistle & Book & CD Package and even the Cigar Box Kalimba Kit – Includes Cigar Box, Complete Hardware and Instructions. You can actually make your own kalimba and then play it.
There's also sheet music and song books available. In addition, there's helpful DVDs like Folk Rhythms-Learn To Play Spoons, Bones, Washboard and the Paper Bag, Gentle Djembe for Beginners, Volume 3 DVD Playing in 6/8 Time, Mel Bay presents Anyone Can Play E9 Pedal Steel Guitar, Bongo Grooves for Beginners, Bluegrass Jamming Essentials – Power Picking Vol. 5 DVD Playing with the Pros, More Dobro: A Lesson in Lap-Style Dobro Playing by Doug Cox and Drumset 101: A Contemporary Approach to Playing the Drums. The sky's the limit!
Now, I doubt that you should purchase a bassoon for your 70 year-old Aunt Flo if she's never played the bassoon just because she said she'd like the instrument. So, you might have to do a little homework to see what kind of instrument she'd like to learn how to play. Maybe, just maybe, Aunt Flo would be hell on the harmonica given half a chance.
An instrument is also great way to encourage the skills and confidence of children and young folks. Having family members club together for an instrument and some lessons would be an excellent gift. The sneaky bit is that the child would have several people amongst the family asking about lessons and playing to keep the child engaged and the instrument not relegated to some dark corner. And, hey if you have a family member that plays an instrument and is willing to offer some lessons, hey all the better! I don't think it's necessary to chain the kid to a chair to make them practice, but some gentle, but firm, insistence could make all the difference to their grades and make them a little more responsible and enhance cultural identity.
Concert DVDs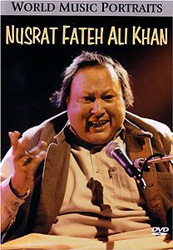 If you're looking for DVD concerts with a world music theme you might want to check out World Music Discoveries: Drums and Djembes of Burkina Faso, World Music Portrait: Nusrat Fateh Ali Khan, Peter Gabriel: Secret World – Live, World Music From India With the Ancient Poets of Râjasthân, World Music From Pakistan With Chants From the Sufis of Sind, or for a holiday treat Celtic Woman's Home For Christmas: Live From Dublin.
Other goodies include Sacred Blessings: Best Nature Music Videos including Chanting Om, Tibetan Singing Bowl and Classical Indian Flute & Veena, Crossroads Guitar Festival 2013, Can't You Hear the Wind Howl? The Life & Music of Robert Johnson, Blues And The Alligator: The First Twenty Years Of Alligator Records, Latin Music USA and High Lonesome – The Story of Bluegrass Music.
Other gift guides:
2013 World Music Gift Guide: Electronics
2013 World Music Gift Guide: Books
2013 World Music Gift Guide: Software, Miscellaneous Gifts and Music Charities
Author:
TJ Nelson
TJ Nelson is a regular CD reviewer and editor at World Music Central. She is also a fiction writer. Check out her latest book, Chasing Athena's Shadow.
Set in Pineboro, North Carolina, Chasing Athena's Shadow follows the adventures of Grace, an adult literacy teacher, as she seeks to solve a long forgotten family mystery. Her charmingly dysfunctional family is of little help in her quest. Along with her best friends, an attractive Mexican teacher and an amiable gay chef, Grace must find the one fading memory that holds the key to why Grace's great-grandmother, Athena, shot her husband on the courthouse steps in 1931.
Traversing the line between the Old South and New South, Grace will have to dig into the past to uncover Athena's true crime.