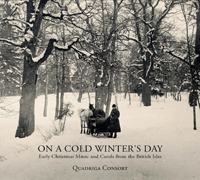 Looking to make the holiday season all shiny and bright with a little world music? Well, we've got the goods on the goodies this year. We've also got some blasts from the past just in case you missed them.
Quadriga Consort has come out with On a Cold Winter's Day: Early Christmas Music & Carols from the British Isles. Offerings include "A Wassail, A Wassail," "The Holy and the Ivy," the Irish traditional "On a Cold Winter's Day" and the English traditional "Drive the Cold Winter Away."
This year Celtic Thunder has on tap the cast recording of Christmas Voices with tracks like "Carol of the Bells," "God Rest Ye Merry Gentlemen," "Gabriel's Message" and "Have Yourself a Merry Little Christmas." If you're pining for more then there's the 2010 recording Celtic Thunder Christmas.
On the Harmonia Mundi label you can catch a listen to the re-issue of Carols from the Old & New Worlds, Vol. 1. Headed up by Conductor Paul Hillier and Theatre of Voices, this collection features music from Austria, Finland, Germany, England and the United States.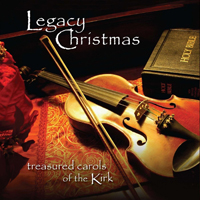 I am particularly fond of this offering. Chieftains singer Alyth McCormack has teamed up with a round of well-regarded Nashville musicians for the recording Legacy Christmas for which proceeds will be donated to the Franklin/Spring Hill, Tennessee based Living Waters for the World, an organization dedicated providing clean water to communities around the globe. Christmas music with a cause! What could be better than that? Joining in the music fun are fiddler Deanie Richardson, flutist and Irish whistler Sam Levine, keyboardist Russell Davies and guitarist, banjo, mandolin, bouzouki and bodhran player Melissa DuPuy. Legacy Christmas features such songs as "God Rest Ye Merry Gentlemen," "The Holly and the Ivy," "Lullaby for Irish Pipes/Away in a Manger" and "Ding Dong! Merrily on High/Angels We Have Heard on High."
Christmas Music from Medieval and Renaissance Europe by Sixteen & Harry Christophers was released in 1993, but this recording loses none of its charm with offerings like "Puer Natus Est Nobis," "Coventry Carol (2): "Lully, Lulla, Thou Little Tiny Child," "O Magnum Mysterium" and "Quem pastores laudavere." There's certainly no squeaky version "Santa Baby" on this gem.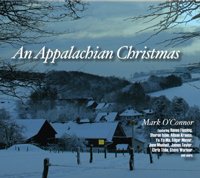 In case you missed it, there's folk, country and bluegrass fiddler Mark O'Connor's 2011 Christmas CD An Appalachian Christmas. This has goodies like "O Christmas Tree," "Away in a Manager," "Winter Wonderland" and "Slumber My Darling." He ends the CD with "Appalachia Waltz."
Putumayo has out this year Acoustic Christmas performed by various artists with tracks like "The Christmas Waltz," "Please Come Home for Christmas," "Let It Snow! Let It Snow! Let It Snow" and "I'll Be Home for Christmas." In case you missed it, there is also the older 2000 recording of Putumayo World Christmas with "Nadal De Luintra," Banks Soundtech Steel Orchestra's version of "God Rest Ye Merry Gentlemen" and "We Three Kings" performed by Michael Doucet.
Over the years Putumayo has put out a wealth of across the street and around the world holiday CDs that include Putumayo Presents: Christmas Around the World, Putumayo Presents: New Orleans Christmas, A Family Christmas, Celtic Christmas, World Christmas Party, Jazz & Blues Christmas, A Putumayo Christmas: World, Folk, Blues, Jazz and Soul, and Christmas Gumbo. These collections never lose their charm.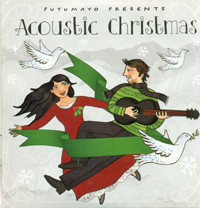 Celtic Woman offers up Home for Christmas Deluxe CD/DVD set this year with treats like "Hark The Herald Angels Sing," "Santa Claus Is Coming to Town," "Silent Night," "Joy to the World," "Winter Wonderland" and "O Tannenbaum." You can also get Celtic Woman: A Christmas Celebration to go along with this one.
Another CD/DVD set that might add a little sparkle to your holidays is the 2012 set of Sacrum Mysterium: Celtic Christmas Vespers by Meredith Hall and Jeannette Sorrell. Audiences are treated to versions of the Manx Gaelic carol "Oikan ayns Bethlehem," the Scottish Gaelic carol "Duan Nollaig" and the Irish reel "Christmas Eve."
For traditional junkies, there's the 2010 collection by Stile Antico entitled Puer Natus Est – Tudor Music for Advent & Christmas. I'm sure this offering will lure in a few scholarly musicologists with tracks like "Videte miraculum," "Agnus Dei" and "Magnificat."
Bonnie Rideout, Maggie Sansone and Al Petteway offer up A Scottish Christmas. Jam packed with "O Come, O Come Emmanuel/God Rest Ye Merry, Gentleman," "Rock Thee O' Child/Christ Child's Lullaby" and "The Huntsman's Bag of Grain/Goosegirl's Song/New Year's Day," listeners are treated to a fine and lovely Scottish styled Christmas.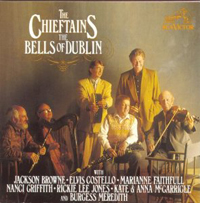 Even the Chieftans put out a Christmas CD. Entitled Chieftans Christmas: The Bells of Dublin, fans are lured and lulled by such offerings as the "The Bells of Dublin Christmas Eve," "I Saw Three Ships A Sailing" and "Carol Medley: O the Holly She Bears a Berry."
There is also the Ensemble Galilei and Maggie Sansone's Ancient Noels that will surely appeal to those wanting to have a brief respite from the jangle of mall carols. Ancient Noels contains tracks like "Cantiga de Santa Maria," "Gloucestershire Wassail/Tomorrow Will Be My Dancing Day/The Sussex Carol" and "Here Betwixt Ass and Oxen Mild/The Golden Carol."
Patricia Salas has put out this year Latin Christmas, on the ARC label. Dipping into folk traditions and festivals surrounding Christmas music from Chile, Mexico, Peru, Columbia and Argentina, Ms. Salas packs Latin Christmas with guitars, pan flutes and South American percussion. Latin Christmas has got goodies like "Arruru, Arruru" from Argentina, "Cholito, toca y retoca" from Peru and the Afro-Cuban track "Me negro, ta'contento."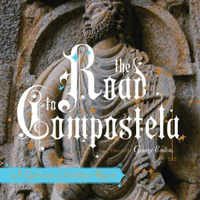 With previous recordings as the 2010 Christmas Revels: Down Through the Winters and the 2012 Strike the Harp: An Irish Christmas Revels, the Revels have on tap for this season the recording Road to Compostela: Galician Christmas Revels with tracks like "Hymn of the Ancient Galician Kingdom," "A Belen Vinde Pastores" and "Esta Noite De Natale."
Hawaiian Style Christmas 3, yes 3, offers up Kawika Kahiapo's version of "What Child Is This?," Tyler Nakamura's version of "O Come O Come Emmanuel" and Robi Kahakalau's "Holiday Hula." Now who could resist a holiday hula?
Also on tap for this holiday season is Buon Natale – Italian Christmas, set for release on November 25 and Moya Brennan's An Irish Christmas with songs like "Codail a Leanbh," "Deck the Halls" and "Oiche chiuin (Silent Night)" set for release on November 26th. South African singer and guitarist Jonathan Butler has out this year Merry Christmas To You with "Sweet Little Jesus Boy," "Sleigh Ride" and "Happy Holidays."
Canyon Records has put out a gem with Randall Paskemin's Christmas Cheer. It can't get any cooler than celebrating the holiday season with some Cree-style Round Dance songs. Filled with hand drums, percussion, celebratory chant, storytelling and a hand drum playing weasel on the cover art, this has to be one of my favorite holiday music CDs. "Baby's First Christmas," "Dreaming of a Christmas" and "Santa Is Coming to Town" are especially delightful.
To step completely off the beaten path is James Whetzel's Holiday: Sarod & Beats. Dishy with sarod, accordion, mandolin, bendir, darbouka and table, Sarod & Beats doles out holiday tunes through the prism of a South Asian sensibility. Cool and quirky, this recording takes on "Angels We Have Heard on High," "The Dreidel Sarod" and "O Holy Night." Mr. Whetzel conjures up elegance on the sarod and all without a cheesy version is sight. "God Rest Ye Funky Bangra" is a wickedly good holiday party song.
If you're searching for Hanukkah holiday music you might want to check out the Klezmatics'2006 Woody Guthrie's Happy Joyous Hanukkah with tracks like "Hanuka Bell," "(Do the) Latke Flip-Flip" and "Hanuka's Flame." There's also Erran Baron Cohen Presents: Songs in the Key of Hanukkah. Yes, that's Sacha Baron Cohen's brother. This recording offers "Dreidel," "Look To the Light" with Jules Brookes and "Relics of Love and Light" with Idan Raichel and Avivit Caspi. Hanukkah Swings by Kenny Ellis sports "Swingin' Dreidel," "Hanukkah Candles" and "Twas the Night Before Hanukkah." Celebrate Hanukkah with Craig Taubman, Debbie Friedman, Peter Yarrow and Rabbi Joe Black comes with goodies like "Chanikah/Solstice," "Light One Candle" and "Tzur Chayeinu."
The Kwanzaa CD supply runs a little thin, but let me recommend Women of the Calabash's The Kwanzaa Album with tracks like "Shekere Samba," "Ituri Forest," "Oshun Chant" and "Lift Every Voice and Sing."
Sacred or secular, traditional or eccentric, poetic or outlandish, all this holiday music is sure to lighten your load and make that trip over the river and through the woods a bit brighter. Enjoy.
Author:
TJ Nelson
TJ Nelson is a regular CD reviewer and editor at World Music Central. She is also a fiction writer. Check out her latest book, Chasing Athena's Shadow.
Set in Pineboro, North Carolina, Chasing Athena's Shadow follows the adventures of Grace, an adult literacy teacher, as she seeks to solve a long forgotten family mystery. Her charmingly dysfunctional family is of little help in her quest. Along with her best friends, an attractive Mexican teacher and an amiable gay chef, Grace must find the one fading memory that holds the key to why Grace's great-grandmother, Athena, shot her husband on the courthouse steps in 1931.
Traversing the line between the Old South and New South, Grace will have to dig into the past to uncover Athena's true crime.