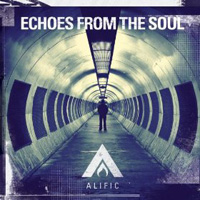 Alific – Echoes From the Soul (Rootfire Records, 2013)
Gaudi – In Between Times (Six Degrees Records, 2013)
Combining reggae and its spacey subgenre dub with electronica-informed downtempo "chill" music is as tricky a proposition as mixing any sort of global music with such modern accoutrements. Still, reggae has the advantage of having a certain laid back quality built into it, so the challenge of locating the middle ground between the roots and the right contemporary sensibility is perhaps less daunting.
Brendan "Alific" Dane is a multi-instrumentalist, arranger and vocalist who played bass in San Diego reggae band Stick Figure before relocating to Washington D.C. a couple of years ago. There he began honing a reggae/downtempo-straddling sound, and gives us the results on Echoes From the Soul, a visionary, satisfyingly best-of-both-worlds disc. The songs range from the consciously encouraging "Live Up" (featuring KBong) to the echoey melancholia of "InnerCity Dubpression" and "Madness," on which Thievery Corporation saxophonist Frank Mitchell Jr. helps navigate a jump from straight ahead reggae into third wave ska. This album grabs you from the start and gets even better as it grooves along. Recommended for reggae heads and the sonically adventurous.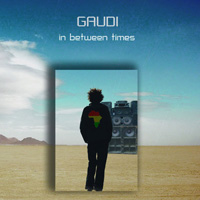 Reggae elements are less prevalent on Gaudi's In Between Times, but a clear dub aesthetic is present throughout and many of the tracks ride Jamaican-flavored riddims. (Gaudi, after all, is the man who gave us the brilliant Dub Qawwali, which featured the voice of immortal Sufi devotional singer Nusrat Fateh Ali Khan atop pulsating reggae beats.)
A master of many instruments and an inventive programmer to boot, Gaudi alternates throbbing minimalism with more heavily layered backgrounds, mixing manufactured sounds with organic ones and forwarding a consistently engaging, mind-bending sonic vibe. Standouts include the nyabinghi "Babylon is Fallin," flute-laced "Tamino and the Temple of Dub" and appropriately skittery "Crucial Data." Such guest artists as former Black Uhuru frontman Michael Rose, mad genius Lee Perry and U.K. bassist extraordinaire Dennis Bovell are on hand to provide further quality.
Buy Echoes From the Soul and In Between Times
Author:
Tom Orr
Tom Orr is a California-based writer whose talent and mental stability are of an equally questionable nature. His hobbies include ignoring trends, striking dramatic poses in front of his ever-tolerant wife and watching helplessly as his kids surpass him in all desirable traits.