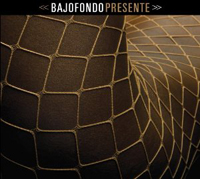 Every year, from September 15 through October 15, the United States of America celebrates Hispanic Heritage Month. Many Americans celebrate the culture and traditions of those who trace their roots to Mexico, Puerto Rico, Spain, and all the other Spanish-speaking nations of Central America, South America and the Caribbean. According to the U.S. Census Bureau, the Hispanic population of the United States as of July 1, 2012 is 53 million, making people of Hispanic origin the nation's largest ethnic or racial minority. Hispanics constituted 17 percent of the nation's total population.
World Music Central participates in this celebration with a selection of some of the best contemporary artists, music albums and videos rooted in traditional music that represent a wide range of nations and regions.
Argentine Tango and Tango Nuevo
Contemporary tango revolutionaries Bajofondo have a new album titled Presente, which has three Latin Grammy nominations this year for Album of the Year, Instrumental Album of the Year and Best Alternative Song (for track "Pena En Mi Corazon"). The production team of Santaolalla and guitarist Juan Campodónico captures the common links and individual features of the music of the Rio de La Plata, the river that separates and unites Argentina and Uruguay, incorporating traditional sounds with cutting edge electronica.
New Tango maestro Pablo Ziegler & Metropole Orkest have a new album titled Amsterdam Meets New Tango (ZohoMusic, 2013). Pablo Ziegler is known for his mix of tango and jazz improvisation. The album features a mix of tango, jazz, blues, Brazilian music and South American folk rhythms.
Argentine saxophonist Julio Botti is a new name to the world of tango jazz. The saxophone is not normally associated with tango music. Botti's album is Tango Nostalgias (Zoho Music, 2013).
Pablo Ziegler has re-arranged some of his most vibrant compositions specifically with Botti's soaring soprano horn in mind. Most of the material was recorded in Buenos Aires using Ziegler's regular trio of Quique Sinesi on guitar, Walter Castro on bandoneon and the Ziegler himself on piano, augmented by Horacio Hurtado on acoustic bass and Quintino Cinalli on percussion and drums.
Buenos Aires-born bassist and composer Pablo Aslan has a new album titled Tango Grill (Zoho Music, 2010). Aslan has lived in New York since 1980, and is the leading exponent of the New York tango jazz scene. His sextet Avantango features the top Argentine tango and jazz musicians in New York.
Amapola Dry is led by New York-based Argentine musicians Sofia Juan (piano, vocals) and Martin Fuks (vocals, guitar, live electronics, live visuals). The group's sound is characterized by edgy global electronica, traditional tango and pop vocals. "We use traditional instruments (bandoneon, guitar, piano), altogether with electronic sounds, taking from this new "palette" the closer colors, on feeling and deepness, to our Tango flavor".
The Latin Grammy nominees for Best Tango Album this year are:
Tango Nostalgias by Julio Botti; Romance De La Luna Tucumana by Diego El Cigala; Tangos y Canciones Criollas by Hernán Lucero; Piazzolla De Cámara by Ramírez bySatorre; Amsterdam Meets New Tangoo by Pablo Ziegler & Metropole Orkest, Conducted By Jules Buckley
Canada's Latin Music Scene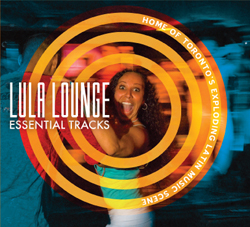 This first release by the Lula Lounge Records label, Lula Lounge: Essential Tracks, focuses on Toronto's thriving Latin scene and features established and emerging artists who have performed on the Lula stage over the past decade. The CD documents the evolution of Latin music in Toronto as waves of immigration to Canada from the Caribbean and Latin America brought corresponding swells in salsa music production. Included are pioneers of the Toronto Latin music revolution such as Jane Bunnett, Luis Mario Ochoa, Son Ache and Hilario Duran, established artists such as Caché and Luisito Orbegoso, as well as today's most popular acts: Telmary, Yani Borrell, Jorge Maza, Roberto Linares Brown and Latin Grammy-winner Alex Cuba (formerly of the Puentes Brothers).
Colombia
Son De Pueblo's album Traditional Songs and Dances from Colombia (Arc Music, 2013) celebrates the joy of life with a mix of engaging Afro-Latin musical traditions from the plains, mountains, and the Caribbean peppered with salsa, rumba, and musical genres from throughout Latin America.
Cuba
Cuba has been delivering some of the finest jazz pianists in recent years. Keyboardist Roberto Fonseca has a new album titled Yo (Montuno Producciones/Concord Jazz, 2013) where he mixes the sounds of Africa, Cuban roots and carnaval music, and the best electronic grooves, venturing into trip-hop.
Dominican bachata
Modern bachata star, singer-songwriter Juan Luis Guerra, is one of the most popular artists of Latin American music. He has an exciting live album titled Asondeguerra Tour loaded with many of his international hits.
Bachata Roja performs traditional bachata music from the Dominican Republic. The group has a recent album titled Amor y amargue (iASO Records, 2011) that features timeless bittersweet romance bachata classics.
Mexico and Mexican Diaspora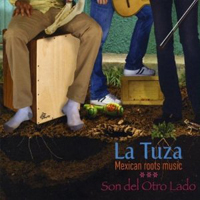 From Mexico comes the brand new album by Los Atemperados v2.0 titled De Barro y Maiz (Urtext, 2013). The group combines son jarocho (traditional music from the state of Veracruz, Mexico) as well as nueva trova, Latin American folk, baroque, contemporary classical and even a little progressive rock. The multi-instrumentalists of Los Atemperados v2.0 use a wide variety of instruments, including guitars, keyboards, jaranas, harp, flutes, contrabass, teponaztli, and and quijada (donkey jawbone).
La Tuza hails from the state of Massachusetts in the United States. The multinational band performs Mexican roots music and has an album titled Son del Otro Lado. The trio specializes in son huasteco of central Mexico, the lively son calentano from the Mexican Hotlands, and the syncopated son jarocho. La Tuza uses traditional Mexican instruments, such as jarana jarocha, guitar, jarana huasteca, requinto, violin, cajon, marimbol, pandero, and quijada (donkey jawbone).
Café con Pan started as a traditional son jarocho duo in Veracruz, Mexico. The musicians, Alex Dempster (guitarra de son) and vocalist Kali Niño moved to Toronto in 2009 and began incorporating urban sounds as well as composing original material. The group uses hand-crafted traditional guitars, zapateado dancing and percussion. Their recent CD is titled Nuevos Caminos a Santiago, recorded in Toronto, Los Angeles and Jalapa (Xalapa).
Peru
The brand new compilation Peru Maravilloso features a great selection of vintage 1960s and 1970s cumbia, guaracha, chicha, soul-jazz, Latin-jazz, rock and psychedelic music.
Puerto Rico
Plena masters and innovators Gary Nunez y Plena Libre released Corazon recently. The band is rooted in plena and bomba and adds other elements to its tasty mix such as Dominican merengue, Cuban songo, Latin jazz and rock. "We emphasize the sound of the drum in the eternal dialog with the voice and the rest of the musical ensemble," says bandleader, bass player, and founder Gary Núñez, "as we adapt elements of jazz, rock, and other Latin and Afro-Caribbean music to our roots."
Another fine release from Puerto Rico is Hijos de Agüeybaná's Agua del Sol (Tumi Music, 2012). Bomba, a vibrant Afro-Puerto Rican musical genre is the focus of the album. The superb group introduces a wide range of bomba forms, from the very traditional to salsa, jazz and electronic explorations.
Spain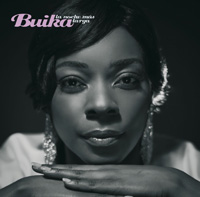 Afro-Spanish singer Buika has developed into one of the great divas of Spanish song. Her repertoire includes Spanish song 9copla), rancheras, flamenco, boleros, Afropop, and soul. Buika's latest release "La Noche Mas Larga" (Warner Music Spain, 2013) was recorded with Madrid-based Cuban pianist Ivan "Melón" Lewis and also features skilled Spanish percussionist Ramón Porrina.
Legendary Madrid independent record label Nuevos Medios introduced the sounds of flamenco innovators in the early 1980s. A three CD anthology titled Nuevos Medios 30 Aniversario 1982-2012 collects some of the best artists in the label's impressive roster. Nuevos Medios was created in 1982 by the late Mario Pacheco and Cucha Salazar. The aim of the company was producing popular music deeply rooted in the immense Spanish language tradition but with an international accent. Nuevos Medios broadened the limits of flamenco and Spanish pop music.
Malvela is a group of women from northeastern Spain spanning different generations, from Señora Carmen who was 86 years old at the time of the recording to Raquel Dominguez who was 32. The ladies from the Galician region are devoted to rescuing from oblivion the old songs of the Mos-Porrino region, on the border with Portugal. Malvela was created in a class about popular music taught by folk singer Uxia in her native village, Sanguineda. In 2002 they released their first album. Their most recent recording is "Raianas" (Fol Musica, 2011), their 4th album, recorded live. "Raianas" is a journey through the music of both banks of the Miño river, with traditional and contemporary songs along with new songs and some of the best known "hits" of the group. The album focuses on the Raiano (border) repertoire, rejoicing in the spirit of brotherhood with Portugal that Malvela have expressed since their first album.
Bagpiper and pianist Cristina Pato hails from the northeastern Spanish region of Galicia and currently lives in New York City. On her latest album, Migrations (Sunnyside, 2013) she brings together traditional Galician music, jazz, world sounds and classical music. "The idea of things and persons finding their space in another place without losing their identity serves here as the metaphor of my own way of finding a musical language that would honor my roots, my instinct, my education and all the beautiful things I have learned from other artists in my personal trip…"
Afro-jazz and world music trio Diouke features Senegalese musician Abdoulaye N'diaye (kora and voice), Frenchman Matthieu Saglio (cello) and Spaniard Carlos Sanchis (accordion, harmonica and keyboards). Together they weave a fascinating dialog with four voices: the kora, cello, accordion and the harmonica. The three musicians met in Valencia (one of Spain's creative spots), a crossroads of Mediterranean cultures. For their first album, the trio invited Israeli percussion player Itamar Doari (who accompanied Avishai Cohen), drummer Jesús Gimeno (long-standing accomplice of Matthieu within flamenco jazz outfit Jerez-Texas), Cuban musician Roque Martínez on the saxophone, Brazilian vocalist Thais Morell, and the choruses of Nigerian singers Damilola and Morenike Otusemade.
Mundofonias' The Ultimate Guide to Spanish Folk Music (Arc Music, 2013) is a great introduction to some of the leading contemporary folk music groups from many regions in Spain. The compilation was curated by the Mundofonías radio team, Juan Antonio Vázquez and Araceli Tzigane.
Radio Cos is a group from Spain's northeast formed by Xurxo Fernandes and Quique Peon, singers and pandeireteiros (tambourine players), together with three prestigious instrumentalists: Pedro Lamas on bagpipes and soprano sax, Nikolay Velikov on violin and Xan Pampin on the accordion. Radio Cos have developed a new vision of Galician roots music, blending tradition with modern elements. The melodies used in their album were taken from their files of field recordings, gathered throughout more than three decades all over the Galician region.
Jazz singer Rebeca Vallejo was born and raised in Madrid. She lives in the New York area and has recorded an album titled Azúcar, Canela (sugar, cinnamon). Vallejo showcases her mix of traditional jazz with Brazilian bossa nova, and flamenco rhythms from her native Spain.
Andorra-born guitarist Vasco Hernández moved to Madrid as a baby and later to Barcelona. He has a new album titled Luz de otra manera. Hernández plays a lighter form of flamenco using guitar, palmas (handclap percussion) and zapateados (flamenco tapping) with modern and global instruments such as bass, darbuka, and clay pot drum.
United States
Southern California band Los Cenzontles ("The Mockingbirds") have a new album titled Regeneration that features Los Lobos' David Hidalgo and Jackson Browne. The group combines trippy vintage rock, several forms of the diverse Mexican traditional music, and the border-crossing sounds developed by young Mexican-Americans, the fastest growing demographic group in the United States.
UNC's Charanga Carolina is the only university-based charanga ensemble in the state of North Carolina and probably in the United States. They have an album titled La Familia. The Cuban "charanga" ensemble features flute, violins, brass, piano, bass, and percussion. It is associated with danzón, a musical and dance style with roots in European light classical and Afro-Cuban music. The charanga also played a central role in the development of salsa music in the 1960s and 1970s in New York City. UNC's Charanga Carolina specializes in Cuban danzón and New York-style salsa music. The ensemble is directed by David F. García.
David Correa and Cascada the San Francisco Bay Area have an album titled Eterna Primavera where Correa's guitar travels through the world of Latin guitar, rumba flamenca, and Middle-Eastern influences as well. The musicians on the CD include David Correa on guitar, Lee Howard on bass & Tim Bolling on percussion and special guest Alfredo Caceres on guitar.
Uruguay
Florencia Gonzalez, composer, performer (multi woodwind player, singer), and session musician, leads bands that range from a duo of guitar and saxophone to a 20-piece Big Band. In addition to her jazz projects, she leads a Candombe Project, which includes horns, percussion, singing and a lot of beautiful tunes from Uruguay and Argentina. Her album is titled Woman Dreaming of Escape.
Venezuela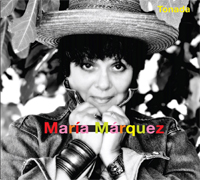 Venezuelan singer Maria Márquez released Tonada (Adventure Music) this year. It's the follow-up to her critically-acclaimed 2004 release, Nature's Princess. Tonada was produced by Maria and renowned percussionist John Santos, and features some of the San Francisco Bay Area's best musicians, such as Mr Santos, Peter Barshay, Rich Kuhns and Scott Amendola, among others. Also featured is special guest Ray Bonneville on slide guitar. "The hauntingly beautiful melodies derived from the Venezuelan folklore are an essential part of the fabric that makes me who I am. At the core of it all, I wanted to showcase the raw but powerful sound of the Venezuelan cuatro which is at the heart of Venezuelan folk music," says Maria Márquez in the liner notes.
Raquel Cepeda is a Venezuelan jazz vocalist and full-time geologist in the Texas oil industry, who is also a visual artist, writer, and dancer. In 2001 she released her first CD, Juegos de Playa, which she recorded with singers Karina Stone, Antonia Toro, and Joanna Vega, along with important jazz musicians from her homeland, including Gonzalo Micó. Her new album is I'm Confessin (Peonia Music, 2013), produced by Paul English. I'm Confessin' contains American standards, Brazilian bossa nova and sambas, Latin boleros, a Venezuelan tonada, and even a ballad of her own.
Mr. Pauer is the artistic name of a Venezuelan producer based in the Miami (Florida) area. He plays electronic music based in cumbia and other rhythms from South America. His album is titled Soundtrack.
Flamenco
The Latin Grammy nominees for Best Flamenco Album coincide with some of the best flamenco releases of the year: Tierra by guitar maestro Vicente Amigo (Legacy/Sony Music Entertainment España), Un Viaje Por El Cante by rising star Argentina (LP Flamenco/Rosevil Productions), Mi Única Llave by celebrated cantaor (singer) José Mercé (Blue Note Flamenco/EMI Music Spain), Autorretrato by the young heir to the Morente dynasty, Estrella Morente (EMI Music Spain), Real by popular cantaor Miguel Poveda (Universal Music Spain/Discmedi) and Soy Flamenco by legendary guitarist Tomatito (Universal Music Spain)
Although most flamenco albums are produced in Spain, occasionally you find recordings such as Al Gitano Por Flamenco (Acqua Records, 2011) by Geromo Amador y Hector Romero Ensamble released in Argentina. It is as flamenco tribute to popular Argentine singer Sandro. Geromo Amador is a Spanish Gypsy singer that performs regularly in Buenos Aires flamenco nightclubs. His colleague is a classically trained guitarist from Buenos Aires, who studied flamenco in Spain with El Entri, Paco Serrano, Antón Jiménez and Ramón Jiménez.
Salsa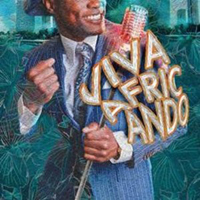 Africando is fascinating international salsa super-group that brings together West African vocalists deeply inspired by Cuban music and salsa with top Latin music musicians. The band has a new album titled Viva Africando. Producer Ibrahima Sylla and arranger Boncana Maiga flew a group of New York's top Latin musicians led by pianist Oscar Hernandez to Paris. There they reunited with Africando's vocal stars, Medoune Diallo, Sékouba Bambino, Amadou Ballaké and Shoubou, along with other guest singers from diverse African and American countries, singing in 10 different languages. The album finale features a tribute to Africando by the fabulous Spanish Harlem Orchestra, featuring Ray de la Paz.
Best Salsa Album Latin Grammy nominees this year include Una Mujer Que Canta by Albita; 25 Años, 25 Éxitos, 25 Artistas by Guayacán; Me Llamaré Tuyo by Víctor Manuelle; Que Seas Feliz by Tito Nieves; Gilberto Santa Rosa by Gilberto Santa Rosa; and Sergio George Presents Salsa Giants by Various Artists.
Books
To find out more about the musics of Latin America and Spain, check out these books: Musics of Latin America by Robin Moore, Music of Latin America and the Caribbean by Mark Brill, The Garland Handbook of Latin American Music by Dale Olsen, The Latin Tinge: The Impact of Latin American Music on the United States by John Storm Roberts, and Gypsies and Flamenco: The Emergence of the Art of Flamenco in Andalusia by Bernard Leblon.
The anti-Hispanic propaganda in the English-speaking world is the subject of these two interesting books:
Spain's Long Shadow: The Black Legend, Off-Whiteness, and Anglo-American Empire by María DeGuzmán; and Tree of Hate: Propaganda and Prejudices Affecting United States Relations with the Hispanic World by Philip Wayne Powell

Latin Grammy Nominees
Finally, we feature the Latin Grammy nominees not mentioned above who have released recordings in traditional, fusion or world music categories:
Best Contemporary Tropical Album
Leslie Grace by Leslie Grace
Escultura by Guaco
Asondeguerra Tour by Juan Luis Guerra
Amor Total by Toby Love
Amarle by Vocal Song
Best Traditional Tropical Album
Sentimentales by Lucy Fabery y Humberto Ramírez
La Canción Cubana by Miriam Ramos con Barbarito Torres, Ernán Lopez-Nussa y Rolando Luna
Un Siglo De Pasión by Arturo Sandoval
La Habana Tiene Su Son by Septeto Nacional Ignacio Piñeiro
Vamos Pa' La Fiesta by Septeto Santiaguero
Best Tropical Fusion Album
Obsesiónate by Casadiego
Pégate by Grupo Treo
Boogaflow by Palmacoco
Suerte by Tecupae
Corazón Profundo by Carlos Vives
Best Instrumental Album
Presente by Bajofondo
Dos Mundos 2 by Huáscar Barradas & Leopoldo Betancourt
Trio by Hamilton de Holanda
Dances From The New World by Paquito D'Rivera y Sergio & Odair Assad
Latin American Classics by Theodore Kuchar Conducting The Orquesta Sinfónica De Venezuela
Best Folk Album
El Caballo De Oro by Reynaldo Armas
Luz – Una Navidad Celta En Venezuela by Gaêlica
Gualberto + C4 by Gualberto Ibarreto y C4 Trío
Clásicos – El Pecado Original by Los Nocheros
De Cantos y Vuelos by María Mulata
Carnaval En Piano Charango by Chuchito Valdés y Eddy Navia
Best Latin Jazz Album
What's Up? By Michel Camilo
¡Ritmo! by The Clare Fischer Latin Jazz Big Band
On The Way by Negroni's Trio
Live In Hollywood by Poncho Sanchez And His Latin Jazz Band
Border-Free by Chucho Valdés & The Afro-Cuban Messengers
Grand Piano Live by Chuchito Valdés
Author:
Angel Romero
Angel Romero y Ruiz has been writing about world music music for many years. He founded the websites worldmusiccentral.org and musicasdelmundo.com. Angel produced several TV specials for Metropolis (TVE) and co-produced "Musica NA", a music show for Televisión Española (TVE) in Spain that featured an eclectic mix of world music, fusion, electronica, new age and contemporary classical music. Angel also produced and remastered world music albums, compilations and boxed sets for Alula Records, Ellipsis Arts, Music of the World.