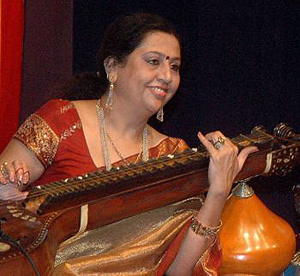 Veena Foundation and Bharat Veenalaya – Delhi are organizing a grand Veena Festival in Delhi on the 2nd October 2013 which falls on the Gandhi Jayanti Day.
The veena is one of the most ancient string instruments of India. Its origin can be traced back to the ancient yazh, a stringed instrument, similar to the Greek harp. Revered as the consummate music instrument it is named after the Hindu goddess Saraswati, who is usually depicted holding or playing the instrument.
It is very appropriate that ICCR (Indian Council for Cultural Relations) and the IIC (India International Centre) are partners in organizing this Veena Festival. ICCR with its exemplary service in their efforts in sustaining the rich Indian heritage and culture, also show case it both in India and all around the Globe.
The Gandhi Jayanti is celebrated in India to mark the occasion of the birthday of Mahatma Gandhi, the "Father of the Nation". The United Nations announced on 15 June 2007 that it adopted a resolution which declared that October 2 will be celebrated as the International Day of Non-Violence and Peace. And what better way than a Veena Festival to venerate it!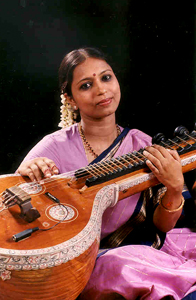 All music connoisseurs are cordially invited to attend the grand veena recitals by eminent Veena artists to commemorate this day dedicated to world peace and Harmony. The Organizers are also honoring the following Veena Artists with an award/Title "Veenavadana Shastragna".
Details:
Wed. 02 Oct. – 10:30 AM Felicitation and Award ceremony at the IIC Auditorium, India International Centre, 40, Max Mueller Marg, New Delhi – 110003
Awardees: Vidushi Rugmimi Gopalakrishnan
Vidushi Dr Suma Sudhindra
Vidushi Saraswati Rajagopalan
Wed. 02 Oct. – 1045 AM Morning concert at IIC Auditorium
Veena Recital:
Vidushi Saraswati Rajagopalan. Followed by Vidwan B.Sivakumar.
Wed. 02Oct : 06:00 PM Evening Concerts
At the ICCR Azad Bhawan Auditorium, Indraprastha Estate, New Delhi-1100
Veena Recital:
Vidushi Dr. Suma Sudhindra followed by Vidushi Rugmini Gopalakrishnan.
Festival is conducted in other cities like Chennai, Bangalore, and some select International venues like in the USA, Canada, Singapore, Europe & Australia.
All are Welcome.
RSVP: issaikudumbam@gmail.com (Lakshmi)
Author:
Dr. Saroja Raman
Dr. Saroja Raman is a vocalist who has been pursuing Carnatic music from the age of 7. She has a Doctorate PhD in Music from the Delhi University, India