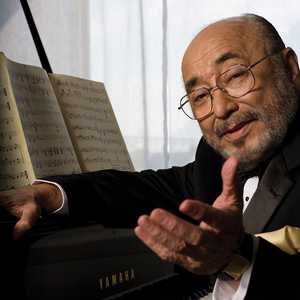 Venezuelan salsa star Oscar D'León, Cuban music innovator Juan Formell, bossa nova pioneer Roberto Menescal, Colombian folk music legend Totó La Momposina, Argentine singer Palito Ortega, American Latin jazz and salsa maestro Eddie Palmieri, and Spanish rock pioneer Miguel Ríos will be honored with The Latin Recording Academy's Lifetime Achievement Award.
The names of the recipients were announced today by The Latin Recording Academy. These honorees will be acknowledged at a special invitation-only ceremony on Wednesday, November 20, at the Four Seasons Hotel Las Vegas as part of the weeklong 14th Annual Latin GRAMMY Awards celebration.
The Lifetime Achievement Awards is presented by vote of The Latin Recording Academy's Board of Trustees to performers who have made creative contributions of outstanding artistic significance to the field of recording during their careers.
"It is with great pride that we announce this year's honorees, who not only epitomize the essence of true masters of their craft and genre, but represent the global musical spectrum that encompasses the Latin community at large," said Gabriel Abaroa Jr., President/CEO of The Latin Recording Academy. "We continue to be humbled by their contributions to the musical legacy of the Latin world, and celebrate and honor their accomplishments and the talent that they have graciously shared with us over the decades, which will continue to endure for generations to come."
Mario Kreutzberger, the popular variety show host better known as "Don Francisco" and Mexican musician and composer Pedro Ramírez Velázquez are the recipients of the Trustees Award.
Author:
World Music Central News Department
World music news from the editors at World Music Central