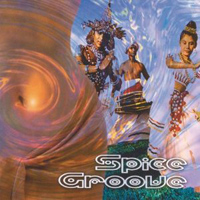 Various Artists
Spice Groove (WorldWide Records, 2003)
Legendary DJs like Ravin of The Buddhar Bar in Paris have put Indian sound firmly in the global lounge arena. A range of Indian lounge remixes have emerged, but not all live up to the mark. This compilation features fusion lounge, with many tracks reflecting a clear Indian influence.
The CD has 11 tracks. Our picks include Lord Shiva by Bhakta and HeadPeeper by Pili Pili. The track Serpent of the Nile by James Asher also stands out. Asher is one of the more prominent artists in this compilation. We also recommend Asher's other album Raising the Rhythms.
Buy Spice Groove
Author:
Madanmohan Rao
Madanmohan Rao is an author and media consultant from Bangalore, and global correspondent for world music and jazz for World Music Central and Jazzuality. He has written over 15 books on media, management and culture, and is research director for YourStory Media. Madan was formerly World Music Editor at Rave magazine and RJ at WorldSpace, and can be followed on Twitter at @MadanRao.