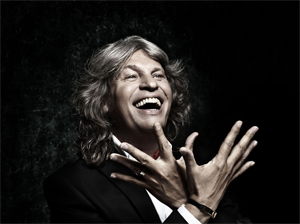 The second week of the 8th edition of the Festival Suma Flamenca de la Comunidad de Madrid will take place June 10-16 in Madrid. The festival will feature nine different shows, including song and dance, together with two encounters of poetry, song and guitar and 74 performances at flamenco clubs.
The Teatros del Canal will be the main venue for this week's program which includes eight shows.
Flamenco singer José Mercé will perform on Tuesday, June 11 at 20:00 accompanied by Diego del Morao on guitar. Venue: Sala Roja.
The second show will take place on Wednesday, June 12th, at 20:00 with two performances. The Sala Roja will present famed dancer Javier Barón, singer Esperanza Fernández and guitarist Manolo Franco with their show En clave de 6. They will be accompanied by bass, percussion, jaleos and palmas under the direction of José Luis Ortiz Nuevo. At 20:30, the Asociación de Tablaos Flamencos de Madrid (ATFM) will transform the Sala Verde into a large tablao (flamenco nightclub) with the leading singers, guitar players and dancers from the famous nightclubs Corral de la Morería, Café de Chinitas, Las Carboneras, Las Tablas and Torres Bermejas.
Meanwhile, the Sala Juan de la Cruz at Teatro de La Abadía will present Singer Montse Cortés on Wednesday, June 12th at 21:00. She will perform a tribute called Flamencas en la sombra, dedicated to forgotten female voices that left a mark in flamenco music, including María Peña, La Andondá and Paca Aguilera. Montse Cortés will be accompanied by Paco Heredia on guitar, Bandolero on percussion and dancer Nino de los Reyes.
On Thursday, June 13th, Suma Flamenca will stage two performances. The voice of flamenco Singer Arcángel will join the kaval flute of renowned Bulgarian flutist Theodosii Spassov. The show was conceived at the Bienal de Flamenco Países Bajos (Flamenco Biennial of the Low Countries) and will be seen in Spain for the first time. The second show will be half an hour later at the Sala Verde. Flamenco para tres (Flamenco for three) will feature the new choreography by Alfonso Losa, accompanied by dancers Nino de los Reyes and Jesús Carmona.
Antonio Carmona and Argentine- Israeli singer Pavlo Rosenberg will join their voices at the concert titled Mad-Tlv-Mad where they will explore flamenco rhythms, rock, pop, global sounds and will navigate Moroccan, Jewish and Gypsy cultures. This concert will take place on Friday, June 14th at 20:00, at the Sala Roja at Teatros del Canal.
The great lady of flamenco, Carmen Linares will recreate cante jondo, including various flamenco styles. The concert will take place on Saturday, Jun 15th at 20:00, at Sala Roja. She will be accompanied by José Antonio Rodríguez and Salvador Gutiérrez on guitars, and Adolfo Lobato on dance.
Teatros del Canal are located at Calle Cea Bermúdez 1, 28003 Madrid, Spain. Phone:+34 913 08 99 99
Author:
World Music Central News Department
World music news from the editors at World Music Central