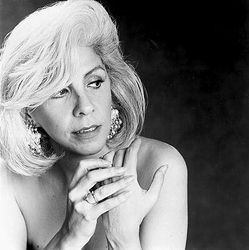 Cuban singer Miriam Ramos won the Cubadisco 2013 Grand Prize for the compilation La canción cubana. Vol. 1, De la tradición /Vol. 2, Entre 1948 y 1960 / Vol. 3, Entre 1962 y 2002, produced by Colibri Recording Company.
Ramos was also the recipient of awards in other categories: Trova Tradicional with the CD La canción cubana. Vol. 1 De la tradición; and Compilation with La canción cubana. Vol. 1, De la tradición / Vol. 2, Entre 1948 y 1960 / Vol. 3 , Entre 1962 y 2002.
María Elena Mendiola received the Producer of the Year prize while Juan Piñera and Descemer Bueno shared the Composer Award.
The second Award Gala night presented the Special Prize to the albums Mis anhelos. Vol.1 and 2, by Omara Portuondo and Lecuona a todo piano, by pianist Franco Rivero. Enrique Álvarez, Dagoberto Gónzalez (father and son) – Orquesta Aragon violinists – and Lázaro Rigoberto Garbanzal received the Honor Prizes.
Frank Delgado won in the Trova category with the CD Ustedes los trovadores no saben na de la vida; Ni antes ni después, by Roberto Cucurucho Rodríguez in the Instrumental Music category, Mí voz by Argelia Fragoso won the Live Recording.
Prizes were conferred also to Liuba María Hevia with Liuba canta a Teresita in Music for Children; Josué Tacoronte with Brouwer Flamenco in Concert Soloist; Román Filiú with Musae in Jazz; and Yosvany Terry in Today's Opinion in Cuban Jazz.
Alejandro Pérez repeated this year with the Music Video award with Tus luces sobre mi, by Descemer; in the Audiovisual Concert category, the winner was Up into de silence. E.E. Cummings poetry with music by Sue Herrod in the voice of Diana Fuentes, by Diana Fuentes, Luis Najmías Jr. and Sue Herrod.
The Sunday gala offered a 'violinada' including arts teaching students from the schools Paulita Concepción, Manuel Saumell, Amadeo Roldan Conservatory and relevant musicians with different bands such as Orquesta Aragón, Van Van, Trabuco, who played a repertoire by known Cuban musicians like José White and César Portillo de la Luz.
The show's artistic director was Orlando Cruzata, with musical direction by Manolito Simonet.
Translation: Liana Fleitas (Cubarte)
Author:
World Music Central News Department
World music news from the editors at World Music Central