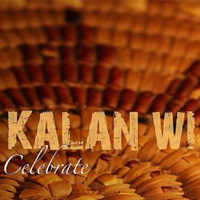 Canadian world music group Kalan Wi Won the Award for Best Historical / Linguistic Recording at the 14th Annual Native American Music at the Seneca Niagara Hotel & Casino in Niagara Falls, New York.
Kalan Wi was nominated in two categories for Best World Music Recording and Best Historical/Linguistic Recording by the NAMA Advisory Board Membership for their debut album titled Celebrate. Kalan Wi won the Nammy award for Best Historical/Linguistic Recording. Members of the group Leroy Joe, Vania Stager and Richard Doucet were in Niagara Falls, New York on May 10th to accept the award. Later that night the group performed their latest single "This Is Our Song" at the Hard Rock Cafe for the awards party. "We just want to thank all of our fans in Mount Currie and the rest of Canada for their support in voting," said Vania Stager.
Kalan Wi is a roots infused cultural group that uses the Traditional Lil'wat language and chanting styles to create itsown brand of world beat music.
In the Lil'wat language Kalan wi means to "listen, pay attention now".
Formed in 2007, in the Lil'wat Nation (Mt. Currie, British Columbia) Kalan Wi includes Leroy Joe (vocals, guitars) Vania Stager (vocals), Russell Wallace (vocals, hand drum, keys, bass etc..) and Richard Doucet (percussionist, back up vocals).
Buy Celebrate
Author:
World Music Central News Department
World music news from the editors at World Music Central