World Music Network's prolific Rough Guide series continues to put out so many titles that it's becoming hard to remember which ones are followups to initial volumes and which are covering new territory. Some even seem to be coining new genre names. What's unchanged is how smashing a job they do in bringing specific global sounds to whoever may be searching for them. Sure, you could quibble about them not being complete or comprehensive enough (ample reason for having additional volumes for a certain country or genre and the bonus discs that have become part of the series), but I defy anyone to check into the seemingly countless Rough Guides currently out there and not find a good many that will appeal to their predilections in a profound way. I of course have my faves among the recent crop and shall endeavor herein to briefly tell you what makes them so.
The second edition of The Rough Guide to Samba (RGNET1289CD) does a bang-up job of presenting that Brazilian style as both a sizzling and sensual dance music and a true reflection of a vast country's African roots. The artists are mostly new to me (a characteristically fine Marisa Monte being arguably the best known of the lot) and range from the traditional (Partideiros Do Cacique, Teresa Cristina) to more jazzed and funky and even hip-and-trip-hoppy (Samba Um, Loop B), and all give samba's familiar swirling rhythms their own signature.
The bonus disc introduces us to a gent named Ruivao who has obviously learned from the old samba masters and injects a lot of freshly gruff and limber vocal textures to stir things up for an album of his own.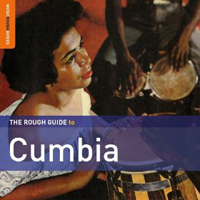 Brazil's northwestern neighbor Colombia is where we go for installment #2 of The Rough Guide to Cumbia (RGNET1293CD). Cumbia's highly syncopated double-four signature rhythm (usually punctuated by a wood or metal guiro) is what puts dancers in motion, but like samba, cumbia can be taken to any number of higher heights. The old-timey cover illustration makes it seem as if the album is going to be a vintage affair, and indeed many of the tracks sound like they were recorded long ago.
Opener "La Guacharaca" by Medardo Padilla Y Su Conjunto brings forth cumbia's African/Indigenous/folkloric origins via its drums, cane flutes and shout-out vocals, and from there the CD builds upon cumbia's evolution into a mainstream music played by both big bands and smaller combos while instruments like accordion, clarinet, brass, bass and guitar added flavor to the scratchy basic beat. As salsa became Latin America's most popular dance music, cumbia began to accommodate some of its nuances, best exemplified here by Adolfo Echeverria's "Noches De Cumbia."
Tracing the music's path from Colombia's coastal regions to its more Europeanized cities, this compilation sticks to a pure cumbia vibe and sounds great as a result. The add-on here is a disc of choice cuts by Los Corraleros De Majagual, a crackling cumbia orchestra founded by Antonio Fuentes, owner of Colombia's renowned Discos Fuentes record label. Prepare to overcome any remaining doubts about the coolness of accordions.
Salsa may well be the subject of more Rough Guides than any other sort of music and the most recent Rough Guide to Salsa (RGNET1287CD) gets no points for originality in the title department but maximum points for superb salsa from all over. Strong shots by the likes of Ruben Blades, Africando and Joe Arroyo are joined by a few definition-stretchers (I wouldn't call Grupo Fantasma salsa, but they don't hurt the flow any) for an hour's worth of saucy Latin flavor. This time the bonus CD throws the spotlight on Bio Ritmo, a Virginia-based lineup that mixes classic salsa with an occasional dose of modernizing and is rightly regarded as one of the hottest salsa bands currently out there.
I can never get enough Senegalese music, and thus I cheered the arrival of The Rough Guide to the Music of Senegal (RGNET1284CD), a rather belated sequel to a 2000 Rough Guide that covered Senegal and Gambia. It was worth the wait. The Afro-Latin stylings of Orchestra Baobab, Africando All Stars and Cheikh Lo are here, as are traditional offerings by Mansour Seck and Amadou Diagne, Etoile De Dakar's trademark m'balax, Baaba Maal in Afropop mode, Nuru Kane's blend of North and West African mystique, the guitar-and-harmonica starkness of Ismael Lo, hip hop by Sister Fa and much more, including a bonus CD of Daby Balde's well-worth-revisiting debut album. You can't cover all of Senegal's musical glory in a single release, but this one delivers many of the wanted goods. Recommended.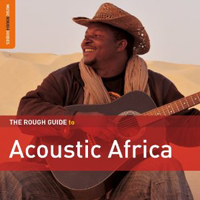 For a taste of first-rate unplugged music from across the Mother Continent, The Rough Guide to Acoustic Africa (RGNET1297CD) offers all manner of variety and never misses. Koo Nimo's pre-highlife palm wine, Syran Mbenza's Congolese rumba, Saharan blues from Etran Finatawa, Abdel Gadir Salim's tart Sudanese dance band, Shiyani Ngcobo's intricately rough township guitar and the Malagasy magic of Lala Njava and Vakoka are just some of the highlights. But don't get so taken that you overlook the extra disc by Noumoucounda Cissoko, a master of the 21-stringed kora who keeps it acoustic but fuses his instrument with jazz, Caribbean rhythms and other enhancers that don't check tradition at the door.
The ultimate impact of the so-called Arabic Spring is still being determined, but the music that inspired the uprisings possesses undeniable power, as heard on The Rough Guide to Arabic Revolution (RGNET1295CD).
While there's no sonically discernible anger in songs like the tumbling, violin-sweetened "Kelmti Horra" ("My Word Is Free") by Tunisia's Emel Mathlouthi, the underlying spirit of unrest and hope is keenly felt. Same goes for Egypt's steadfastly traditional (and thus rallying) El Tanbura, Cairokee's folk-rock, the boldly feminist "Metlak Mesh 3ayzin" by May Matar out of Lebanon and the evocative instrumental work of Palestinian Ramzi Aburedwan. Rappers DAM (from Palestine), El General (from Tunisia) and Ibn Thabit (a Libyan) sound more pissed, and though rap's not my thing, the intent is respectable.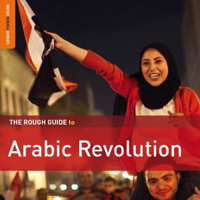 The bonus disc on this one is by Ramy Essam, a Tahrir Square headliner whose short, punchy protest songs sound like a cross between Rachid Taha and peak Bob Dylan. His artistry earned him the respect of the Egyptian people and detainment and torture at the hands of the army even after Mubarak's departure. He's got a legitimate ax to grind, so listen up.
Buy the albums in north America: The Rough Guide to Samba 2nd edition, The Rough Guide to Cumbia 2nd edition, Rough Guide to Salsa 3rd Edition, The Rough Guide to the Music of Senegal, The Rough Guide to Acoustic Africa, The Rough Guide to Arabic Revolution
Buy the albums in Europe: The Rough Guide to Samba 2nd edition, The Rough Guide to Cumbia 2nd edition, The Rough Guide to Salsa 3rd Edition, The Rough Guide to the Music of Senegal, The Rough Guide to Acoustic Africa, The Rough Guide to Arabic Revolution
Author:
Tom Orr
Tom Orr is a California-based writer whose talent and mental stability are of an equally questionable nature. His hobbies include ignoring trends, striking dramatic poses in front of his ever-tolerant wife and watching helplessly as his kids surpass him in all desirable traits.